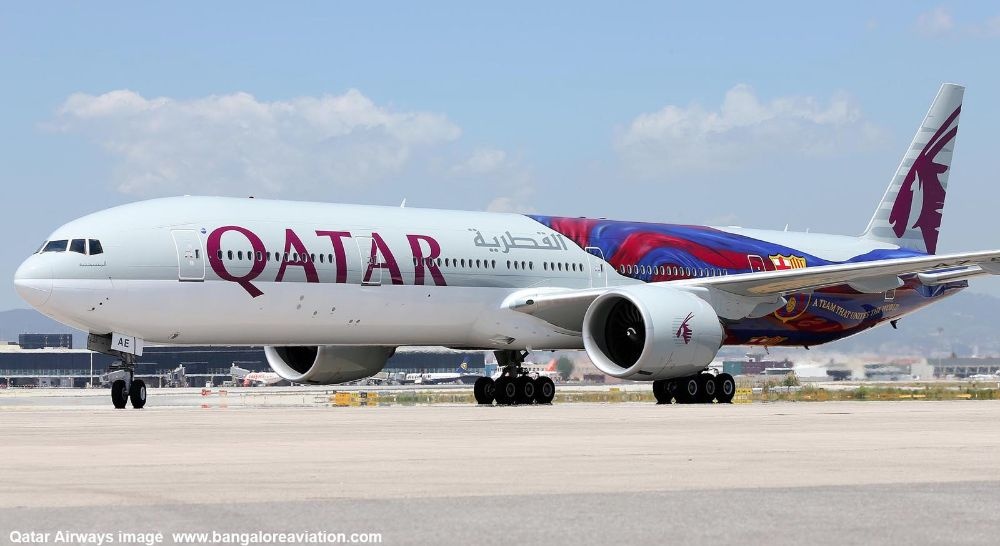 Photo Credit: www.bangaloreaviation.com
Being an Overseas Filipino Worker (OFW) for about 9 years (to date), I got the chance to travel with the best Airlines in the world. And being inspired by the recent announcement of Micky regarding extra buzz scores for submitted blogs relating to any of the Querlo survey chats, I decided to write about Qatar Airways, the state owned flag carrier of the Sultanate of Qatar. As far as I can remember, I got the chance to enjoy their brilliant services 4 times already or maybe more.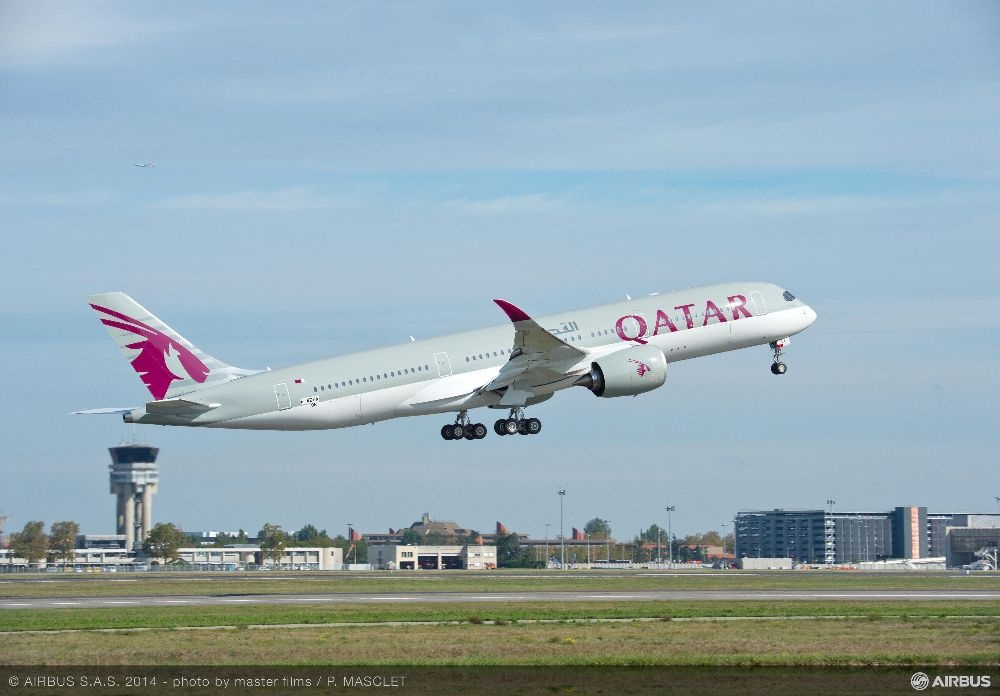 Photo Credit: Google Photo via https://dohanews.co
As you can see in the picture, Qatar Airways aircraft has an Oryx, the national animal of the State of Qatar, it serves as its official logo. Qatar Airways headquarter is located in the beautiful city of Doha, the capital city of Qatar. And as of this date, this wonderful airline is able to build a link over 150 international destinations across Africa, Central and South Asia, Europe, North and South America and the Middle East. And as of this time, Qatar Airways already has more than 180 sophisticated aircraft that serve millions of travelers around the world.
Aside from Qatar Airways, I was also given the opportunity to travel via a number of airlines, like the Saudi's very own Saudia Airlines, Etihad Airways, the flag carrier and the second largest airlines in the UAE, Gulf Air the principal flag carrier of Bahrain, Oman Air the National Airlines of Oman, Cathay Pacific the flag carrier of Hongkong and Emirates Airlines the airlines based in Dubai.
Why Qatar Airlines?
I actually plan to write about each of those airlines mentioned above but I decided to write first about Qatar Airlines. The reason why is because Qatar Airlines is tagged as the Best Airlines in the World, being awarded with this prestigious recognition for 4 times already including the very recent award as the Best Airlines in the World for 2017 their very recent award so far.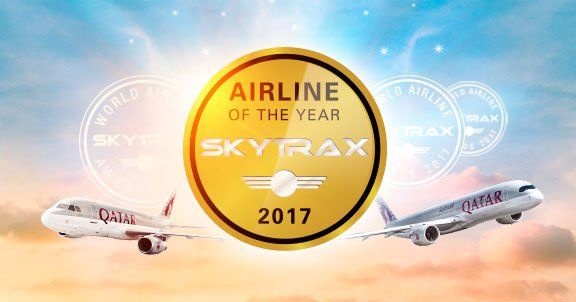 Photo Credit: https://twitter.com/qatarairways
Qatar Airways economy class was named best in the world in the 2009 and 2010 Skytrax Awards. - Wikipedia
So would you want to try to fly with Qatar Airlines in your next international travel destination? I'm sure you will have such a wonderful experience in a lifetime. Read on to know more about this amazing airlines.
HISTORY
Qatar Airways, one of the leading airlines in the world that currently employs more than 4,000 people worldwide was established in 1993 and started its operation a year after. During that time they started with 2 Airbus A310s with an initial routes including Abu Dhabi, Cairo, Kuwait, Bangkok, Dubai, Taipei, Tokyo, Muscat and my very own country Philippines.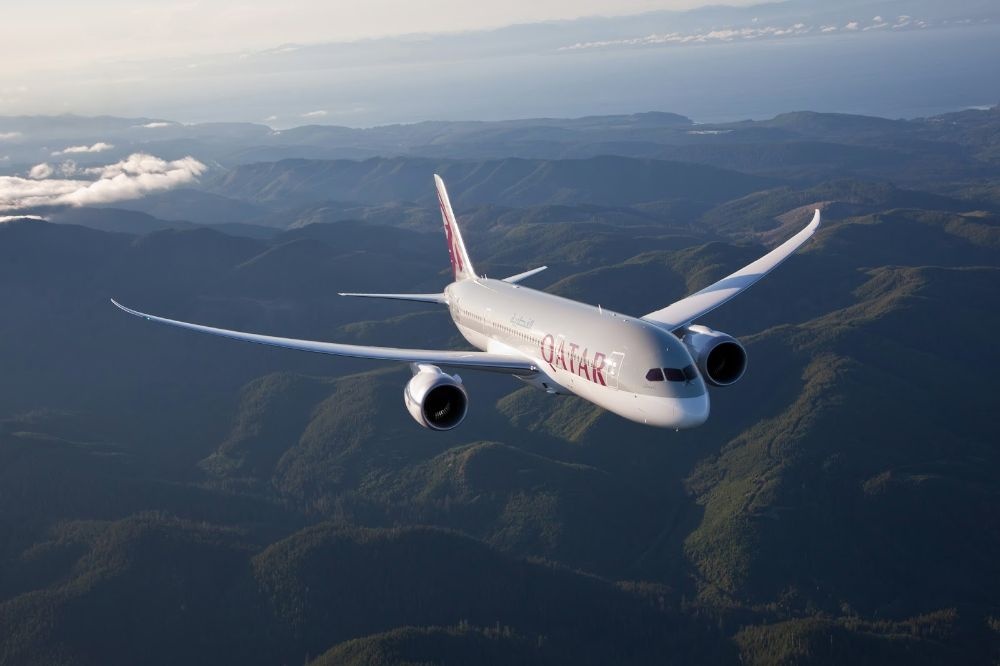 Photo Credit: Philippine Flight Network via http://www.philippineflightnetwork.com
The Airline's first CEO was the Sheikh Hamad Bin Ali Bin Jabor Al Thani and started with about 75 employees all in all in 1995. In the same year Qatar Airways was able to buy 2 other Airbus from Boeing and another Boeing 747SP in 1996.
Each year Qatar Airways has able to acquire a number of Airbus and added more destinations. And I would really like to mention the different airbus Qatar Airways was able to procure but I chose not to avoid confusions haha. I myself had a hard time identifying and distinguishing those airbus from one another, although I will be posting photos of their aircraft here and at least labelled them appropriately (Although I'm afraid if I still have time, I wanted to submit this blog today). Anyhow, if ever, that could help everyone identify which is which. I think AdGoggleKo is expert on this so if you have questions regarding the kinds of aircraft Qatar is using in their operations you may ask her. Just click here to reach AdGoggleKo.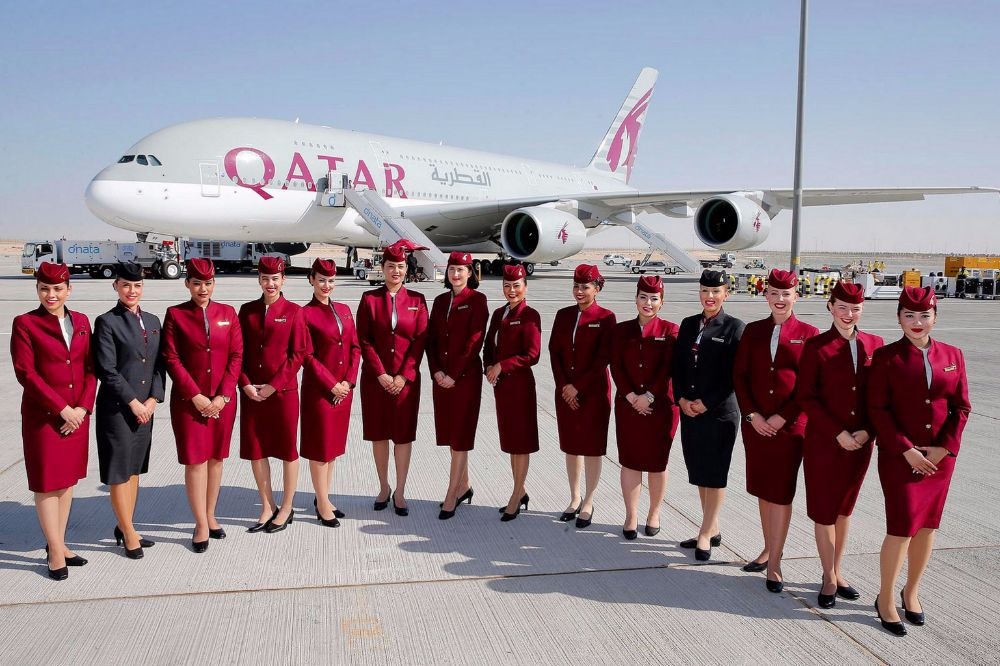 Photo Credit: Connections via https://www.connections.be
The following are what transpired with Qatar Airways in the years that comes:
1997 – Flights to London was launched.

2003 – Qatar Airlines open their flights to Singapore and Cebu, one of the big cities of the Philippines located in the Visayas Region. It was also in 2003 that Qatar Airways became the first airline to be audited under the new IATA operational audit programme.

2007 - Qatar Airways acquired 80 Airbus A350 XWBs, and 20 A350-800s plus 60 aircrafts.

2009 – Qatar Airways ordered 24 Airbus worth 1.9 billion dollars. During this year, Qatar Airlines launched its first flights to Australia, Chengdu, Hangzhou, Phnom Penh and Clark International Airport again in my beautiful country Philippines.

2010 – Qatar Airlines launched 22 new destinations which includes flights to Bangalore, Barcelona, Romania, Hanoi, Montreal, Phuket, Oslo, Venice, Tokyo and a lot more.

2012 - Qatar Airways announced its intention to join the Oneworld alliance an airline alliance founded on February 1, 1999.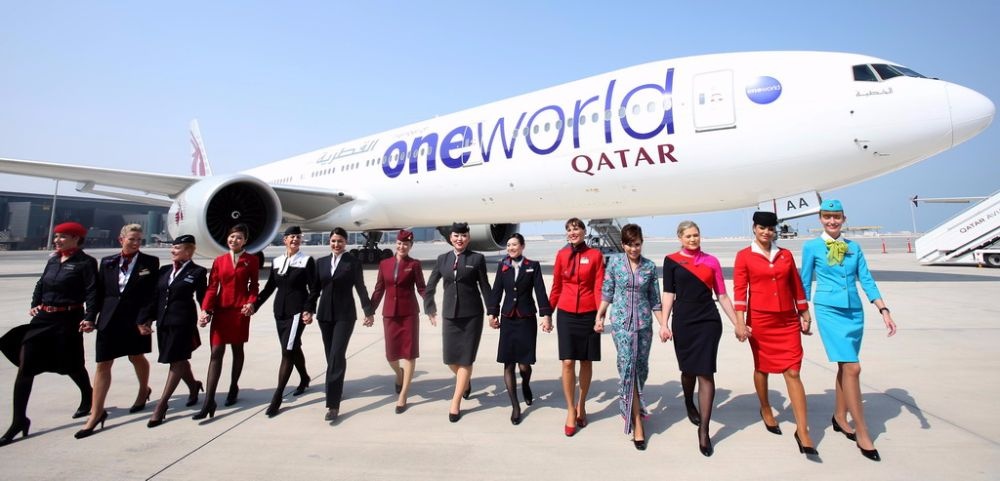 Photo Credit: Kemmannu via http://www.kemmannu.com
Photo Credit: Business Traveler via https://www.businesstraveller.com
2013 – Qatar Airways purchased 50 Boeing 777-9Xs and ordered more than 50 aircraft worth more than 20 billion dollars. Deliveries of the passenger aircraft are expected to start in 2020.

2014 - Flights to Edinburgh were launched and an all business class flight to London.

2015 – Qatar Airlines was able to order a total of 22 aircraft worth about 5.4 billion dollars.

2016 – Qatar Airlines received its first Boeing 747 nose loader. (I wonder why it's called nose loader, hehe, anyone knows what it means?)

2017 – As of February this year, Qatar Airlines has the longest in the world daily flights from Doha to Aukland and vice versa.

Photo Credit: World Air Routes via http://www.worldairroutes.com
SOME FACTS ABOUT QATAR AIRLINES
Qatar Airways is the best airline in the world.

Qatar Airways was the first to operate the Airbus A350.

Qatar Airways serves every continent.

The first major Gulf Carrier to join an Alliance.

Doha to Auckland longest flight in the world.
Video Credit: Simply Aviation via www.youtube.com
From 1994 up to the year 2004, Qatar Airways was able to transport 3.35 million passengers.

A Qatar Airways Airbus A320 was the first aircraft that resumed the international services to Iraq.

Qatar Airways current CEO is Akbar Al Baker, he has been serving in this position since November 1996.

Qatar Airways Cargo, the airline's freight branch, is the world's third largest international cargo carrier

As of December 2014, Qatar Airways served 146 points worldwide

In May 2017, Qatar Airways became FIFA Partner and 2018 and 2022 FIFA World Cups Official Sponsor.
Video Credit: Qatar Airways via www.youtube.com
DIVISIONS
Qatar Airways Group includes the following divisions:
Qatar Aircraft Catering Company
Doha International Airport
Qatar Airways Holidays
United Media Int
Qatar Duty Free
Qatar Aviation Services
Qatar Distribution Company
and Qatar Executive.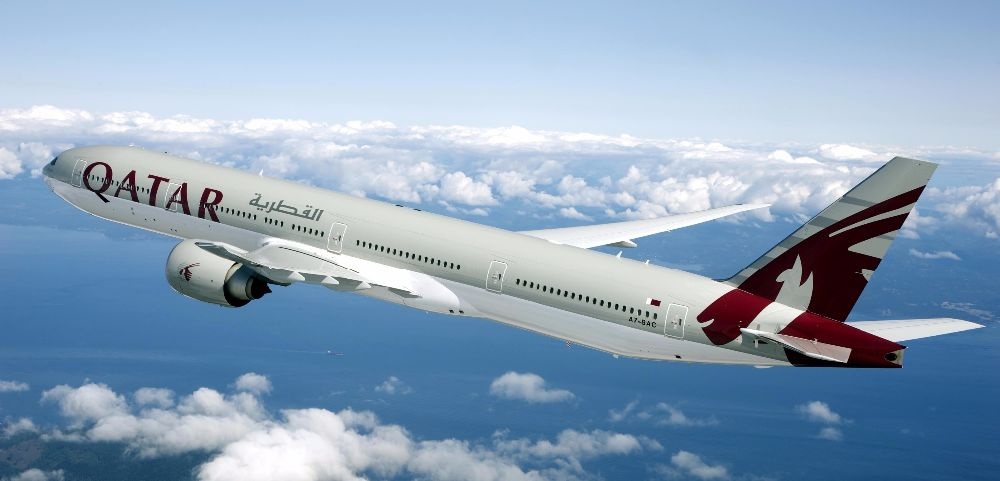 Photo Credit: The Luxury Post via http://www.theluxurypost.com
Sponsorships
Qatar Airways was able to sponsor significant events worldwide:
In 2005, Qatar Airways has started to sponsor weather forecasts on Sky News.

In 2013, Qatar Airways became FC Barcelona's primary shirt sponsor.

In 2016, Qatar Airways became Official international Airline Sponsor for Sydney Swans.

Photo Credit: Connections via https://www.connections.be
If you want to check Qatar Airways existing flights or if you want to book a flight you may click HERE.