Reading is a escape, and the opposite of escape; it's a way to make contact with reality after a day of making things up, and it's a way of making contact with someone else's imagination after a day that's all to real."--Nora Ephron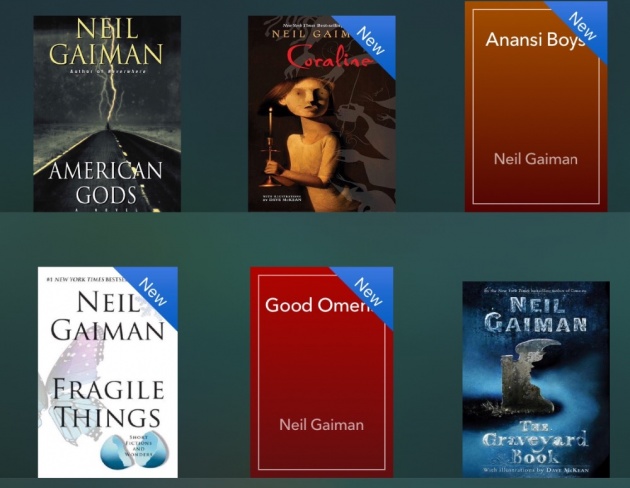 *Image is credited to Rain Tajon (Grab screened on my iPad)
What makes you read?
What keeps you reading?
The day that I learned how to read was the day that I know I would love to read everything that was written, in a paper, in a wall, anywhere. For reading is not just a hobby, it is a way of learning too, and not just an entertainment or killing time, because in this world filled with deceptions, lies and just a bit of truth and reality, reading is what makes me escape and build the world I wanted to see. For me reading has been a sincere and loyal companion.
Last year, I haven't read that much. Three hundred sixty-five days, just 3 books that I finish, well I just re-read them for the nth time, and one was left unfinished and sold the book afterwards. This year, I wanted to read more. More than those that I keep on my shelf, try to read both ebooks and real books. I have a reading goal too for this year.
But before I get into it, let me tell you how I come to love reading.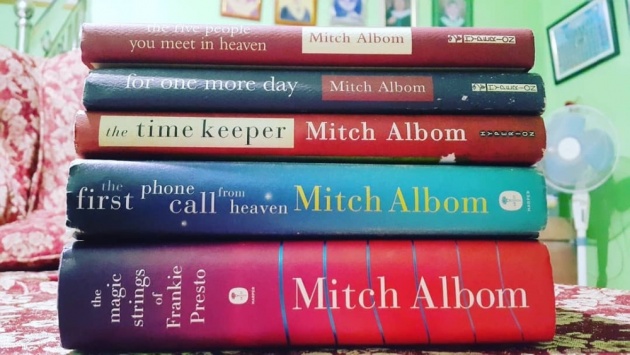 *Image is credited to Rain Tajon
Reading: Falling in and out.
As far as I can remember, I was a first grader that time, when we were taught on reading, and it was "Henny Penny". Since I already knew how to read, books that time were not that much so I resorted to reading stories in a local magazine written in Ilocano named "Bannawag". I read almost everything in there, from the short stories to comics to local entertainment news.
When i was in high school, my sister has this great collection of romance novels pocket books, Precious Hearts Romances and some pocket books written by Gilda Olvidado. But i was not allowed to read anything, so I just read those works of literature in our textbooks. My sister would say, i am too young for those romance novels so I guess maybe I really am. It was after high school that I was allowed to read those and like someone who has been deprived, I can read five pocket books in a day.
College life didn't allow me too read one during school days. The only time I can read is during semestral break if I have something to read. Focusing more on my studies was a priority, so I didn't read that much.
Reading is like thinking, like praying, like talking to a friend, like expressing your ideas, like listening to other people's ideas, like listening to music, like looking to a view, like taking a walk to the beach."--Robert Bolano

*Image is credited to Bannawag Magazine via www.facebook.com
Reading: Getting back into it.
When I was looking after our father after our mother's death, reading hasn't kicked in back yet. Cross stitching that time was my only hobby. I just read once in a while when my sister would brought me some books to read but that just happens once in a blue moon. It took me years to go back again to reading and that happened while I was working as a domestic helper in Hong Kong and it was just an accident to find a book to read.
It was just one regular Sunday off for me that time, I went down to the Central District to have some breakfast and roam around the area. I went to this record store to kill time while waiting for the shuttle bus to arrive, which I has been a part of my routine. But on that day, I don't know why I walked into this area of the record store which I haven't gone after weeks of visit. I saw books that were on sale. The author was not familiar yet but eventually bought two books(buy one, take one). Paid it then gone out of the store.
When I reached my employers' flat, went into my room and read one and the next thing I know, I was hooked and get my eyes teary. I got drawn and drowned with those emotions that was in that book and the book was "Tuesdays with Morrie". Then after I read the book, I started to read the other book of the same author. Next thing I know, I have become a fan of the author and bought and read all of his books.
If during my teen years I was into romance novels, my mid-20s has been into fiction and non-fiction, written by Mitch Albom and Paulo Coehlo, whose "The Alchemist" made me read his works. An addition to my list is David Baldacci, whose novels are more of action-themed or related to government and CIA. Working in Hong Kong made me see more of what to read aside from romance novels. And also Sophie Kinsella whose "Can you keep a secret?" made me see more of her romantic-comendy novels.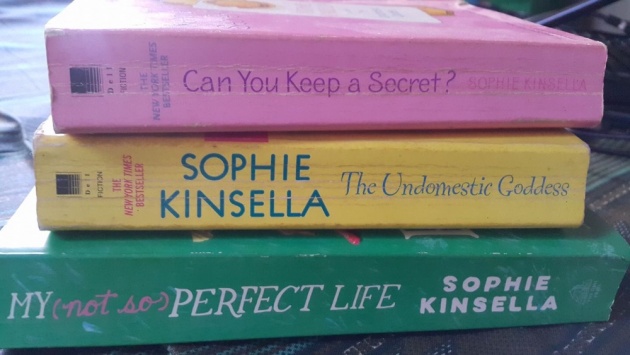 *Image is credited to Rain Tajon
Current Reading.
One of the things I observed about myself was, I never get out of my comfort zone even when it comes to checking new authors, well after buying a book of one well-renowned author, I got frustrated(her work was mundane for me). I was scared to waste hundreds of pesos again. But when I was a frequent patron to one bookstore in Instagram, I came to notice few fellow book worms that are into this books, these authors.
What did I do was to check those authors' works through Google. Read the reviews on Goodreads. Some were, above average, some are indeed great. Who wanted to read something who got a bad reviews right? I love to read but I can be picky too. I don't just read because many people are into this author or one of the best seller, better to check everything than be sorry.
After checking the reviews, I have seen used books being sold and one brandnew and eventually bought three, aside from the one I bought from last Sunday. But life is such a tease, after confirming my book orders, I saw something again, free ebooks. I DMed(Direct message) the account owner then after an hour, I got those ebooks on my iPad, two of those are that I just paid. And one ebook is now up to be finished since I get hooked into it. It was a great book to read and might share to my nephews(the book itself). By the way, the authors that I just learned about their works are Agatha Christie and Neil Gaiman.
All in all, my year has started with reading, I got three now. With "The Spy" by Paulo Coehlo, "Miss Peregrine School of Peculiar Children" by Ransom Riggs and Neil Gaiman's "The Graveyard Book". I felt like I am back to my old self, just having my own time, my own world and my books with me.
We read books to find out who we are. What other people, real or imaginary, do and think and feel...is an essential guide to our understanding of what we ourselves are and may become."--Ursula K. Le Guin
Reading is what connects you to the other part of the world, world that is beyong our imagination. May we all get that love to read, as much as I do.
Here is a video that tells you about the benefits of reading.
*Video is credited to Improvemet Pill via www.youtube.com