PUMPKIN BARS WITH CREAM CHEESE FROSTING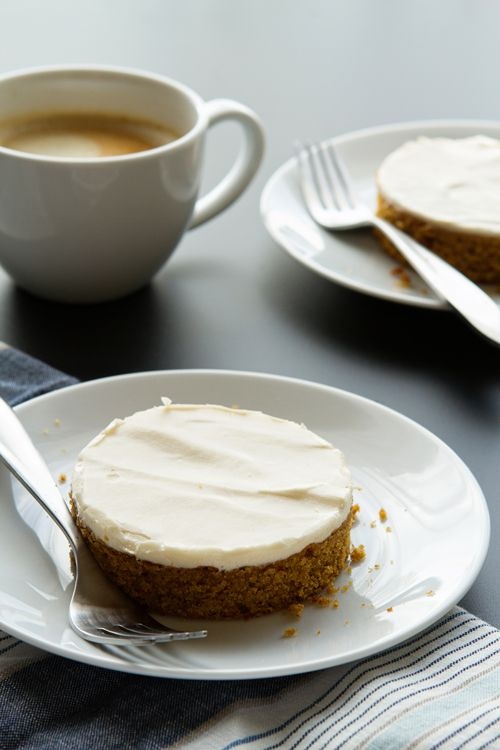 INGREDIENTS:
For the Bars
4 large eggs
1 2/3 cups granulated sugar
1 cup vegetable oil
1 15-ounce can pumpkin puree
2 teaspoons pure vanilla extract
2 cups all-purpose flour
2 teaspoons baking powder
1 teaspoon baking soda
1 tablespoon homemade pumpkin pie spice
1 teaspoon salt
For the Cream Cheese Frosting
1 8-ounce package cream cheese, room temperature
softened
4 tablespoons unsalted butter, softened
1 teaspoon pure vanilla extract
2 cups confectioners' sugar, sifted
DIRECTIONS:
1. Preheat oven to 350°F. Line a 10x15 inch jelly roll pan with parchment paper and spray lightly with non-stick cooking spray. Set aside.
2. In the bowl of a stand mixer fitted with the whisk attachment or in a large bowl with an electric mixer, combine the eggs, sugar, oil, pumpkin and vanilla until thoroughly combined. Sift together the flour, baking powder, baking soda, pumpkin pie spice and salt. Stir flour mixture into pumpkin mixture until combined.
3. Spread batter evenly into prepared pan. Bake in preheated oven for 25-30 minutes or until a toothpick inserted into the center of the cake comes out clean. Allow pumpkin bars to cool completely before frosting.
4. When pumpkin bars are completely cool, prepare the cream cheese frosting. In the bowl of a stand mixer fitted with the paddle attachment or in a large bowl with an electric mixer, beat the cream cheese, butter and vanilla on medium-high speed for 3 minutes. Turn speed down to low and gradually add in confectioners' sugar until incorporated. Turn speed back to medium-high speed and beat for an additional 2-3 minutes. Use an offset spatula to frost the pumpkin bars.
NOTES:
- Pumpkin Bars with Cream Cheese Frosting can be stored in an airtight container within the refrigerator for up to 3 days.
- I've made these bars a little more unique by using a round biscuit cutter to cut adorable little round cakes. I frosted the bars and refrigerated them overnight before cutting them into circular shapes.