RECIPES:MAKE YOUR OWN PASTA
There are three simple steps to make your own pasta at home.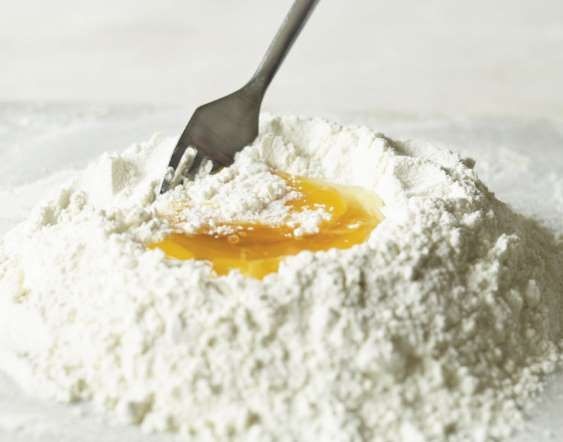 DOUGH
1.Make the dough/Mix the dough
Tip 1lb (450g) of "00" flour, or strong flour, onto a large clean surface, and make a well in the center. Add a pinch of salt, then 3 large eggs, plus 2 egg yolks, to the well. Using a fork, gradually stir the egg, and bring the flour in from the sides so it begins to turns into a paste. Keep adding the flour, a little at a time, until it is all incorporated.
It's far easier than you think, satisfying, and tastes wonderful. This method makes enough pasta for 4 people.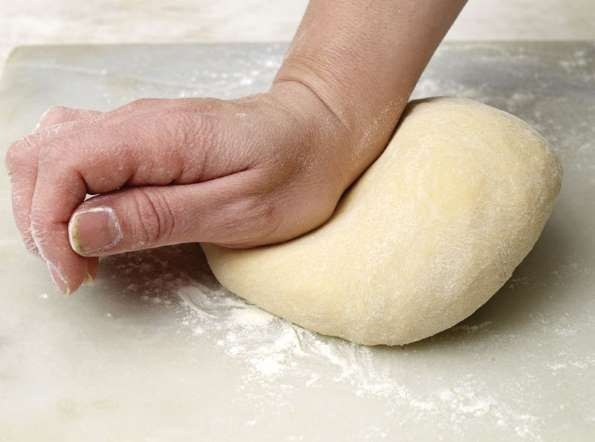 KNEAD
2.Knead the dough
Using your hands, bring the mixture together, then begin kneading the dough using the heel of your hand. Knead for about 10 minutes, or until the dough is still springy, but has a smooth texture. Wrap in plastic wrap, and rest in the refrigerator for about 30 minutes.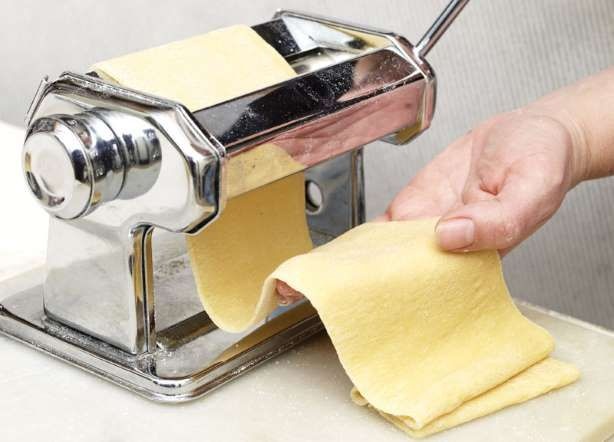 ROLL
3. Roll the dough
On a floured (or semolina-sprinkled) surface, roll the pasta out to an oval shape about 1in (2.5cm) thick. Set the machine to its widest setting, and feed through the dough a couple of times, turning the wheel as you go. Continue, changing the roller settings as you go so the pasta becomes thinner. As it gets longer, use your hands to guide it through. Now it is ready to cut to your preferred shape. Leave to dry in bundles for 10 minutes before cooking.