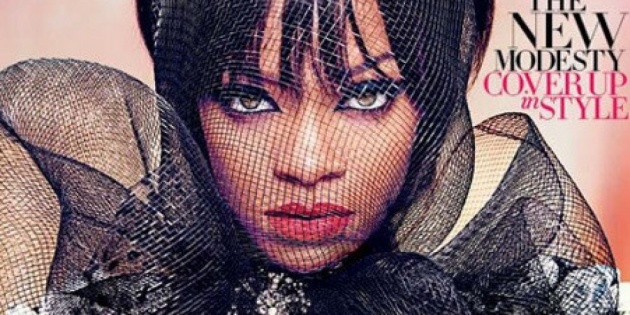 Robyn Rihanna Fenty or we can say Rihanna the pop star a female with divine magical voice. She is a multitalented person with soulful voice, good acting skills and an awesome fashion designer. She is so impeccable in all of her forms. Rihanna's career started with late 2003 when she met music producer Evan Rogers, she recorder some songs under Roger.
Her journey to her successful career started with her audition to hip hop producer Jay- Z, she signed a contract with Def Jam Recordings which gave a big break to her rising music career. Then she did her two debut albums Music of the sun and A Girl like me entered their name in "Top ten US Billboard 200". Her studio albums Good Girl Gone Bad and Umbrella were the major breakthroughs in her career. Her album Reloaded its singles worldwide for which she was also nominated for nine Grammy Awards. She was publicized because of her relationship with Chris Brown which later ended so badly. Her album" We found love" with her former boyfriend Chris Brown became a hit. Her 50 million albums and 190 million singles were sold all around the world which made her one of the best selling artist of the year. Over all these years she worked with many big artists alike Jay-Z, TI and Eminem in which her work with Eminem became a blockbuster.
She won 7 Grammy Awards, 22 Billboard music awards, 2 Brit awards and 9 American music awards. In year 2012 Forbes magazine gave her the position of most powerful celebrity of the year. Times Magazine included her in 100 most influential people around the world. In year 2013 she received her first ICON award at American Music Awards 2013". This was the journey of Rihaanna from a common girl to a successful singer over all these years.