Sandeep Maheshwari
Overcoming Fear and Anger by Sandeep Maheshwari in Hindi
Introduction,
Sandeep Maheshwari is a motivational speecher, whose speeches inspires most of the indian and pakistani people as well as students, because he creates a new way how to think, how to get rid of negative thoughts, and some kind of other problems that students and people face in their life.
Biography.
His father is a businessman and he runs a business of aluminum, at early stages of his life their business faced a lot of problems, and problems become greater days by days, and ultimately his father give up that business, and thereafter the whole family stood with him to support him, and Sandeep and his mother thought to start some kind of small businesses to earn their livings ,
Early businesses.
He and his mother thought to start a business to sell Paan throughout the town to earn some money, but this business failed, and then they started a shop of STD, PCO, over there they also faced some problems and Sandeep thought that time that money is everything because, because of money they were in that critical conditions, and then he started to apply in some companies to work, but he failed every time,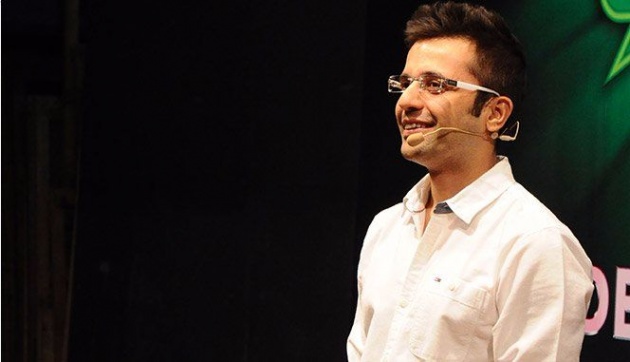 First Inspiration;
He then attended a seminar of some multinational company, where a teenager was at the stage and he said that he is earning 2.5 lack per month, sandeep was shocked to hear that, he is just 21 years old and he is earning a lot of money, then his heart yelled by saying that you can also do this, and this is the first inspiration Sandeep got, and after his life become completely changed, because that was the voice of his heart,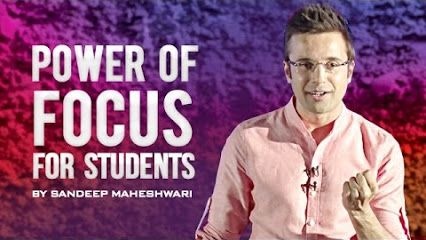 GUARANTEED SUCCESS by Sandeep Maheshwari in Hindi
Teenage life.
In his early teenage life he had three friends, and he also had an bad company he often smoke ciggarate and some kind of other things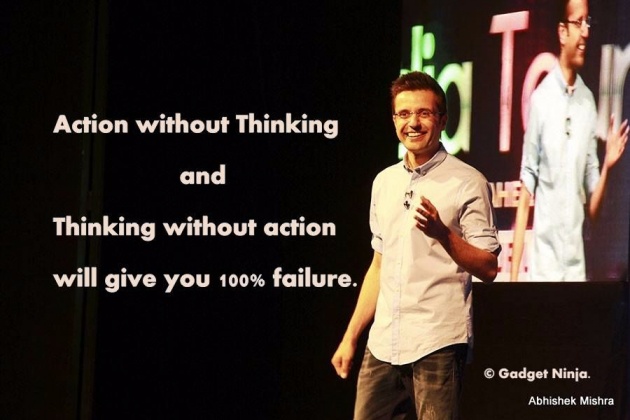 Then he started to do his own business., he opened a shop of photography and give the services of photo shoot and hired an assisstent at the salary of 8000 per month and thereafter due to shortage of work he thought to reduce his salary by 6000, she left the job and he felt alone and then he haven't gave up and thought to work as a sole proprietor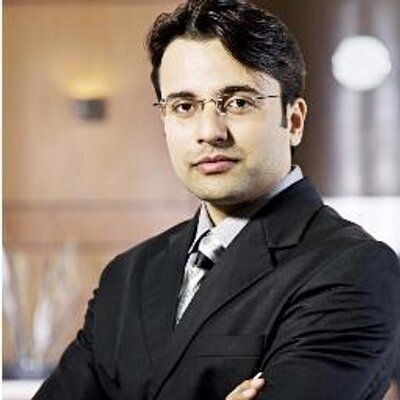 he used to say that give up your fears and be inspired always he used to organize seminars and shows to expand his knowladge with other, he presented the difference between the law of attraction and law of love, he used to reference the stories of his own to be cause the inspiration of other people.
POWER OF FOCUS FOR STUDENTS by Sandeep Maheshwari in Hindi
Once he said in one of his seminar, holding some seeds in his hand he said can anyone see whats is in his hand, and no one can see because grains are too small to see, then he said he has big hundreds of trees with millions of leafs and fruits in his hand and all the crowd started to laugh at him, then he proved that by saying that this is hundreds of trees, millions of leafs and fruits, it just needs a fertile land, by having fertile land it can become what it is, and be comparing this to human brain he said our brain also need a fertile land to grow, by giving an example that people who have their brains in fertile land can make huge building and aircraft and many other ships so comparing brain with the seed to his brain,
CREATE YOUR OWN DESTINY by Sandeep Maheshwari in Hindi
Once he said that knowladge is like a rain and sun rays which pours on everybody but some of one just allow them to take them into their minds, by telling an example he proved this that, once a daughter and father were standing together and rain started after this her father took his hand over his head to avoid rain, but his daughter expand her hands to feel the rain, just feel it rain drops are keep falling on everyone but only someone allow them to take into it,

POWER OF DESIRE FOR STUDENTS by Sandeep Maheshwari (in Hindi)
Our mind can just think in images not in words , he proved this by telling his own story that he used to beat his younger sister and his sister complaint his father when he came back from his job, and his father started yelling at him, and forbid him not to beat his sister ever again, and after then his mom came from other room to stop this all by saying his father that please stop yelling at him, and thereafter his father started beating him, because mind will started capture images that his mother said that yell , and yell image become in his father's mind he started beating
How to get rid of your Negative Thoughts? By Sandeep Maheshwari (in Hindi)
Main success for everyone is just health, a man with huge money fame and name but have not health these all are useless. and for good health he used to advice people to start yoga and morning walk and diet in the early morning but a most of the people start doing this only that time when they see any of their friend who was in the hospital bed or he sometimes used to see doctor and doctor advice him to start doing excercise in the early morning to keep himself healthy and by this he started doing excercise early in the morning.
Law of Attraction v/s Law of Love by Sandeep Maheshwari (in Hindi)
He organised his last life changing seminar on 23 Nov 2012
THE UNSTOPPABLE by Sandeep Maheshwari (in Hindi)
▶ 3 Days that changed my life - Sandeep Maheshwari at IIT Kanpur - Inspirational Session
How to increase your Intelligence? By Sandeep Maheshwari (in Hindi)
4 Golden Rule of Sandeep Maheshwari Latest

Sandeep Maheshwari on zee news 1-november (part 1)