Satyamev Jayate is an Indian television talk show aired on various channels within Star Network along with Doordarshan's DD National. The first season of the show premiered on 6 May 2012 and marked the television debut of popular Bollywood actor and filmmaker Aamir Khan. The second season of the show was aired from 2 March 2014 and the third season is starting from 5 October 2014 (every Sunday of October at 11 AM)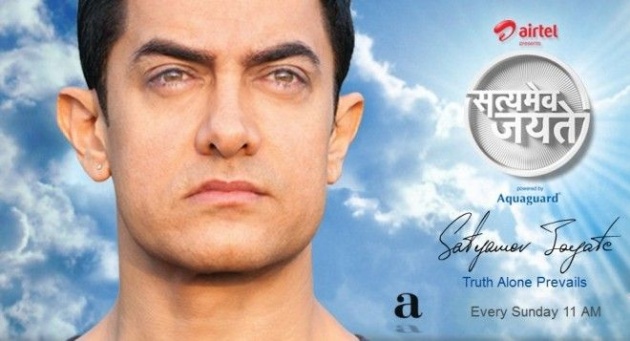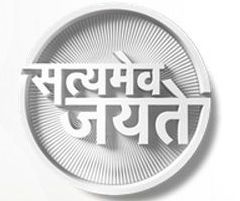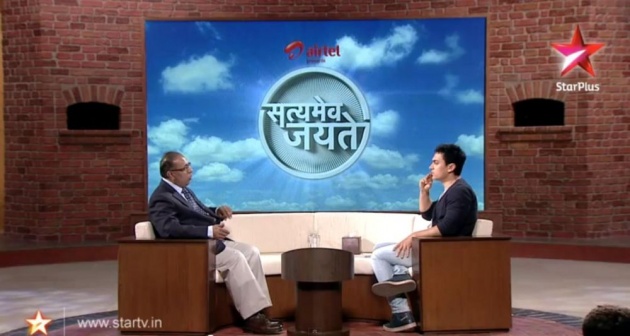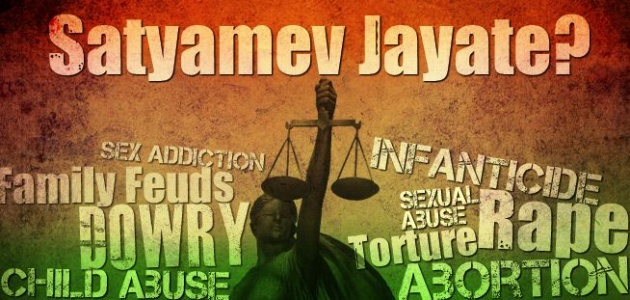 The show focuses on sensitive social issues prevalent in India such as female foeticide, child sexual abuse, rape, honour killings, domestic violence, untouchability, alcoholism, and the criminalization of politics. It aims to bring the great achievements of people which often go unnoticeable in order to encourage the audience to achieve their goals no matter what comes in between. It also aims to empower citizens with information about their country, and urge them to take action. While the primary language of the show is Hindi, it is simulcast in eight languages such as Bengali, Malayalam, Marathi, Tamil and Telugu, and subtitled in English, to ensure maximum reach.
The show opened to highly positive reviews. Several media organizations praised Aamir Khan for his effort and described the show as a movement. In her review, Ritu Singh of IBN Live stated, "Aamir Khan deserves an applause for bringing up such a sensitive issue and presenting it in a hard hitting way. The amount of research Aamir and his team has put into the show was clearly visible with the facts and figures presented. Every aspect of the issue was covered with great diligence." She concluded it by saying, "'Satyamev Jayate' is not just a show; it's a movement to change people's mindset." Parmita Uniyal from Hindustan Times praised the content and format of the show and said, "Aamir Khan have to step in to do what journalists are supposed to do – make a difference. The show is a classic example of that." Gayatri Sankar from Zee News described the show as an "eye opener" and commented that, "Satyamev Jayate will make you unlearn all the wrong you have learnt and discover that compassionate human your soul wishes to be. The show grips you and leaves you dumbfounded! You will be left asking for more and would wish the show never ends." Trade analyst and film critic Komal Nahta commended that, "I cried while watching the show. I think people will watch it as it has touched an emotional chord." Neeraj Roy, managing director and chief executive of Hungama Digital Media Entertainment, also praised the show by commending "Brilliant effort. Well done Aamir Khan and Satyamev Jayate. We can make a difference." Sukanya Verma from Rediff.com expressed concerns regarding the show saying, "This is a grand initiative and a sound format into which a lot has been invested -- monetarily as well as in terms of research. Deriding this show simply because it is hosted by a Bollywood actor who is also a marketing whiz, questions our credibility, not his."
Its time to change our country and our society......create a new future....