I found the sensitive and touching recent film A Late Quartet while looking for movies to help me remember the great actor Philip Seymour Hoffman earlier this month - after the tragic news that he had passed away too soon, here in New York City.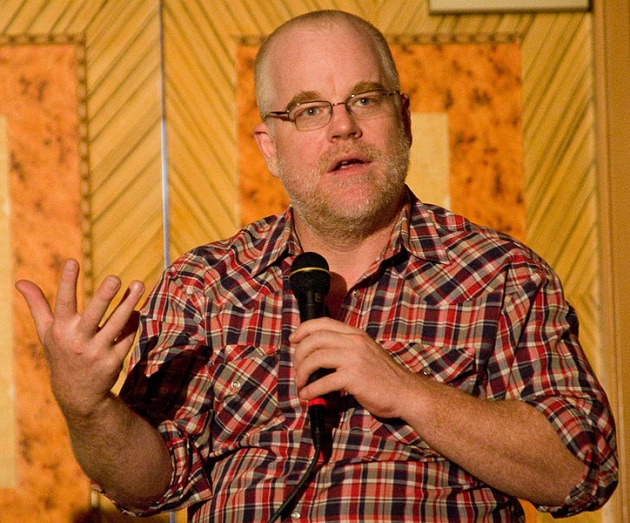 Philip Seymour Hoffman 2010, Photo credit: Justin Hoch
Hollywood Faces Parkinson's
In the movie A Late Quartet, four musicians in a successful classical string quartet face the loss of their oldest member (played by Christopher Walken) when he finds out he has Parkinson's Disease. He's far older than the others, who are only in their middle age. The disease takes a heavy toll first on the musician's body and then his mind, dragging him away from the people, the music, and the life's work he loves so deeply.
Although the focus of the story is on losing a team member to disease in his old age, the real star of A Late Quartet is Philip Seymour Hoffman's character. He challenges his fellow musicians to consider new ideas, new roles, and to change their entrenched habits. His sensitivity and depth in performing this character pulled me into the crisis he faces in middle age, while he is trying to understand who he really is, and who and what he truly loves.
About Parkinson's Disease
The boundaries of the quartet in this movie are set by the sudden and unexpected appearance of Parkinson's. In reality, people affected by Parkinson's are usually over 50 years old. There is no cure. The symptoms are mild at first, then can become more severe over time, and come from loss of brain cells that make dopamine. These cells are neurons that control our bodies' movements. Losing them, people gradually lose control over their movements.
Trembling is the hallmark sign of Parkinson's, but the condition also causes stiffness, slowness, and depression - in the later stages taking away a person's ability to care for themself.
Half a million people in the United States alone have Parkinson's Disease, according to the National Institute of Neurological Disorders and Stroke. And each year about 50,000 more find out they have Parkinson's.
Parkinson's strikes young people only rarely, dramatized painfully by Anne Hathaway in the popular 2010 movie Love and Other Drugs. In real life, the young actor Michael J. Fox was diagnosed with Parkinson's when he was only 30 years old. His Michael J. Fox Foundation is dedicated to research to help people with Parkinson's and to work toward a cure.
Although A Late Quartet has no cure in its storyline, Yaron Zilberman directs the movie beautifully and reveals other kinds of awakenings. Watching it, I was reminded that we never know when - or how - the end of our days will come. Like Philip Seymour Hoffman's character does, questioning the decisions of the present moment seems so important.
Here's a recent blog written by actor Lillian Rodriguez on another of Philip Seymour Hoffman's masterful performances, in "The Master".
I'm one of many people who will continue to think of Hoffman as very much alive while watching his wonderful movies.
"Life is for the living.
Death is for the dead.
Let life be like music.
And death a note unsaid."
― Langston Hughes, The Collected Poems