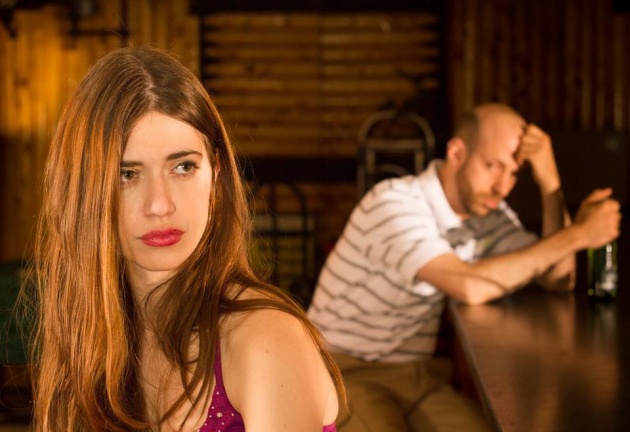 What It Means to Disappear Here wraps the story of displaced families from Colombia with passion, in a new play by Jeremy J Kamps directed by Danny Sharron. Playing at Port Royal, a great theater space underneath the Tea Lounge in Park Slope, Brooklyn this theater experience from UglyRhino's productions is unique and immersive. The drama surrounds the audience, taking place on multiple mini-sets throughout the cafe-style room beside an active bar serving Cartagena Coolers, Miss Universa's and Snowcap drinks.
Four talented, professional actors perform this new tragedy in very close proximity to the audience, and each role is bursting with emotion. Lillian Rodriguez is the passionate Yulieth in the play, a young mother from Colombia whose lover has disappeared, a missing person in the ongoing "War On Drugs" that plays out in both Colombia and the US. Actor Felipa Bonilla brings many characters to life vividly throughout the play, including Yulieth's cousin who matches her with a lonely man from the US trying to buy a Colombian wife. Liza Fernandez is Yulieth's mother in the play, and also transforms into a radio talk show host, Delilah. She also gives a wrenching performance as the sole survivor of a brutal military attack in Yulieth's home town. Craig Mungavin plays Mitch, the heart-broken US pilot looking for love in Colombia, where he flies planes loaded with a poisonous herbicide from the drug company Monsanto - RoundUp, all financed by the US government.
Science Behind the War On Drugs
Like the drama Savages from Oliver Stone, this new play takes on the problem of US demand for drugs supplied from farms south of the US border. While trying to exterminate plant crops in Colombia that can be used for drugs in the ongoing War On Drugs, pilots spread a chemical that kills plants, Monsanto's herbicide RoundUp. This is toxic to most plants, but its use is the center of raging debates around the world.
First, people oppose the herbicide because it kills not only weeds, but all plants. Spraying from high altitudes destroys the livelihood of farmers in Colombia who are growing food crops. The use of this chemical is not surprisingly very destructive to the environment. The profitable exception is plants that are GMO and carry a gene for herbicide resistance. The gene was isolated, and then added to crop plants by scientists at Monsanto. Monsanto then sold the modified see back to farmers, who now buy the crop seeds and poisons to control weeds together from the same company, in a money-making cycle. But farmers, who do not buy the special genetically modified GMO seeds, find their crops killed by the herbicide RoundUp. GMO plants spread with the wind through drifting pollen, and contaminate neighboring farmers' fields. Monsanto has sued small farmers aggressively for suspecting them of using GMO seed in the next generation plantings, when the farmers did not even realize it had contaminated their crops.
Second, the herbicide is toxic not only to plants, but also to people. Using it, workers normally wear protective gear to avoid contact on the skin, and to prevent the chemical from entering the lungs. But where herbicide is spread over wide areas by plane, the chemical drifts down onto plants, animals, and people - followed by debilitating lung disease. In the play, What It Means to Disappear Here, Yulieth's family in Colombia is affected by this chemical spraying in a tragic plot.
I saw the play on opening weekend and now it continues in a short run. If you are in New York, see it, and think of Colombia-US relations in a new light after hearing voices of the "Disappeared".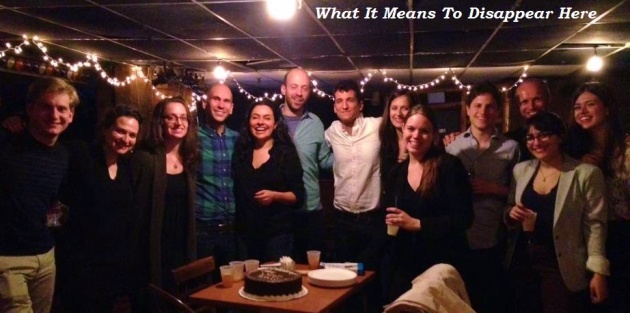 This play would make a fantastic movie, what do you think? Please add a comment to share your views with the FilmAnnex community for online film entertainment.
Related Articles
Science in Film: Exposing GMOs