Hello, bitsters! I feel refreshed and very eager again to blog today because my topic is all about travel. I miss traveling so I hope this weekend, my husband, James and I could go somewhere nice and adventurous. Watch out for that.
Today, I am completing the recommendable places to visit when in Cebu. I did mention about my former colleague from Dubai who would like to come to Cebu and I created an itinerary for him to follow.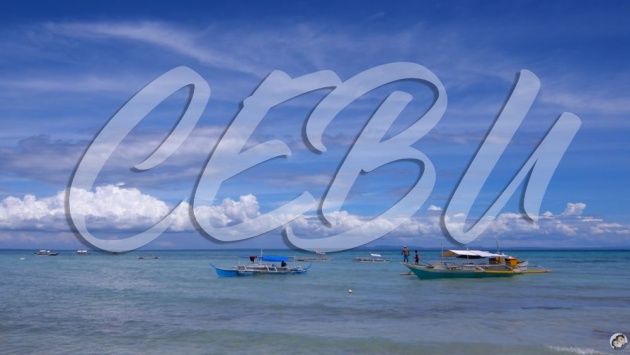 Image credits: Jean Beltran via bitLanders
The previous blog had enumerated some places to check out when in the city so he could learn more about the culture and the history of Cebu as well as the Philippines in general. There's the Plaza Independencia, Fort San Pedro, and Casa Gorordo to name a few. There are still a lot of other places to check on but these are the three which I believe would be the best place for him to learn about the island itself.
Previous blog: Recommended Places to Visit When in Cebu
Then I also talked about going Southern part of the province, to Kawasan Falls, Osmeña Peak and Oslob for the Whale Sharks and even explore the waterfalls. While I have included Oslob, I was not yet done with my list of recommended places to visit when in Cebu.
Let's now continue with the long list.
● Chill at Oslob's Cuartel
I was really dismayed with the recent destruction of Oslob's house cum heritage art museum which was built in 1919. I wish that was kept and the local government had done something to stop that because of course that's a classic house made into a museum and it could definitely be part of the tourist attractions of Oslob but then again, that has been destroyed already and I have no means of power to bring it back.
Image credits: atthemomentcebu
With that, I have recommended the Cuartel instead.
Cuartel is a Spanish word for barracks. It was built during the Spanish era with coral and limestone rocks with egg whites, the structure was restored at some point because it was destroyed during a typhoon.
Served as a barrack for the Spaniard soldiers before but now has become a tourist attraction. Its structure sure is an interesting one plus it is facing the sea so locals, as well as tourists, can chill at the grassy lawns beside the structure, there are also benches along the mini park.
● Try Argao's Best Torta or Carcar's Chicharon
Image credits: emelieempire
One can't just leave the South of Cebu without trying out their delicacy. One of which is the Torta in Argao.
Argao's Torta is very interesting because of its fermented coconut wine ingredient. Yes, you read that right! Plus they cook it over clay furnace which gives it a very distinct taste which can't be found in any other torta perhaps in the entire country.
These delicacies can be bought while traveling back to the city because there are mobile vendors hopping into the buses and selling them.
Image credits: thelittlebinger
Upon reaching Carcar, there will be numerous vendors selling this time Chicharon. Carcar City is best known for their chicharon and they have this long array of stalls which offers free taste! I remember my colleague who visited the city and went on free tasting for each stall, she was full afterward! Truly a one of which is very recommended when in Cebu.
3. Going North
Cebu's Northern part has a lot to offer but the main attraction which I would definitely recommend is to visit Bantayan Island. I had been to the island numerous times and I would still want to go because there are a lot of things to do there and numerous places to visit.
Video credits: Jean Beltran via bitLanders
● Beaching at Sta. Fe
White sand beach, crystal clear waters and tropical trees above your head! That's what you can get when in Sta. Fe in Bantayan Island. Its a long stretch of white sand beach, the Philippines is very rich for that. I have seen a lot of white sand beaches which requires a lot of time to discover and one of them is in Bantayan.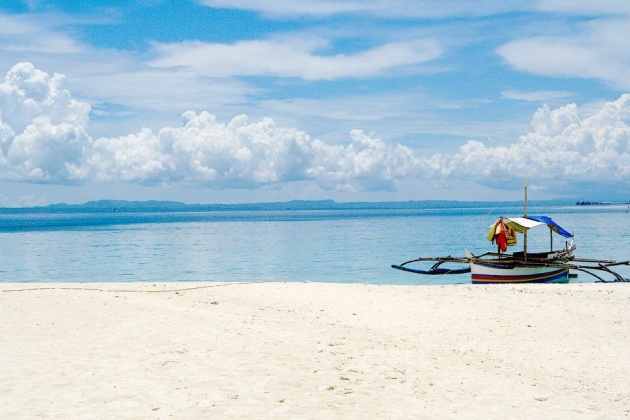 Image credits: Jean Beltran via bitLanders
There is a numerous number of resorts along Sta. Fe and they are definitely affordable! Speaking of, one can already be staying in a beachfront cottage for only Php 1500 with a full air-conditioned room! How amazing is that?
● Visit Virgin Island
Another beautiful place to visit while in Bantayan is their Virgin Island. It is very virgin and when I say virgin I meant no human involvement has been done to the island just yet. There's no electricity and there's no drinking water supply! So coming here requires one to be very equipped with the necessities such as food and water.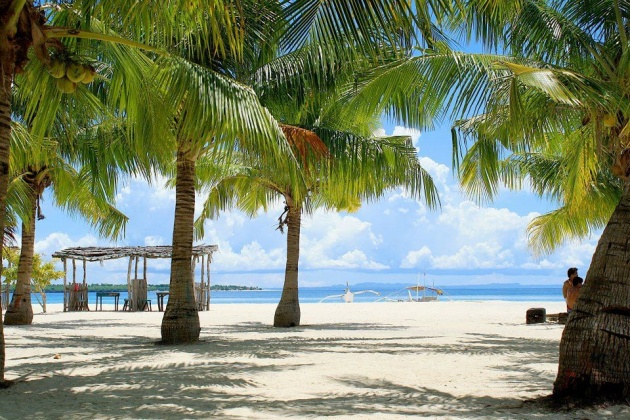 Image credits: Jean Beltran via bitLanders
A boat can take you there from the main town and if you forgot to bring water, one has to pay an entire boat to buy it from the separate island so it is definitely wise to be prepared!
Snorkeling is one of the best things to do here because there are a lot of fishes just right around the shores! Danggit is one of the common ones visible, my husband James had a bad sunburn after spending more than an hour of snorkeling. So be aware and don't forget your sunblock lotions!
● Fill Your Tummy at Bantayan's MJ Square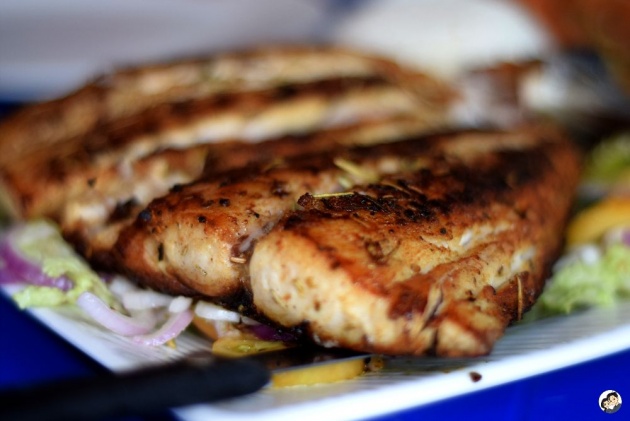 Image credits: Jean Beltran via bitLanders
With more and more tourists coming to Bantayan Island, the number of eateries and restaurants had massively increased as well. Then some business-minded personalities had opened up MJ Square which has a lot of food options.
From grilled to soup, to Filipino foods, Western menus, and even European ones, they almost have it all. There are lots of stalls and rooms of restaurants and their pricing is affordable! I had tried it there in Chef Panyangs and their serving is definitely huge!
4. Getting Back to the City
Back in the city and before leaving Cebu, you have to do a city tour too, but that depends on the energy left. At this point, one has become fifty shades darker because of too much sunbathing and snorkeling in Northern Cebu.
Video credits: MDP TV
● Sirao Flower Farm
Cebu City is not just about the buildings and pollution, it also has some good place to see and one of them is Sirao Flower Farm. Just less than an hour ride and you'll be welcomed by the beauty of Celosia flower's multicolor combination.
Image credits: justgilian
The farm had become a hit in a social media year 2015, hundreds if not thousands of guests come to visit Sirao. The management was not able to control the numerous people pulling the flowers and so they learned their lesson and now, the farm has improved a lot.
This is worth visiting, taking photos of the flowers and of course just appreciating the beauty of the mountains and landscapes.
● Visit Temple of Leah
A symbol of love, this shrine has been adoring because of the story behind why this was constructed.
Image credits: crisjomill
There are huge pillars, a bronze statue of Leah at the center, two giant lions at the front facing the view of the city and a library full of Leah's favorite books, her collections from Chinese jars and dolls. She was a fan of Roman architecture as well as Grecian statues which of course was induced in the design and layout of the seven-story building.
● Be at the Tops of Cebu
Image credits: iluvcebu
To end the Cebu City tour, one has to also appreciate Cebu's view at night. Tops Cebu is a perfect place to do so. With their own romantic restaurant, Tops is definitely a great place to go.
Personally, I have yet to visit this, its still on my list.
That's it guys, its a simple itinerary for a two-week stay in Cebu. Recommended places in Cebu are definitely the best and of which are my personal choices too because I definitely believe that these spots will fill your travel-longing spirit and will immerse your soul in things about Cebu.
---- o ----
Blog entry written and published by Jean Beltran-Figues, A Pinas traveler and photography hobbyist, find more travel blogs in my blog section, click here.
---- o ----