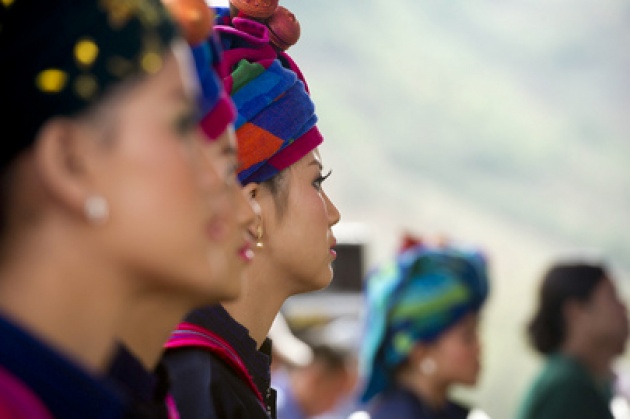 In treatment of ethnic/religious minorities and political prisoners still held, UN Human Rights Special Rapporteur on the human rights situation in Myanmar. According to UN News Centre, Rapporteur Tomás Ojea Quintana (below UN Photo) noted a number of positive developments during his 30 July to 4 August visit, including the increasing engagement of civil society, political parties and other stakeholders in the reform process, greater openness in discussing human rights issues, and efforts towards building a society based on the rule of law. At the same time, he highlighted a number of key human rights concerns, including the situation in Rakhine state involving the Rohingya minority and the related detention of UN staff members, the continued detention of prisoners of conscience, and the situation in Kachin state.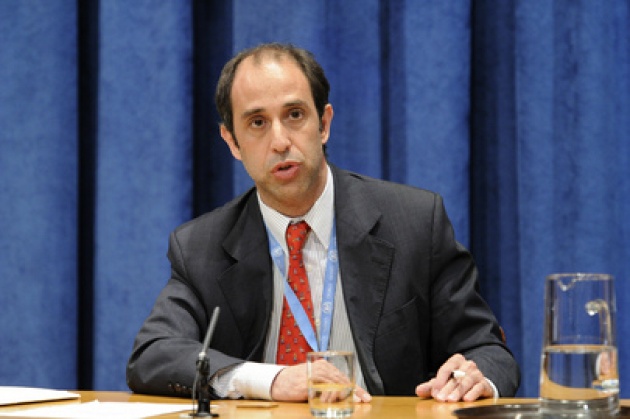 Political Prisoners/International Civil Society Detained:
The Rapporteur met prisoners of conscience at Insein Prison and called for the release of all remaining prisoners of conscience without conditions or delay. He commended the President for releasing a number of other prisoners of conscience, including Phyo Wai Aung who was released during his visit. We are unable to ascertain how many more political prisoners remain at Insein and more critically detained around other the country at other detention centers.The Rapporteur interviewed 6 UN staff members, in Insein and Buthidaung prisons, who have been detained in connection with the events in Rakhine State, adding that he had also received information that a number of staff of international non-governmental organizations had been similarly detained. "Based on my interviews, I have serious concerns about the treatment of these individuals during detention," said the Rapporteur, and called for their immediate release. He added that the charges against them are "unfounded" and that their due process rights have been denied.
Ethnic/Religious Minorities Suffer Discrimination & Violence:
Along with the treatment of the Rohingya in Rakhine state, the Rapporteur also noted the recent "conflicts" in other states particularly Kachin. We remain deeply suspicious that the still in control military junta is seeking ethnic/religious chauvinism as vehicle to maintain its effectively absolute grip on power by rallying the majority population against minority ethnic/religious groups including Muslims and Christians. See our Blog for Film "Regime Divides Opposition & Minorities?" The Rapporteur noted: "Yet, as a result of ongoing conflict, particularly in Kachin State, I continue to receive allegations of serious human rights violations committed, including attacks against civilian populations, extrajudicial killings, sexual violence, internal displacement, and torture. Furthermore, I received allegations of the use of landmines, the recruitment of child soldiers, as well as forced labor and portering committed by all parties to the conflict."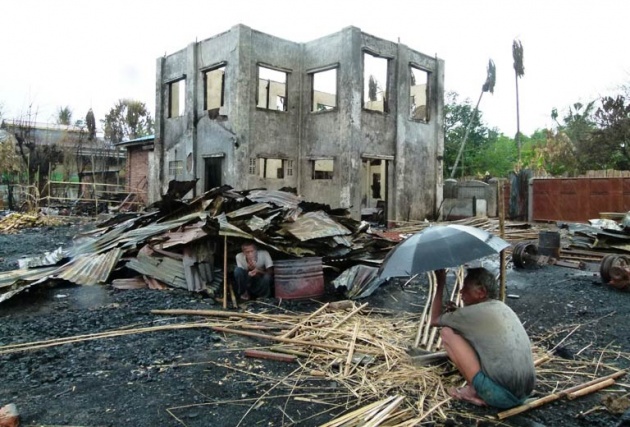 "The human rights situation in Rakhine state is serious," according to Mr. Ojea Quintana, He again reiterated In a statement issued yesterday, the expert called for a credible, independent investigation into allegations of serious human rights violations committed by State actors in Rakhine, including the excessive use of force by security and police personnel, arbitrary arrest and detention, killings, the denial of due process guarantees and the use of torture in places of detention. Read our last Blog for Film from July 28, 2012: "Myanmar: Security Forces Instigation of Involvement in Clashes"
The Special Rapporteur emphasized the longstanding grievances of the Rohingya: "In this respect, I have, throughout my mandate, consistently highlighted concerns regarding systematic discrimination against the Rohingya community. Such concerns include the denial of citizenship or legal status to Rohingyas, restrictions on their freedom of movement, marriage restrictions, and other discriminatory policies. I hope that steps will be taken to address these issues, including a review of the 1982 Citizenship Act to ensure that it is in line with international human rights standards."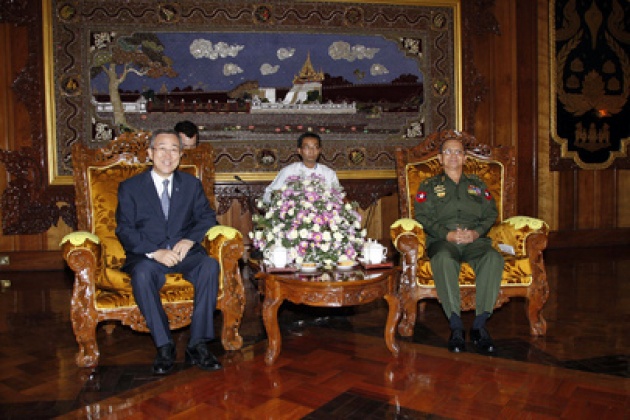 The Rapporteur still is seeking resolution action as well as answers: He stressed the need for the Government to develop a longer-term strategy for rehabilitation and reconciliation – one that is based on integration and not separation of the Rakhine Buddhist and Rohingya communities.
Civil Conflict in Other Regions of Myanmar:
The Rapporteur welcomed the ceasefire agreements reached with 10 ethnic armed groups, and the ongoing dialogue in this regard, Mr. Ojea Quintana said that efforts towards finding a durable political solutions to the conflicts should be accelerated and should address long-standing grievances and deep-rooted concerns amongst ethnic groups. He reiterated the need to address the broad and very serious allegations as a matter of priority, as well as grievances from decades of human rights violations. The Rapporteur called on Myanmar to ensure that a human rights-based approach is firmly embedded in its economic and social development, especially given the increase of foreign investment.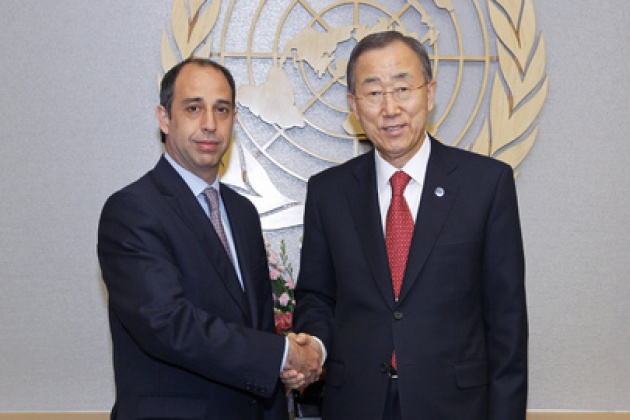 We again emphasize that this is not the time to celebrate Myanmar's transition to purportedly democracy. Read "Is Myanmar Optimism for Democracy Overdone? What exists now is something qualitatively and quantitatively less than democracy. Worse, the human rights situation, discrimination and ethnic/religious chauvinism may be indicative of a stalled transformation. We commend the UN system and particularly the UN Human Rights vehicles/institutions of maintaining focus, even though probably even greater vigilance will prove necessary.
Ambassador Muhamed Sacirbey - FOLLOW mo @MuhamedSacirbey


Facebook-Become a Fan at "Diplomatically Incorrect"








Twitter – Follow us @DiplomaticallyX







See more at our Popular Video Blogs & Current News Event Articles at http://diplomaticallyincorrect.org/c/war-crimes-justice