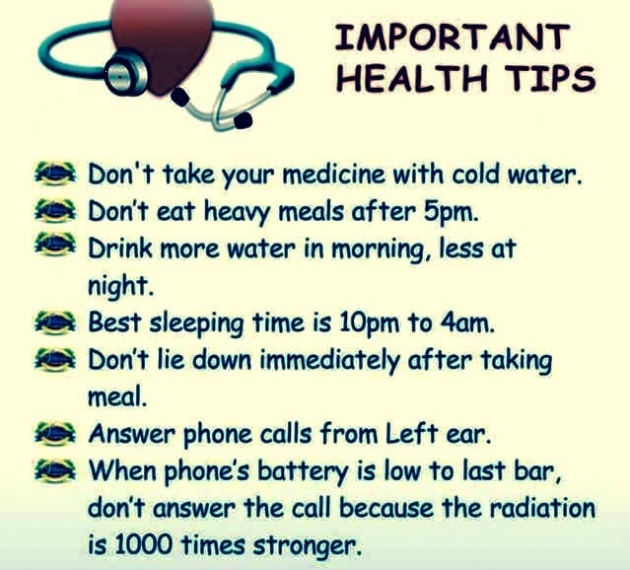 Simple But Important Health Tips To Remember
Do not take you medicine by drinking cold water.
Do not eat heavy meals after five o'clock in the afternoon (5:00 PM).
Drink more water in the morning especially with empty stomach but lesser in the evening.
It is best recommended to sleep at night between ten o'clock in the evening (10:00 PM) up to four o'clock in the morning (4:00 AM).
Do not lie down immediately after eating your meals.
When answering phone calls, it is recommended to us the left ear.
When your phone batter is almost drained at the last bar, do not answer any call because its radiation is 1000 times stronger than then normal one.