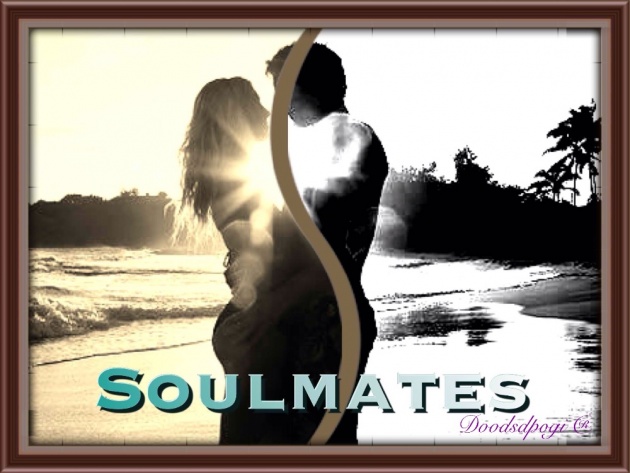 Your Soulmate
Browsing the net, I found this passage that says:
"In your lifetime, you will meet one person who will love you more than anybody you have ever known and will know they will love you with every bit of energy and soul. They will sacrifice, surrender and give so much that it scares you. Someday you will know who that is. Sometimes, people realize who it was.
This passage is definitely true. There someone who is really destined for each of us to be our soulmate. To be our true love. In some events of our live we lost the opportunity to fully know them well before we realize that its slipped out of our possession. Some keep on waiting, busy on searching for that person without them knowing it is already beside them within reach. Why you haven't noticed, because we perceived our prince and princess to the real ones. The doors of our hearts were closed and the windows of our souls were shut down. How can love enters without the opening?
It is suggested to reflect, look around you, inspect every details available before you proceed to other avenues because for sure you will go home empty handed or will get the wrong perspective. If you find someone within the vicinity, examine the data, every evidence for the facts, test your self with each possible question. If you find answer, you've got what you are looking for.
If you have you soulmate, every thing is light even in times of darkness. Happiness overflows in the presence of sorrows. Fulfillment in times of hardships. Success is easily achieved in failures. You know why? It is the one the mate of your soul, your soulmate.