The other day, I came across a spectacular and very emotionally entangled celebration in Spain as I was looking for places to visit and explore to expand my cultural knowledge; I found the very moving Holy Week traditions in Spain also known as Semana Santa.
These traditions are truly awe-inspiring; they primarily include the almost exclusive processions of brotherhoods or fraternities that originated in the Middle Ages as well as the Baroque Period.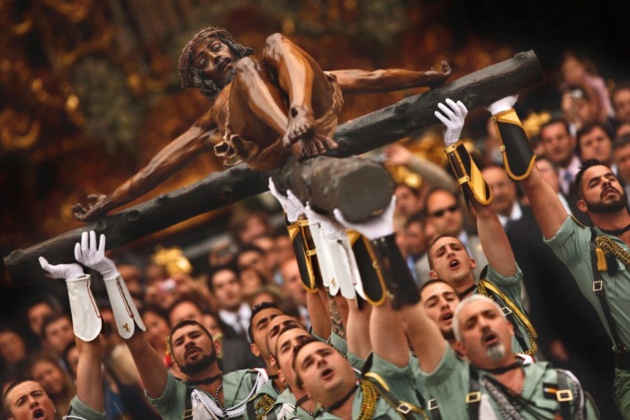 Something quite unique that bears some slight notions of a parade is the use of "Pasos" or floats by each fraternity that is decorated with various religious symbols and sculptures portraying different scenes from the Catholic gospels.
These pasos possess a significant amount of value for these fraternities and provide recognition for famous artists including Martinez Montanes and Gregorio Fernandez. Pasos are viewed as religiously symbolic; some are even kept for centuries.
The attire of the brotherhoods is pretty interesting as well. The nazareno or penitential robe worn by the brothers includes a tunic a hood with a conical tip and a cloak for the most part. The color is dependent upon the procession.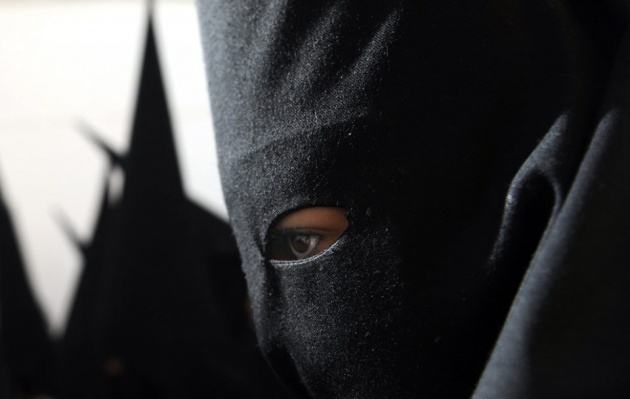 This attire stems from the medieval period where brothers would be able to show penance while masking their identities sometimes wearing chains or shackles to amplify the meaning.
Once we have the right attire and décor for these processions prepared, the fraternities march. This is not any ordinary procession as we may have already noticed. The way that it is organized is really exciting especially on Good Friday.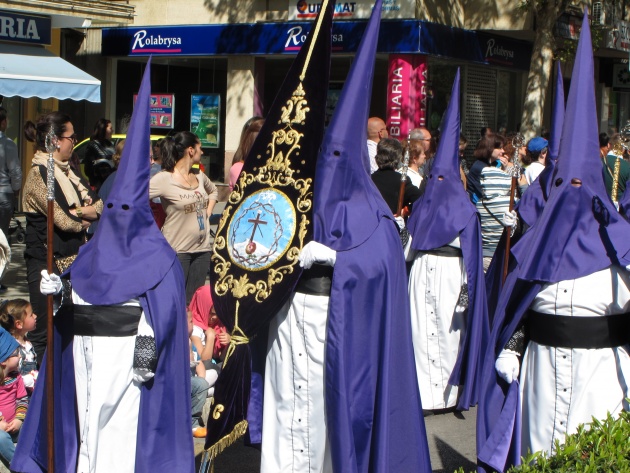 On Good Friday the brothers ride horseback notifying the community making a poetic proclamation throughout the city. Then thousands gather to witness and take part in the Passion Procession consisting of 31 pasos or religious statues with the final statue always being the Virgen de las Angustias.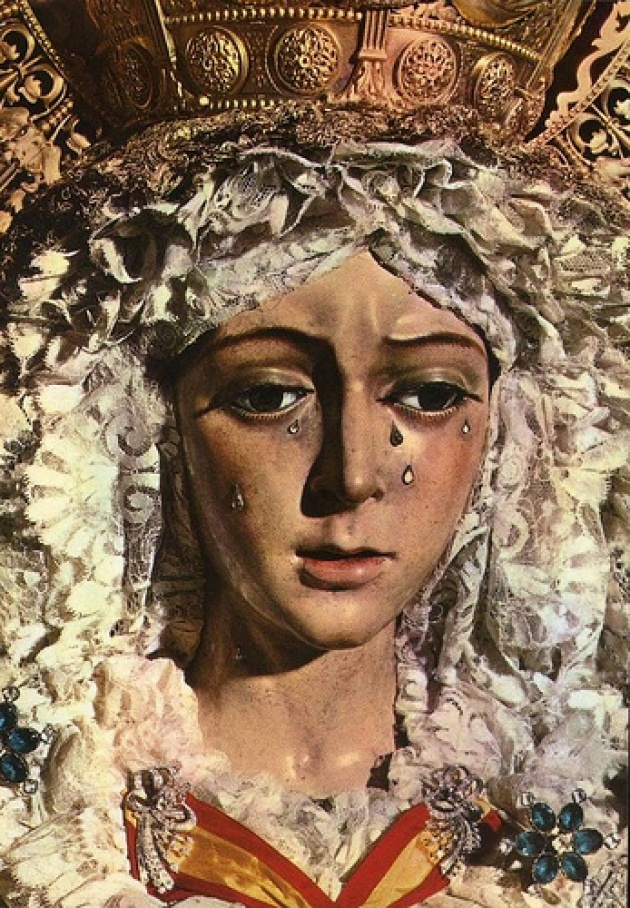 This tradition is very iconic and memorable; I am definitely itching to go for the next Passion Procession, it sounds absolutely thrilling and definitely a must see for any tourist or native of the country. So, let's get our cameras and fanny packs ready for this upcoming, historically enticing event!