We want to give Afghanistan and its young generation their own superheroes to be inspired by.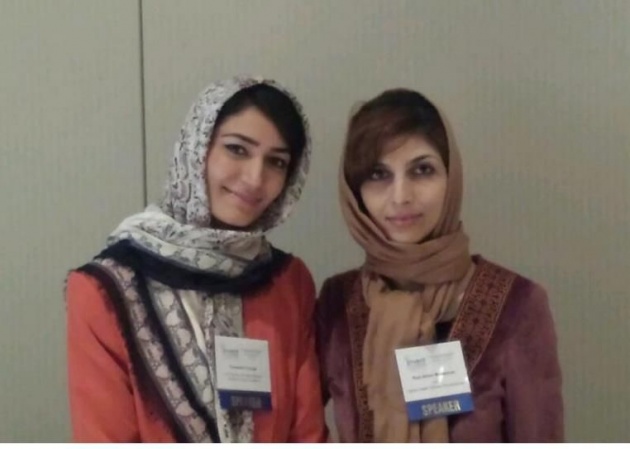 Short Summary
My name is Roya Mahboob. I am a 27 year old technology entrepreneur from
Afghanistan. At 25 I was humbly awarded "Time 100s Most Influential People
in the World" as a young, female entrepreneur from Afghanistan—3 descriptive
words that are uncommon in my country: young, female, entrepreneur. Through
my technology studies and work I had the incredible opportunity to start Women's
Annex Foundation with Francesco Rulli, a successful technology entrepreneur
and philanthropist. The Foundation empowers women through Digital Literacy—
literally teaching them the skills to sustain and empower themselves in the digital
world we live in.
Through Women's Annex Foundation, I began a special project—the Superhero
Factory, whereby female students design and create their own Superheroes, learn graphic design, and as well as business and marketing. Superheroes do not exist in our culture yet are so important to children, especially in developing, war-torn areas where hope for good is what a child dreams of. It is my passion to inspire children today and provide them with a digital voice and knowledge for their future.
With your support you will be forever changing the life of many females in
Afghanistan. Your generosity allows a student to participate in the Superhero
Factory, inspiring creativity, graphic design, and computer and writing skills.
What We Need & What You Get
Our goal is to raise $5,000 to jumpstart the Superhero Factory Project in 5 of our
schools. The funds raised will provide training for 200 female students, teachers,
and materials. The female students will be inspired to create their own superheroes
unleashing their creativity, hope, and knowledge through drawing, design and
writing. We will share the girls' incredible superheroes with our supporters. If we
are unable to reach our goal we will limit the number of schools.
The Impact
Contributors to our campaign will be giving Afghanistan and its young generation
their own Superheroes to be inspired by. We are building the Superheroes of
the next generation of Afghan students. We have been successfully empowering
women in Digital Literacy and our pilot Superhero Factory project successfully
trained, inspired, gave hope, knowledge, and skills to 100 female students.
Risks & Challenges
In a country where women are not supposed to talk or express opinions very much,
it will be challenging to inspire, motivate and teach them to think independently.
We also don't want them to copy Western Superheroes.
Web Address :http://www.womensannexfoundation.org/