What a week of surfing with Izzy Paskowitz and the Surfers Healing team! Please watch the video, it pretty much says it all and the advertising dollars will be donated to Surfers Healing, so please watch the ads too :)
In this film, we document the September 2013 Surfers Healing Fundraiser at the Paul Colliton Studio in New York City. Paul and Jackie Colliton are the parents of Billy who is their Autistic child. Their support of Surfers Healing is far and wide. This fundraiser was in the middle of the Surfers Healing annual East Coast trip where Surfers Healing take hundreds of Autistic kids surfing from South Carolina to Rhode Island.
The surfing footage was taken from the Surfers Healing day in Montauk, New York and it was a Big Wave day for the surfers and lifeguards. The kids had to be towed out to calm waters past the wave break where a Surfers Healing Pro was waiting to ride with our Autistic Kids. It is an amazing machine that the Surfers Healing volunteers created to get all the kids surfing. With help from parent Megan English, here is a great picture of Izzy Paskowitz barrel surfing in Montauk: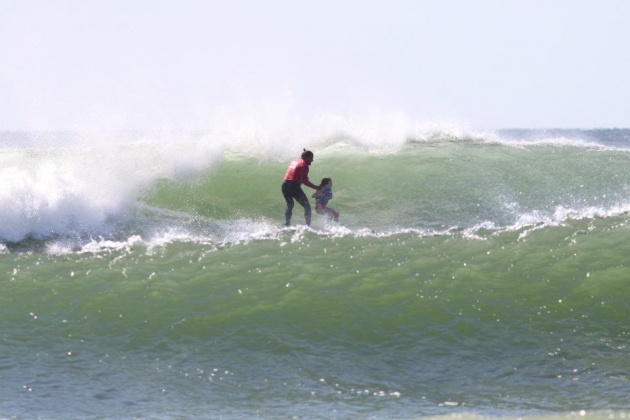 Here is a picture from the next day of surfing in Narragansett, Rhode Island where calmer waters made the day easier for the surfers and Izzy:
Josh Torres, Dustin Sweeney. Mike Sweeney, Katie Sweeney

It is hard to find my wife Katie Sweeney any happier than her days with the Surfers Healing team on the beach. This week we actually have Surfer Matteson Kai Morey as a house guest in New York City. Katie stated:
"Not only are our days filled with excitement with Izzy and the Surfers Healing team (and Danielle Paskowitz!), they are also filled with a safeness on the beach for just one day where our kids are Kings and Queens of the Beach. They can act out and misbehave and nobody cares for one day of their lives. Special place and special people."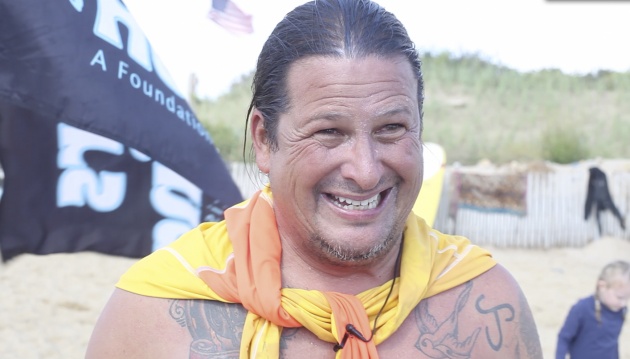 A Calmer Izzy Paskowitz
Many thanks to:
Surf Coaches:
Duane Webster
Kalani Brown
Peter Robson
Josh Hernandez
Josh Torres
Izzy Paskowitz
Kaiwi Berry
Pito Rodriguez
Matt Morey
Che Pilago
Raul Gonzalez
Peter Schloemer
Blake Michaels
Bucky Barry
Kamu Davis
Jeff Ekberg
Cari Beckerman
Joe Moses
Drew Baumann
Adam Paskowitz
Judo Coaches
Francesco Rulli
Semyon Maltsev
Tom Courtney (wrestling coach!)
Family and Friends:
Jay Sweeney
Eileen Sweeney Brazitis
Brad Powers
Fred Kurzh
Jamaal Brown
John Nolan
Fereshteh Forough
Alexey Levchenko
For the many others that did not make the final cut :( thanks for your support. And thanks to our friends in Narragansett, Rhode Island, the First Basketball Family of Rhode Island - Jay Murphy, Paivi Murphy and Tomas Murphy with Dustin, Katie and Mike Sweeney. And yes I am the small forward on this basketball team :)