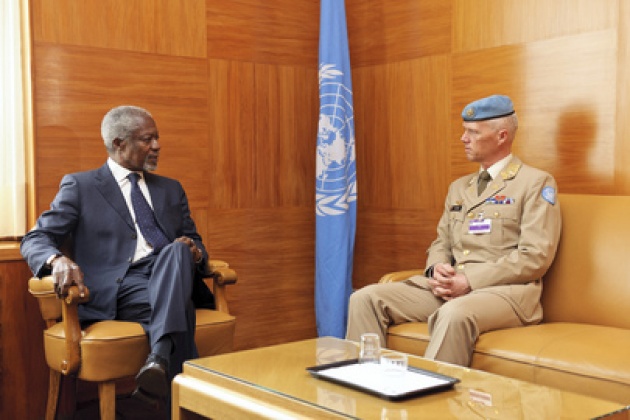 Blocking UN Observers from performing their mandated task may appear to pale in comparison to the continued killing and massacres. However, it establishes notion that the mandate cannot be achieved without further coercive action with respect to Syria's Assad regime. As Kofi Annan prepares to brief the UN Security Council, the evidence of continued violations of the cease-fire terms and his plan goes from bad to worse. See our Blog for Film –"Hillary Clinton to Dictate to Kofi Annan?"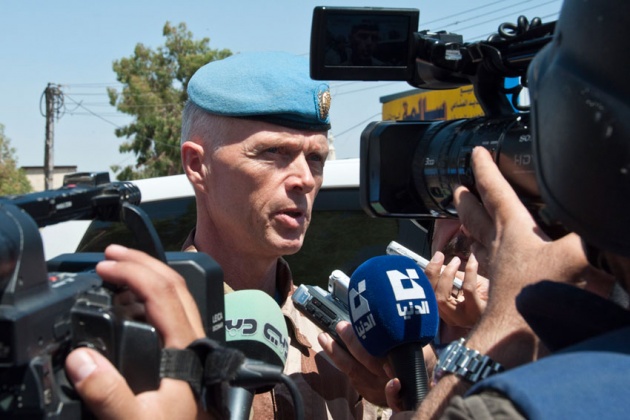 Blocked by Syria Army Units & Threats to Safety:
The head of the United Nations Supervision Mission in Syria (UNSMIS), Major-General Robert Mood described events as follows to UN News Centre: "Their mission is being obstructed by three factors: First, they are being stopped at Syrian Army checkpoints and in some cases turned back; second, some of our patrols are being stopped by civilians in the area; third, we are receiving information from residents of the area that the safety of our observers is at risk if we enter the village. Despite these challenges, the observers are still working to get into the village to try to establish the facts on the ground."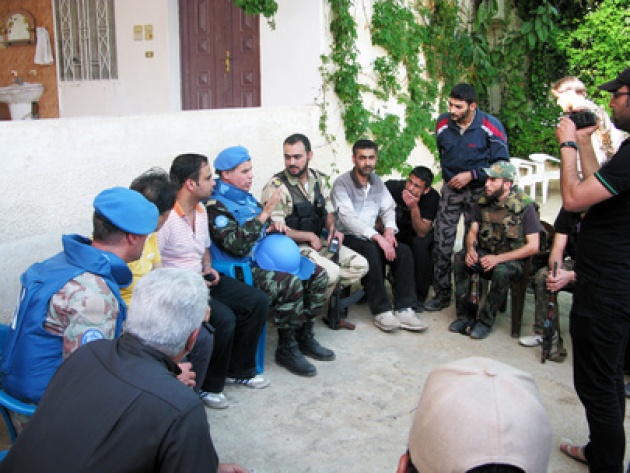 UNSC Must take Action to Defend Authority/Credibility:
According to media reports, Syrian activists claim that Government troops and militiamen massacred at least 78 villagers in Mazraat al-Qubeir, located near the city of Hama. UNSMIS dispatched observers to the site early Thursday. In his statement, Major-General Mood also noted UNSMIS' concern about the restriction imposed on its movement "as it will impede our ability to monitor, observe and report."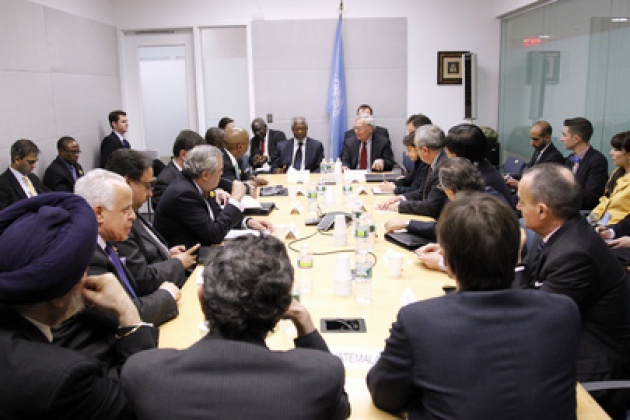 General Mood's report of UN Observers being obstructed will have to be considered on their face. It most likely will prompt a reaction from the UN Security Council, if for no other consideration than to defend its authority and credibility. Read our Blog for Film: "Institutionalizing Syria Conflict ala Bosnia"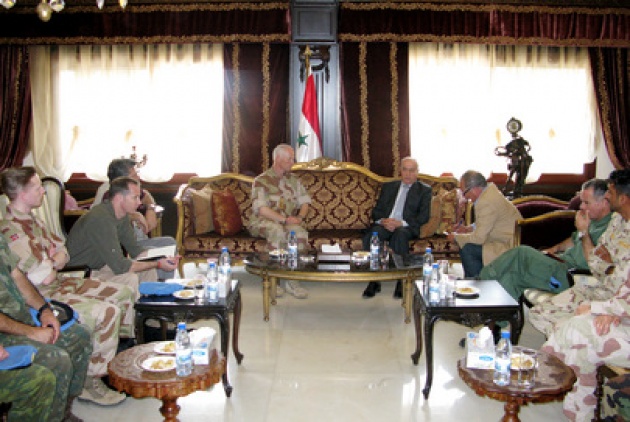 Ambassador Muhamed Sacirbey - FOLLOW mo @MuhamedSacirbey


Facebook-Become a Fan at "Diplomatically Incorrect"








Twitter – Follow us @DiplomaticallyX







See more at our Popular Video Blogs & Current News Event Articles – www.diplomaticallyincorrect.org
UN Photos - Including Bottom: Major General Robert Mood (centre left), Chief Military Observer and Head of the newly-established UN Supervision Mission in Syria (UNSMIS), meets with Ghassan Abdelaal (centre right), Governor of Homs.