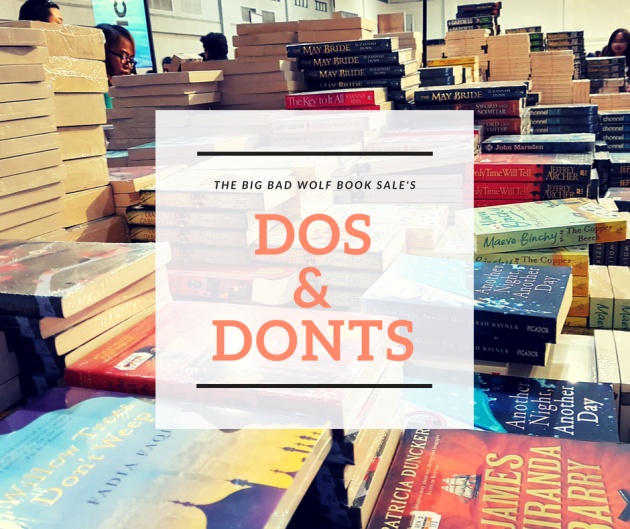 Image edited in Canva credits: Jean Beltran via bitLanders
Friday the 13th is the opening day of the biggest book sale that had occurred in Cebu City. That day wasn't about bad luck though because having millions of books available at 60-80% discounts isn't a bad luck at all, sounded more of a good luck to me!
Anyways, I did blog my personal experience, shared how I ended up checking out more than ten books though I am a no bookworm! I wrote that blog and just realized it was worth 1700+ words but what can I do?
Related blog: The Big Bad Wolf in Cebu!
The Dos and Don'ts at the Big Bad Wolf Book Sale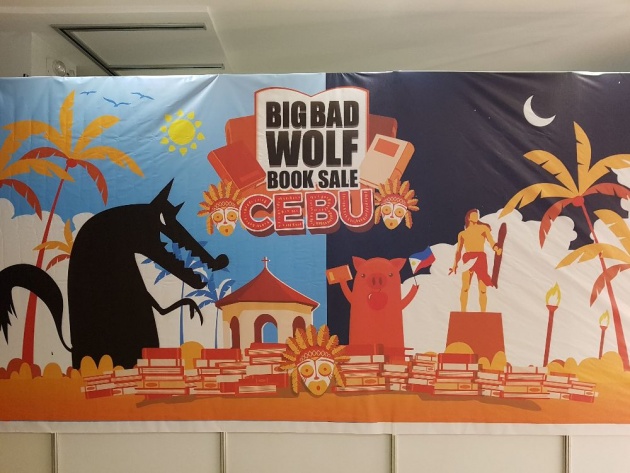 Image credits: Jean Beltran via bitLanders
Today's blog is still in relation to the Big Bad Wolf Book Sale because why not? It's the most interesting event that is happening now in Cebu City so it is just right for me to write more than one blog regarding it. This time, I would like to share about the Dos and Don'ts when inside the Big Bad Wolf Book Sale event.
Do Bring More Money Than Your Budget
This huge event which runs for 10 days in the city of Cebu but ten days may sound really short but the good thing is that it will be open for 24 hours so there's no reason why one can't come, plus it is located at a very accessible area in the city!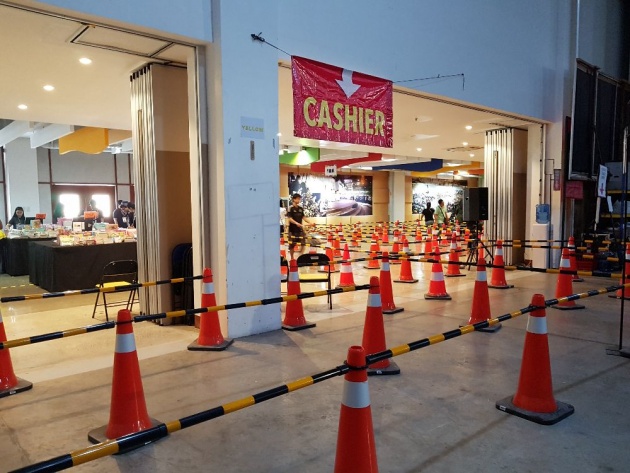 Image credits: Jean Beltran via bitLanders
But if I could give you a recommendation, that would be to bring more money than your budget! Why? Well, although the event may be for those who are book lovers, those who are not very into books like me have a spot in it. Believe me when I say that because it is true! I had first thought of buying just two types of books but ended up still checking out more than ten books.
My husband who was not really thinking of buying one was also able to find not just one but two books! Whilst he only checked two sections - the Art and Photography section and the Self Help.
Video credits: Jean Beltran via bitLanders
But if you have not brought more cash, do not fret as they accept BPI credit cards or better yet, they accept QR Scan payment service of GCash! I only brought Php 3000 but was not planning on using all of that in my purchase but I did! I was glad though that it didn't go beyond though I know I can still use my GCash in case.
So, if you are planning on just window shopping, don't fool yourself! You'll surely end up getting one or more books!
Do Wear Comfortable Clothing and Footwear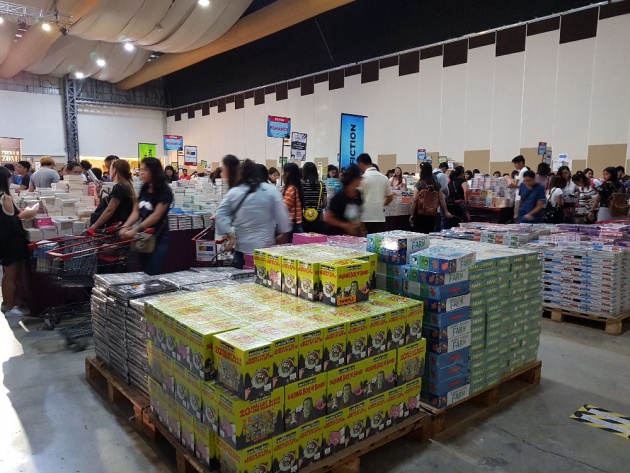 Image credits: Jean Beltran via bitLanders
Inside IEC is airconditioned so nothing to worry about the heat, the hall was made for a capacity of thousands of guests. The only problem though is that there were no chairs available at all except for the organizers' corner.
So, it is most important that you go to the location with the most comfortable clothing and footwear! See, there's a lot of sections from Art, Fiction, Non-Fiction, Children References, Activity Books, Religion, there's even a spot for Romance and Premium books! So imagine a maze and every corner is a stack of books!
When passing by each section, you sure have to look into different book covers, perhaps reach for the book which is across the table, and wearing crop tops, shorts and heels won't be the most appropriate. Please note though that there were no aforementioned restrictions in terms of clothing but this is for your own convenience!
Do Use the Shopping Cart Trolleys
Video credits: Jean Beltran via bitLanders
If my memory serves me right, there were two types of carts available, one hand carry but with a trolley included in it and a pushcart. Depending on the number of books which you plan on buying, you should immediately know which one should you pick.
I highly recommend that you go grab one because it would hurt your arms and hands if you are just manually holding the books you shopped! In the first place, these trolleys can just be used for free!
In my case, I used the trolley because it is easier to navigate and control. I can pass by in between two humans with it, it is very easy to manage as I walk around plus it doesn't take huge space of the aisles.
Do Ask Assistance From the Workers and Volunteers Politely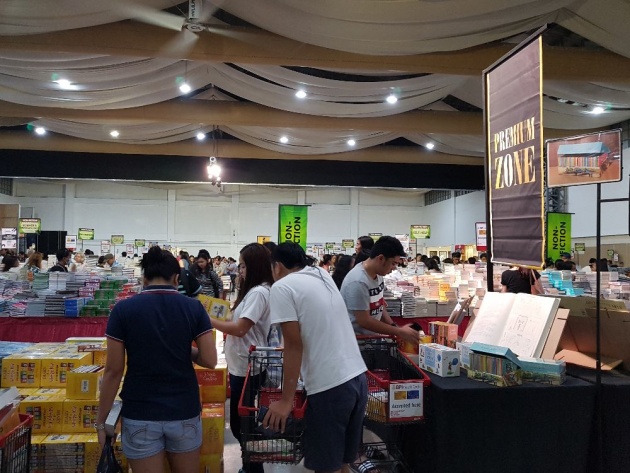 Image credits: Jean Beltran via bitLanders
In-house workers and some student volunteers are distributed in the entire grounds of the Big Bad Wolf Book Sale. They wear this brown apron-like thing with a connotation about the Big Bad Wolf Book Sale.
The workers had a lot of responsibilities like restocking, assisting the guests on their inquiries, some were there to help the bouncers and others to return books which have been misplaced. That point brings me to the next Dos.
Do Return the Books to Where They Were Taken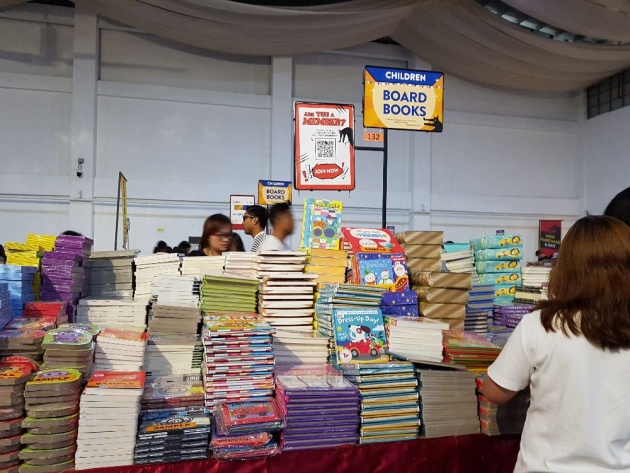 Image credits: Jean Beltran via bitLanders
One of the remarks during the Preview Day was that the volunteers lack knowledge in terms of the areas and specific location that a book was supposed to be located and that most students were assigned in the checkout counters. While I understand where these customers were coming from, I also understand that these people inside the hall were merely students who were just volunteers for this event, they were not really trained long enough for them to memorize everything.
So it is very important that when one takes a book out of the shelf and places in the cart, he or she must also return it to where it was taken from when he or she decides not buying it anymore!
The tendencies of just leaving these books in such random places are lost categories and the workers as well as volunteers having a hard time looking for their area of designation.
Be responsible adults!
Do Donate to RedReaderHood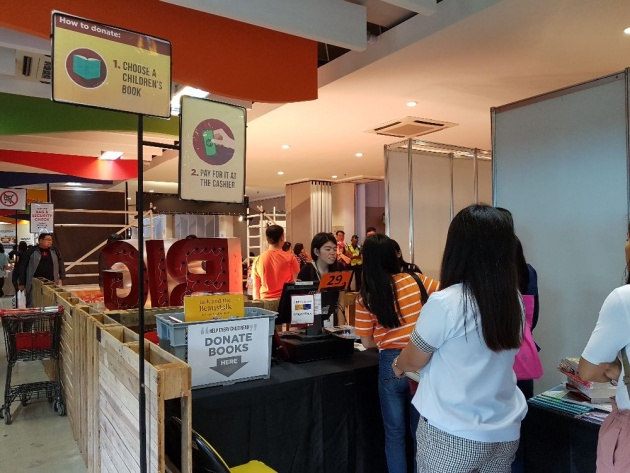 Image credits: Jean Beltran via bitLanders
Apart from this being a book sale, there's a good cause behind the event and that's the RedReaderHood.
Right after the checkout counters are another pile of books which are intended for the community libraries within Cebu City. What will happen is that anyone who wants to donate can select any book, pay at the cashier and place the book right on the tray next to the cashier.
These books will be donated and will be distributed in the community libraries. So those who are still going, I highly recommend donating!
Do Bring Lots of Patience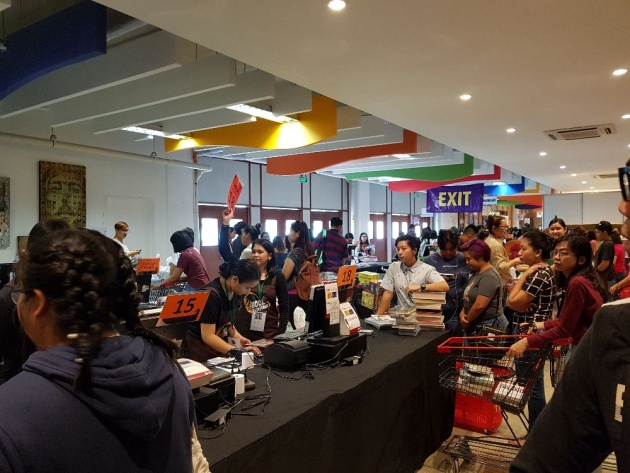 Image credits: Jean Beltran via bitLanders
When coming to a public place such as this, everyone is expected to bring a whole pack of patience. Why? Well, because it's public and in these types of events, things may get messy and some processes may take a lot of time.
Such cases include hunting for the book you like, some require more patience than the others, perhaps the checkout process because the customers before you got tons of books and you have no other option but to wait. Or when cashier gets into a system error and she has no other option but to restart it. Bringing lots of patience is essential!
Do Not Bring Food and Water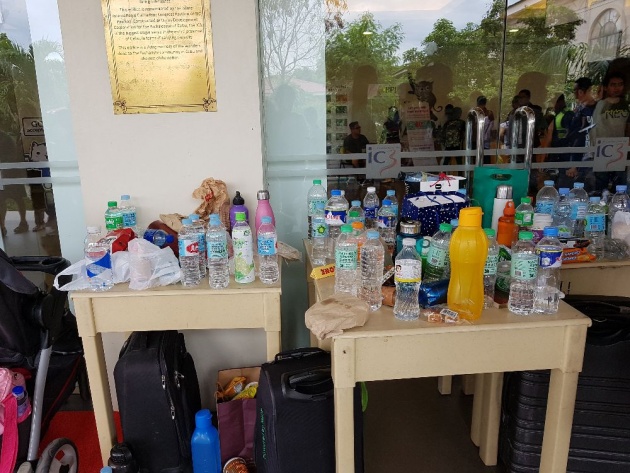 Image credits: Jean Beltran via bitLanders
The Big Bad Wolf Book Sale got millions of books inside IEC and it is very restricted to no food and drinks. Of course, this is because no one wants to spill any liquid into the books or even food!
Those who had somehow brought food has to leave them at the entrance door. The bouncers said that anyone can leave and get it back afterward if the bottle or container is still available. Anyway, no one would attempt to get it from the counter though.
Do Not Unwrap the Books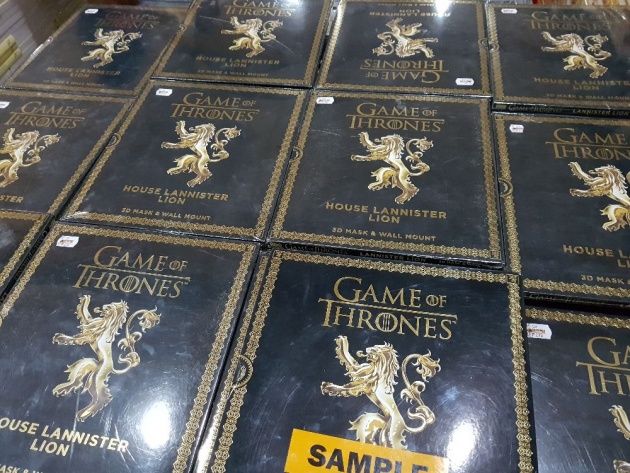 Image credits: Jean Beltran via bitLanders
It is important that those guests coming in are aware that in each stall of books displayed comes a sample copy marked with the word SAMPLE and has no wrapping in it so one can see what's inside.
I personally have seen a lot of unwrapped books, perhaps the sample book was misplaced and the volunteer couldn't find the sample as well so they ended up taking off the plastic cover.
Anyway, it is definitely important that one will not unwrap it, for the sake of the next customers and the event organizers. Afterall, this is still a new event to Cebu and we want Big Bad Wolf to come again!
And lastly, do not forget to enjoy!
This blog entry was written and published by Jean Beltran-Figues for bitlanders.com.
Join me, click here to sign up.