(video credits: Craig_Gillespie via Bitlanders.com)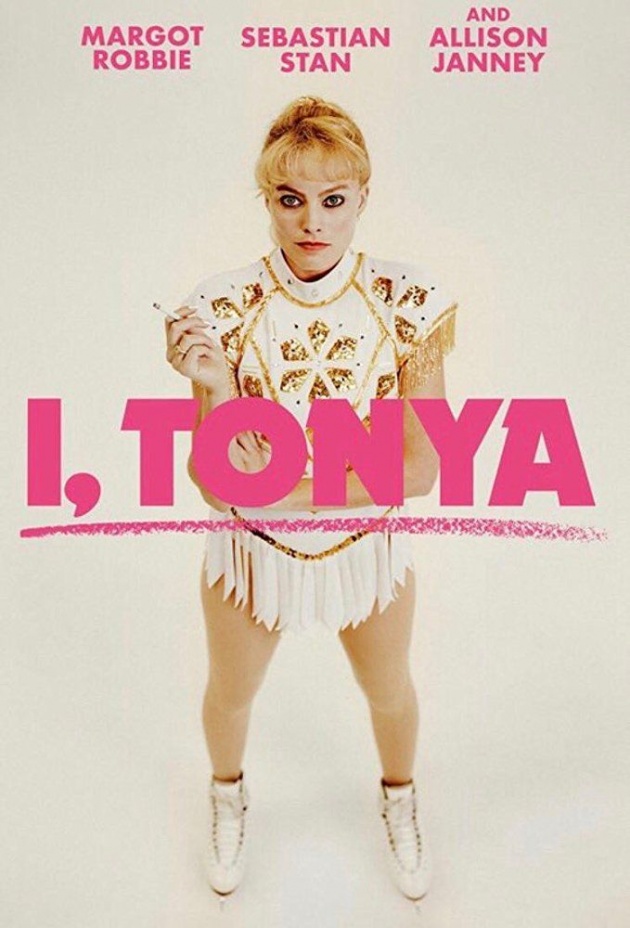 image credits: IMDB
The Bitlanders Film Series for the Support of Women Empowerment: I, Tonya Movie Review
Imagine your life, everything you have worked for, lived for and sacrificed a lot to achieve, taken away from you overnight. A simple misunderstanding, which ruined the life of Tonya, My God! Keep us away from friends, loved ones and our enemies with the sole intentions of destroying our lives forever.
I'm sure most of us would love to explain the hardship we have undergone in our lives so far, I for one would! But no matter the experience, how we tell the story matters to the audience. If you haven't watched the movie I, Tonya. I would suggest you make haste. There's a lot to be learnt from an experience like her's.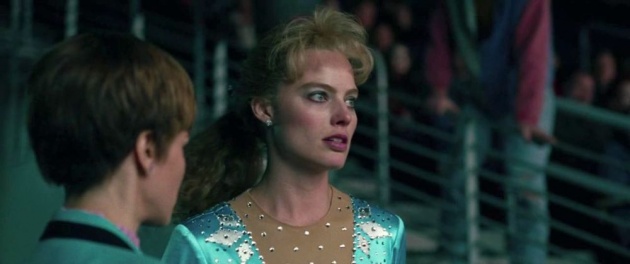 image credits: IMDB
I, Tonya is an American biographical film which stars Margot Robbie as Tonya a figure skater, Sebastian Stan (Jeff) the ex-husband of Tonya, Allison Janney (LaVona ), Julianne Nicholson (Diane Rawlinson), Paul Walter Hauser Shawn.
The movie was Directed by Craig Gillespie written by Steven Rogers. Even though the movie had a very low budget of $11,000,000 it made a Gross profit $53,000,000 million worldwide. Furthermore, Margot Robbie won Best Actress at the 7th AACTA international Awards, while Allison Jenny won best supporting actress.
I, Tonya Short Story
Unlike Tulip Fever which was taken from a novel. I, Tonya is based on
irony-free wildly contradictory totally true interviews
from Tonya Harding and her ex-husband Jeff Gillooly. It is a movie about a lady which skating is all she knows and all she does. It is the one place she could not feel, think or live with the fear of being abused domestically by her mother since she was a child. As a result of that, she ended up marrying a man who was equally as abusive as her mother.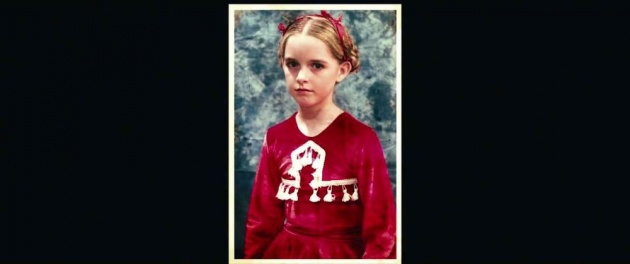 image credits: IMDB
Tonya was forced to start skating at the age of four by her abusive mother. She was forced to choose between school and figure skating since her mother cannot afford to pay for both. She chose skating. She continued her skating career and later married Jeff. Jeff turned out to be a bad choice.
Despite all the hardship in her life from birth till marriage, she was relentless and became the first American woman to have successfully landed a triple Axel in any figure skating competition.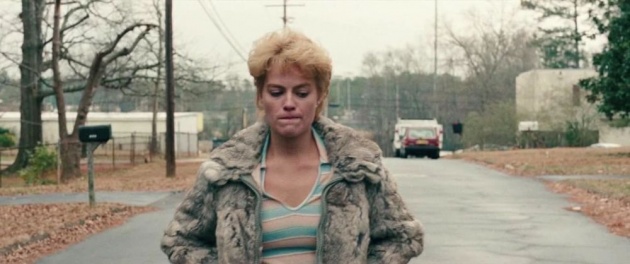 image credits: IMDB
Her personal life, however, affected her a lot, with her marriage having issues and all, she failed to stick to her landing at the 1992 Winter Olympics and finished fourth. She left skating to become a waitress, but her former coach had so much faith in her and encouraged her to train for the 1994 Winter Olympics, which she did. she initiated most of the rigorous training exercise herself just to return to shape. Tonya later received a death threat during her November Pacific Regional Championship in Poland and was too frightened to compete.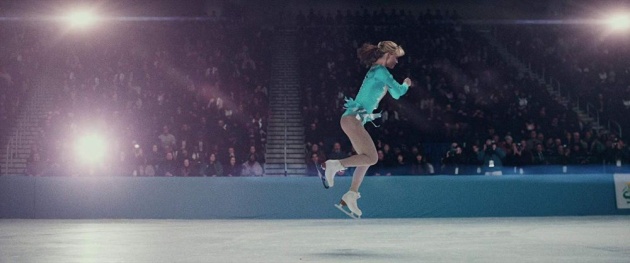 image credits: IMDB
Jeff instructed his friend Shawn to send a death threat to Tonya's rival, Nancy Kerrigan, as well, so as to mess with her psychology so that she too will either be too frightened to compete or too scared to perform optimally. unfortunately, Shawn hired two guys who ended up breaking Nancy Kerrigan's knee. The FBI stepped in, investigated Tonya, Jeff, and Shawn. The investigation resulted in Tonya finishing the 1994 Olympics 8th place. At the hearing, Tonya avoids jail time, banned from competing ever again in her life,
She begged the judge not to take the only thing she knows from childhood away from her, the judge refuses to reconsider his verdict. Tonya in later live went into professional boxing and is now a landscaper, house painter and deck builder.
The Movie Review
The interesting thing about this movie was the fact that it was taken from a true life story. It is a story we can relate to in so many ways we can imagine and care to admit.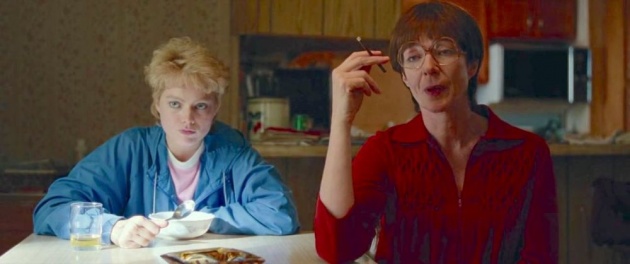 image credits: IMDB
I love the fact that the music played all correspond and relate in a deeper mood with the movie scenes, the camera angels well focused to Margot Robbie Movements, her expression and the emotion she'd shown while filming the movie.
With every scene of skating, it makes me want to travel to any land with ice and try skating. Unfortunately, I can't for obvious reasons. But seeing the professionalism in Tonya, the enthusiasm, the dedication, and the skill horned from childhood.
- Do you support women's empowerment?
I feel pity and wish her mother was more understanding and she had made better choices. Oh! if only the hands of time can be turned and she was given the opportunity once more I believe she will make history. If only she can be given a chance at a better life than the one she had growing up. this movie portrays a waste of greatness, the injustice against women and the evils of domestic violence against children and women. Just like she said in the courtroom "they only got 18 months" why should her case be different? All she did was provide the address and she got the worst of it. There's has never been equity how then do we intend to achieve equality?
- What kind of movies do you like?
In light of domestic abuse from childhood, I wish Nigerian parents can learn a lesson or two from this movie and put a stop to child abuse. Although I know some will say spare the rod and spoil the child… there are a lot of ways to teach children to have self-confidence and build self-esteem and not sparing the rod is definitely not one of them.
The Movie Downside
The downside to this movie was from the source of the story. The movie was acted based on the interviews of Tonya Harding and her ex-husband Jeff Gillooly. The movie is an unrealistic tale of how the life of Tonya was destroyed. How her career, her future, her license is thrown out of the window overnight.
The movie may have failed in actualizing the truth behind the story, the struggles, the hardship and the unimaginable emotional and psychological hardship Tonya had to undergo to become the woman she is before her miserable life came crashing down.
I just wish that the judge will reconsider his ruling. The world will advocate finding the truth about Tonya case, and bringing the real culprit to justices. Let Justice be served and give Tonya the joy, the happiness she never had since her childhood days till now..
That's my desire for Tonya
Personal Views & Lessons from the Movie: I, Tonya
Although the world may seem against us, am sure there's still some good in this world. Some good worth fighting for, and worth dying for! The right to stand tall, rise above our oppression and become a beacon of HOPE.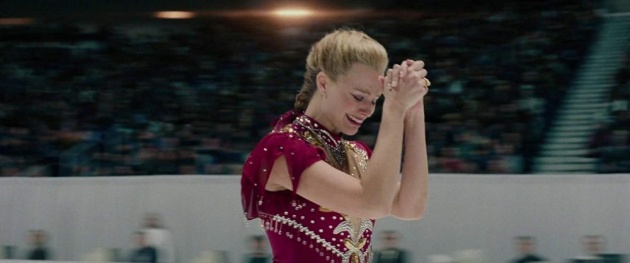 image credits: IMDB
I love the movie, I learnt from it. It is an eye-opener, a grace to see the beauty of standing tall, because when you train a child…
Train up a child in the way he should go: and when he is old, he will not depart from it

Proverbs 22:6
To every parent, uncle or aunty and even orphanages across the globe, please STOP DOMESTIC VIOLENCE. To every child struggling with or experiencing domestic violence, please...
Weeping may endure for the night, but joy cometh in the Morning

Psalms 30:5
Even when you feel, the morning is never coming, be patient.
For the vision is yet for an appointed time; but at the end, it will speak, and it will not lie, though it tarries, wait for it; because it will surely come, it will not tarry

Habakkuk 2:3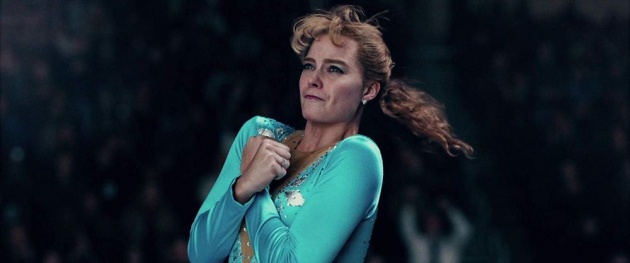 image credits: IMDB
This is an eye-opener, a lesson learnt. Even with an imperfect family, a bad childhood, I can make a difference. I can stand tall, speak the truth, live a life of purpose and leave a legacy for anyone who cares to know about my life. It all about making choices, make the right choice always and never be a party to any kind of deception. After all the universe sees….
video credits:Movie Moments via Youtube
On A Final Note
A see a woman that every turn in her life is a reason to give up on life, but she stood fought and won. For Tonya, it wasn't about the money, sometimes it even goes beyond passion but mostly all about rising above the struggles, huddles. I was happy because even though she was reduced to just punchlines she never gave up. And I hope she has learned the lesson of making the right choices.