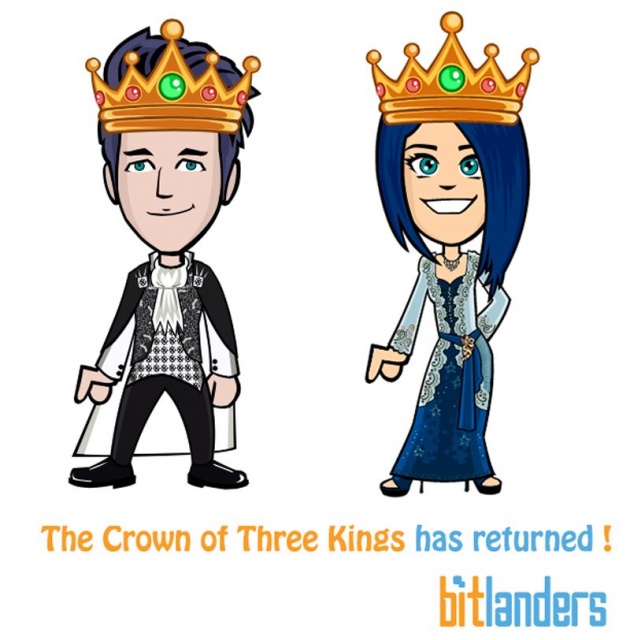 Do you want to be the owner of this shining crown?
To celebrate the Epiphany, also know as Three Kings' Day on January 06, the "Crown of the Tree Kings" comes back! The crown costs 500 gems and will give you 30 Buzz Bonus for 180 days. It will only be available for 24hours in January 06.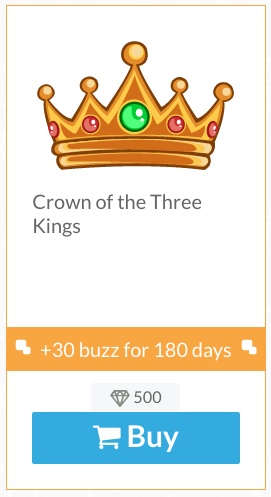 Grab this chance and get yourself an exclusive Crown! Remember to check it out in the "What's new" category in the bitFashionista online store.

-Micky