Before you go see The Expendables 3 (2014), here's everything you need to know about the film series:
The Expendables 3 is a sequel to The Expendables (2010) and The Expendables 2 (2012). Together the three films have grossed more than $580 million at the box office.
The first film was co-written and directed by Sylvester Stallone, while the second and third films were only co-written by Stallone, and directed by Simon West (Con Air, Tomb Raider) and Patrick Hughes, respectively.
The cast of The Expendables 3 includes: Stallone, Dolph Lundgren, Jet Li, Harrison Ford, Mel Gibson, Antonio Banderas, Wesley Snipes, and Arnold Schwarzenegger. For the first time since the start of the series, Bruce Willis is absent from the cast.
The Expendables series have proven so successful, reportedly there are plans for a 4th and 5th films, and an all-female version called The ExpendaBelles.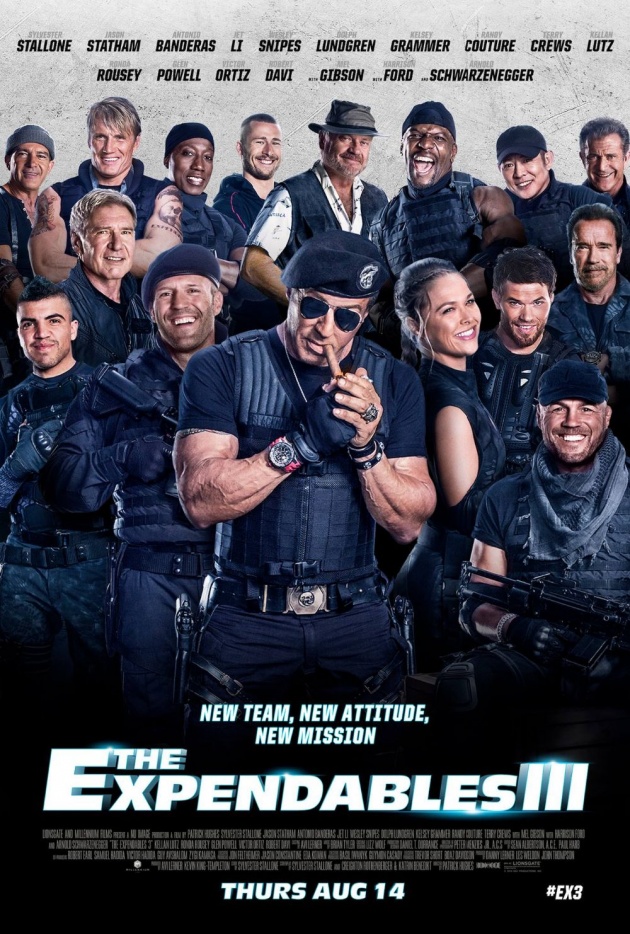 About The Author: Ahmed Khalifa is a filmmaker and writer. He is the author of Beware The Stranger, a horror novel, and Egyptian Gothic: Stories. Both books are available on Amazon here. He is also the writer/director of Seance, a Gothic/Horror film, and The Weapon, an action/supernatural Web Series, which centers on a vigilante called "The Hunter". You can watch the complete first season, for free, here. You can check out his reviews here.