In an era of rapid growth and the
media
have begun to introduce innovative
fashion
. With the changing seasons, changing women in the world of
fashion
through the media is beginning to fully realize. Now
women
try to embrace every fashion. Which is popular all over the world. Why not show off a woman's birthright to adjust the air. Preparation of each event because he does wholeheartedly. A unique look that most. Uhh look unique women's instinctive nature
fashions
from around the world want to track.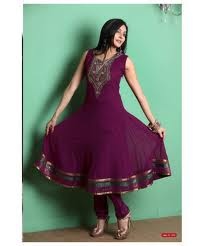 After some time outs in any fashion is. New fashion and takes his place. What actually happened is that an old-fashioned revival. His maternal grandmother's earrings usually girls my age again take fashion. In this context, women currently in a similar skirt and umbrella cut frock who are once again popular. He also called
Anarkali frock.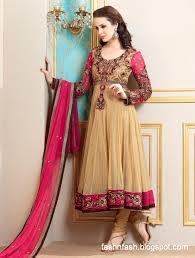 Umbrella Kit with multiple buds frock or shirt can be prepared in various forms . This small
embroidery
and designing your creativity can be traced . Especially college and
university girls
are attracted to his side again . The Mughal era favorite fashion has once again begun to gain popularity . Women married or in a domestic event buds are beginning to wear a frock . Women's choice in the market centric frock design all kinds of
readymade
garments are made ​​. Being in the fashion that they cost too much . The girls they love to buy . I buy them increase their prices have also increased . Despite being expensive frock like this are becoming women . Frock sticks closer than marriage opportunities are wearing .