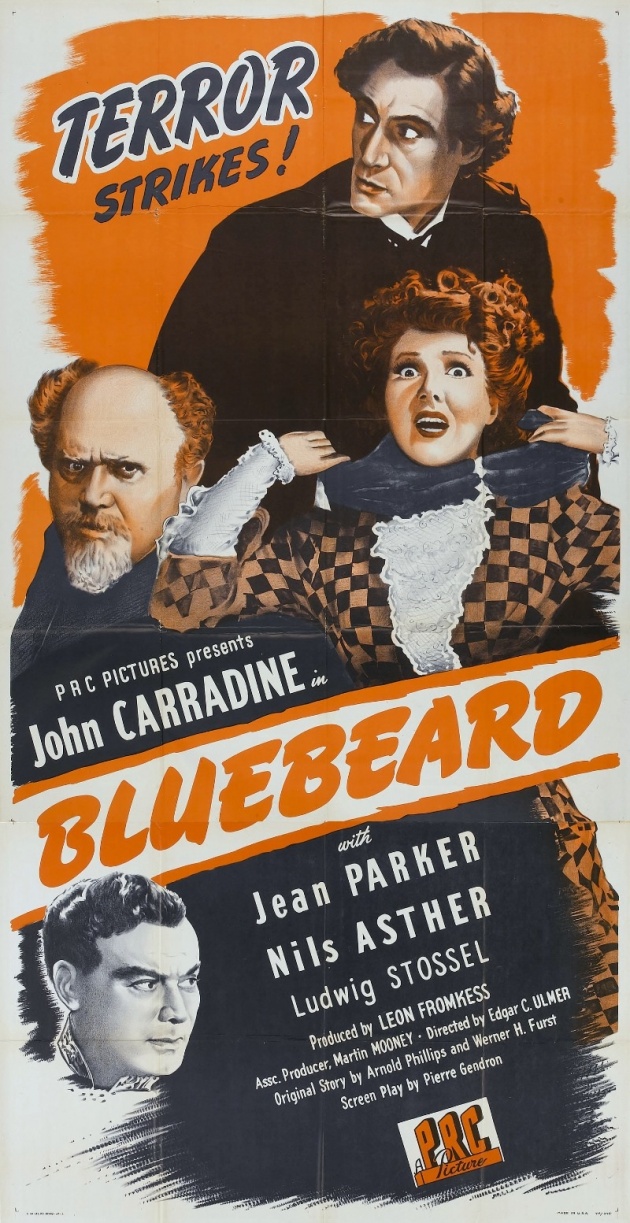 Following up last week's blog on the 1972 "Bluebeard" (see my blog on it!), I decided to double down and do one on the 1944 Edgar G. Ulmer version of "Bluebeard". I forgot to wipe my mind of the 1972 version before watching this one but I quickly remembered it is often best to not compare films based on the same subject material. but rather to view them as separate entities entirely. You can't compare a climber rose with a hybrid tea rose, right? Ulmer's "Bluebeard" is an entirely different beast with John Carradine in the lead role. John Carradine was an extremely prolific actor (and father to 3 pretty well known Carradine actors in their own right in Keith, David, and Richard) and it is said he admitted this was his favorite performance. He definitely has a strong screen presence. John, in later years, went on to be a strong presence in the horror genre and this was also his first lead role in a horror movie.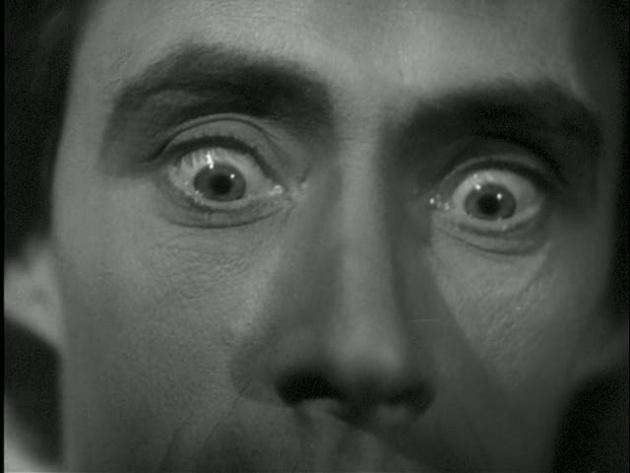 The true author of this film is it's director, Edgar G. Ulmer. Ulmer directed over 45 movies in his time and is mostly known for his noir masterpiece "Detour" which would come out the next year. Quite as a result of Hollywood scandal, Ulmer was relegated to Hollywood's Poverty Row (basically today's true independent film studios). Ulmer met his eventual wife for life, Shirley Ulmer, while working with indie producer Max Alexander. At the time, it was Shirley Alexander and Max happened to be the nephew to then Universal president Carl Laemmle. Well they fell in love and consequentially, Ulmer was relegated to B-movie status forever and Shirley was his script supervisor for most of his films. "Bluebeard" was made for PRC Pictures (Producers Releasing Corporation). It's quite a feat to be now be remembered as somebody who did something with that situation. In that, I mean, that Edgar G. Ulmer could produce a really good film (like "Bluebeard") in six days of shooting and a crappy budget and one of the best examples of noir ("Detour") in much the same fashion. I realize he's no household name for everyone but he made his mark in film critics' hearts.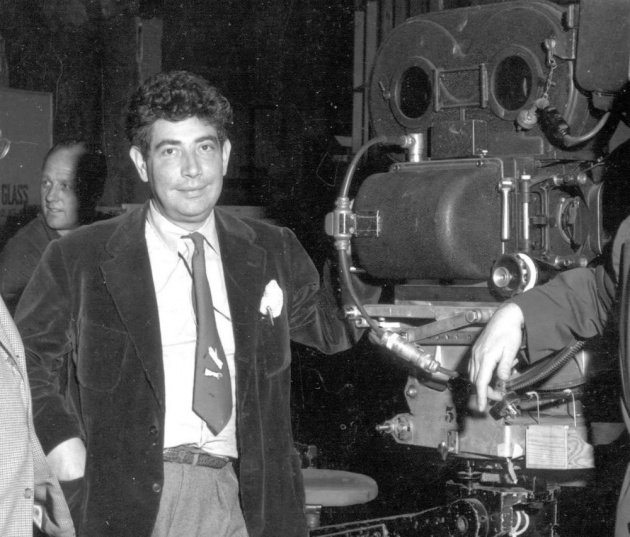 "Bluebeard" is written about as a horror film and a noir film. John Carradine plays Gaston Morrell who is a puppeteer who has happened to have excellently painted a few female portraits, the subjects of which he murdered because they were flawed women. As in the 1972 version, Gaston recounts the women he's killed and why to his current flame, Lucille (Jean Parker), who he claims is different and a woman he truly loves. In fact, he states that he tells her his grisly past, including the recent murder of her sister, because he loves her so much. What a guy!! So I suppose the horror motif is in the psychopath and his stranglings but the noir is in the enduring femme fatale for the strong surface/weak inside male and the awesome lighting characteristic of Ulmer's work. Gaston invites Lucille to his studio to design costumes for his puppets (she's a designer) and in her visit, we see a shot of Gaston's puppets hanging in front of a large window. It looks like they are all hanging from their necks. Towards the ending, Gaston is standing near a staircase in the shadows and the eery silhouettes of puppet shadows are on the wall behind the staircase. It was like the old saying that if you see a gun in the beginning of a movie, it's sure to go off by the end. Ulmer also incorporates the silent film lighting technique (often used in horror films such as the original "Dracula") of illuminating Gaston's eyes in closeup. There are awesome lighting examples throughout that fully create a noir-esque, dealing with the denizens of the underworld kind of feeling.
"Bluebeard" is enjoyable on many fronts. In addition to Edgar Ulmer's and John Carradine's contributions, the supporting cast does a great job. The strong characters in the film are definitely female, regardless of their ending. Critics on Rotten Tomatoes have given it a 100% rating! Woah. Another public domain gem in "Bluebeard". Available on Baxter Martin WebTV or click below!