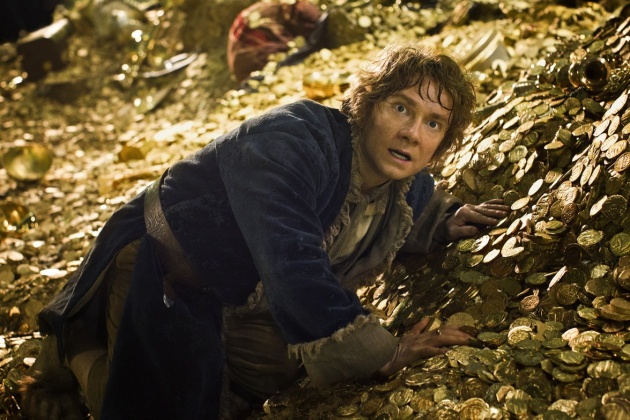 "The Hobbit: The Desolation of Smaug" breathes fire at the box-office beating previous weekend's box-office champ "Frozen" to the top spot.
"The Hobbit," the Warner Bros. sequel from writer/director Peter Jackson opened at No. 1 with $73.7 million while "Frozen," Disney's animated tale, slid to No. 2 with $22.2 million bringing its overall domestic total to nearly $164.4 million in just three weeks.
Sure, "The Desolation of Smaug" had an impressive debut but it fell short of beating its prequel opening, "An Unexpected Journey," which debuted last year with $84.6 million (watch my movie review of "The Hobbit: The Desolation of Smaug" below).
The other new release this weekend was Lionsgate's "Tyler Perry's a Madea Christmas" and it underperformed to the tune of $16.2 million! All of the Tyler Perry movies have opened in the $20 million range except for this holiday-themed Madea flick. Maybe people are tired of Madea's antics already?
The good news of the week belonged to David O. Russell's "American Hustle" which earned $690,000 over the weekend in just six theaters!
Here's the estimated list of the Top 10 Box-Office Films for the weekend of 12/13:
1."Hobbit: The Desolation of Smaug," $73.7 million.
2."Frozen," $22.2 million.
3."Tyler Perry's a Madea Christmas," $16 million.
4."Hunger Games: Catching Fire," $13.2 million.
5."Thor: The Dark World," $2.7 million.
6."Out of the Furnace," $2.3 million.
7."Delivery Man," $1.9 million.
8."Philomena," ''$1.8 million.
9."The Book Thief," $1.7 million.
10."Homefront," $1.6 million.