HELLO FELLOW BITLANDERIANS! HOW ARE YOU ALL GUYS!
Well, as you can see it's been months that I have been so silent here in Bitlanders because of some personal stuff I have been dancing along with me. And now that I have been given a chance to write another masterpiece of mine I am hoping that Ms. Hillary will give importance to my comeback blog and will give me a 5 star LOL!
So, here's my comeback blog
The Splendid Beauty of Cathedral Falls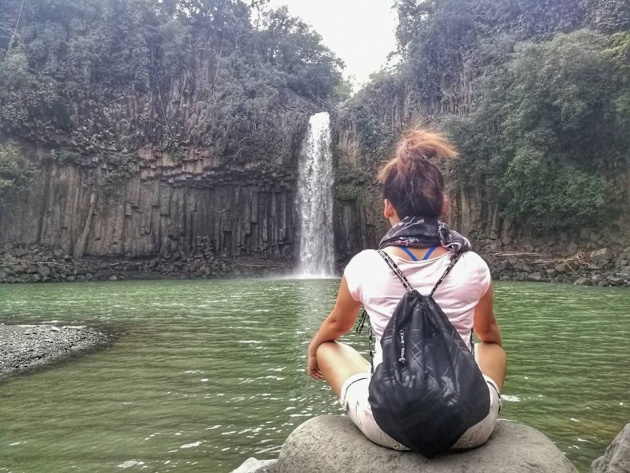 Image Credits: yadeed15 via facebook
Since birth I have been roaming around, back and forth, over and over again, here in Mindanao, specifically in Lanao del Norte; wherein our municipality - Linamon, belongs to. And for 26 years of my existence here on earth, I have never experienced such beauty of mother nature. Well, aside from other nature adventures I have ever encountered since then too, this one is different from the others. Because...

IT IS FREE!
YEAH! YOU READ IT RIGHT!
The tourist spot I am talking about is totally and definitely FREE BABY! And the name of this one of a kind, shy type, ever so generous, well- hidden God's masterpiece is THE CATHEDRAL FALLS.
A waterfall is a place where water flows over a vertical drop or a series of steep drops in the course of a stream or river. Waterfalls also occur where meltwater drops over the edge of a tabular iceberg or ice shelf.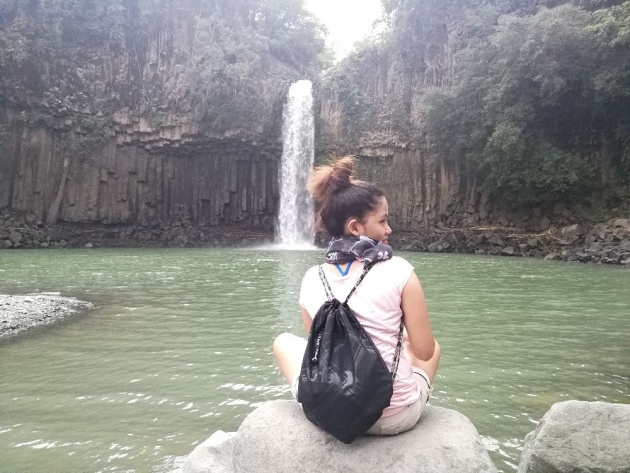 Image Credits: yadeed15 via Bitlanders

Just so you know guys the Cathedral Falls is one of the painless hike adventures you'll ever experience to access the said waterfall, a very convenient place to get into and it is located in the Barangay Waterfalls, Kapatagan, Lanao del Norte.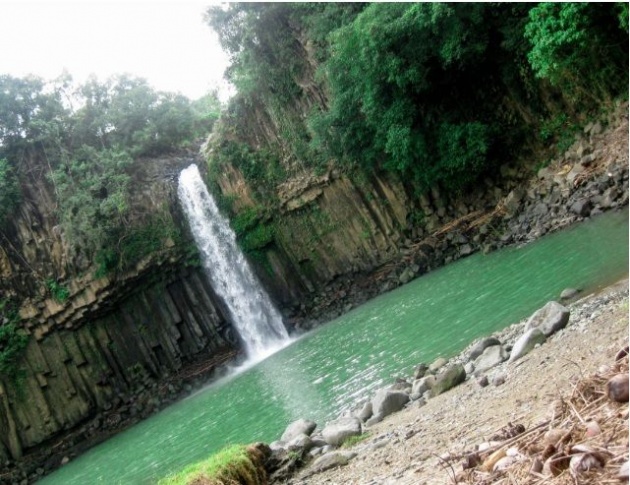 Image Credits: yadeed15 via Bitlanders
With its exclusive rectangular rock wall embodiments that are irregularly and vertically clumped with each other. So, in a much closer display, they're like those old bamboo pipe organs in which are generally be found in big churches, that is why anyone and almost everyone would definitely consider why the majestic waterfalls are called by many as the Cathedral Waterfalls.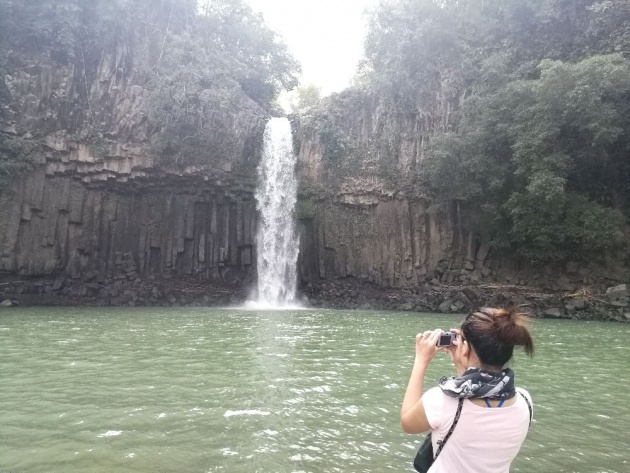 Image Credits: yadeed15 via Bitlanders

The magnificent lieu also parades a wide and very spacious sand reef place that could harbor many visitors at a time.

Image Credits: yadeed15 via Bitlanders
Cathedral Falls is a one of a kind waterfall that you don't have to take and sacrifice your muscles for such a long trek, or even climb those uphill mountains and big stones just to cross misty river banks and just to see the majestic place.
Getting There

In our travel, we were coming from Iligan City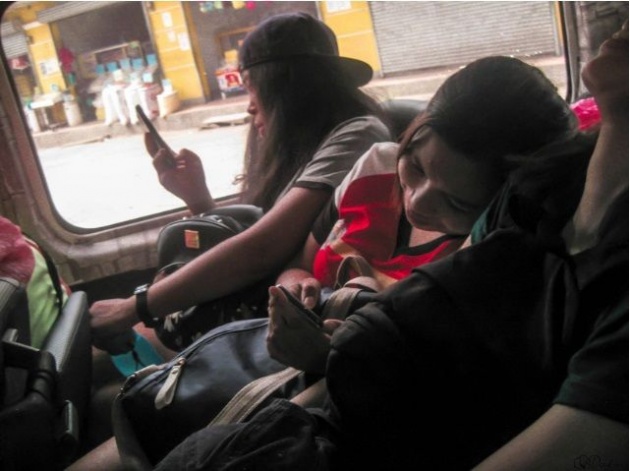 Image Credits: yadeed15 via Bitlanders

So, in order to get to the said Barangay the traveler must ride a bus or a van that is bound to Kapatagan, Pagadian or Zamboanga City at Iligan Integrated Land Transportation Terminal.
Video Credits: yadeed15 via youtube

The travel time duration coming from Iligan to Kapatagan is about 3.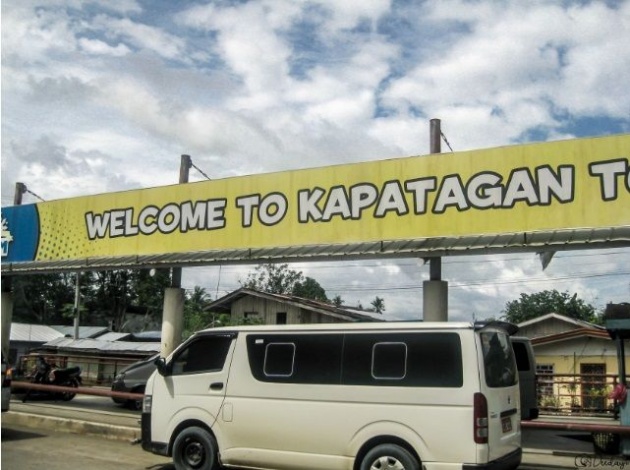 Image Credit: yadeed15 via Bitlanders

By the time you got into the bus or van accommodation, you can ask the driver to drop you off at Kapatagan Bus Terminal/ Kapatagan Town Center.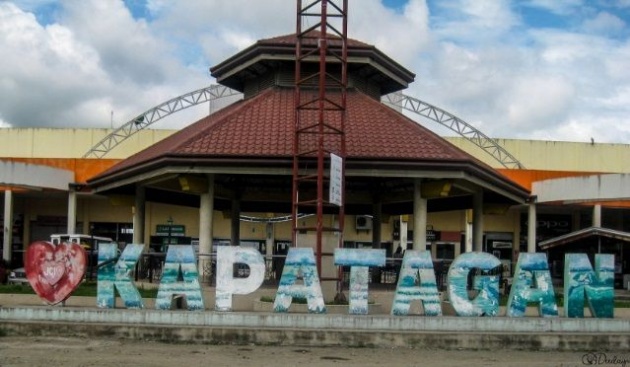 Image Credit: yadeed15 via Bitlander
At the busy marketplace of Kapatagan, which is just located along the highway, your group can eventually look for an available habal-habal or motorela that will help you go to your desired place - the ''Cathedral Falls''.
Habal-Habal is a popular way of travelling in many areas of Mindanao, located in southern Philippines. It is used especially in remote villages with rough and narrow roads. Farmers also need the Habal-Habal to transport their goods to the market.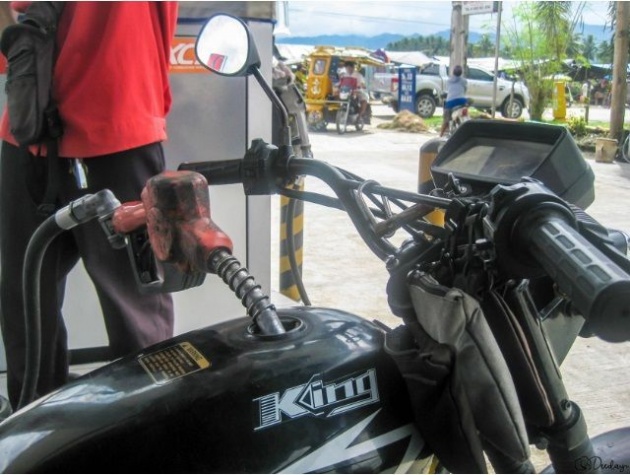 Image Credit: yadeed15 via Bitlander
A motorcycle taxi, or cart bike, is a licensed form of transport in some countries. The taxi typically carries one passenger, who rides as the pillion behind the motorcycle operator. Multiple passengers are common in some countries.
Video Credits: yadeed15 via youtube

Coming from the easy to access town center, the waterfall, the Cathedral Waterfalls is just almost 15 minutes away.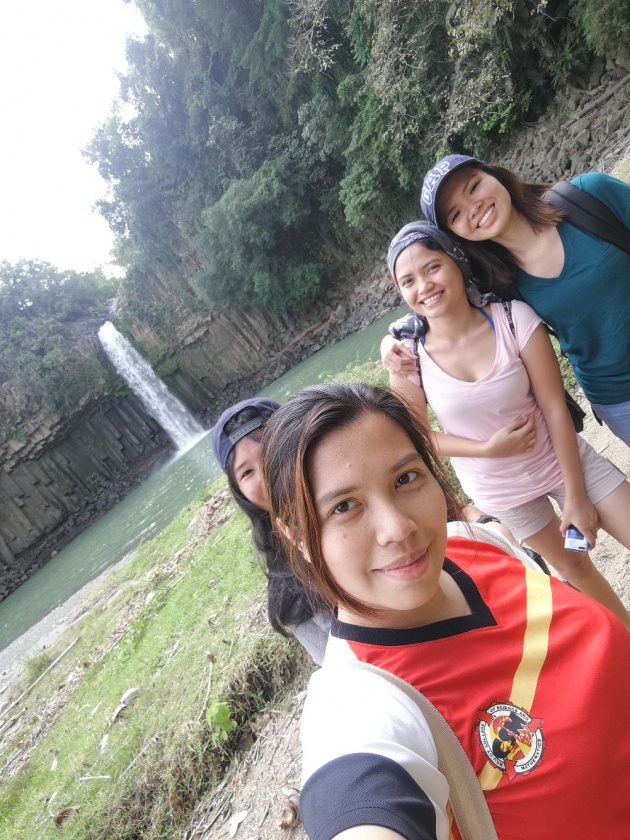 Image Credit: yadeed15 via Bitlanders
In that short and easy to access barangay trip towards the Cathedral Falls, we then eventually witnessed the splendid view of the beautiful Cathedral Falls by the time we got off and took our step to the Barangay Waterfalls.
Tips to My Fellow Budget Traveler
1. A waterproof mobile phone casing dry cover pouch is what I suggest to you to bring along with you because it will help protect your mobile phones from getting some accidental splash of the cold water and it will also give you the extra mile to enjoy the view, feel the moment and most of all capture lots of amazing memories. The waterproof mobile phone casing costs only less than a $5 each.
2. In our story, we got there ( in Kapatagan) 10:30 am and the place where the Cathedral waterfalls is located is quite a bit provincial and there were no available 'carinderia'. So, we leave early to grab some lunch in the town center. So here's my suggestion, you can have your meal or lunch at the town center of Kapatagan before going for a trip towards to Barangay Waterfalls.
carinderia (also karinderya)

- (in the Philippines) a food stall with a small seating area, typically in a market or at a roadside.

'these humble carinderias are emerging with a whole new confidence'
3. But if you want to savor the place with a peaceful and scenemanic moment with your company with a simple picnic, I suggest you might want to bring your favorite snack food too.
4. To those travelers who have sensitive skins, I suggest to you all guys to bring along your favorable mosquito repellent lotions. And for those who don't want to get tan lines because they have some events to attend to after the adventure, well, you must need to apply your fave sunscreen lotions before the adventure.
But for us girls, we love our tan lines because those are the lovely souvenir marks we had during our happy adventure together.
5. In the said place, there are no available baggage counters. So, you must not bring along with you those important pieces of jewelry. Just bring what is needed for your trip.

Expenses


Bus Fare ( Iligan to Kapatagan) P85
Van Fare ( Iligan to Kapatagan) P95
Habal-habal/ Motorela P40 each (back and forth)
Entrance No entrance fee
That's it guys! Hope you enjoyed reading my comeback blog as much as how we enjoyed our adventure experience.
And that's all for now, until my next blog
Ciao!
© yadeed15 ♕ 2018
❋❋ For more blogs of mine kindly check this ➩➩➩ link guys! ❋❋
❋❋ You can also check out my reviewed photo gallery through this ➩➩➩ link guys! ❋❋