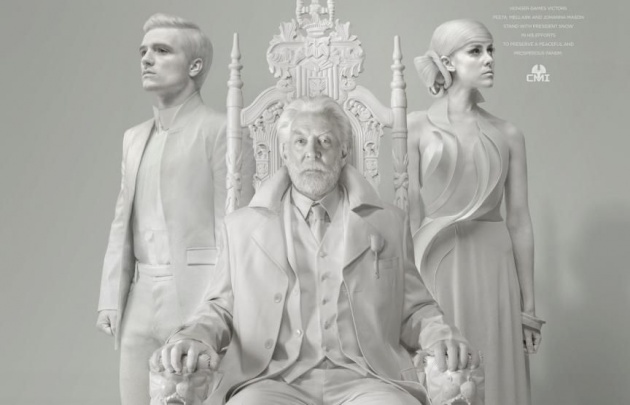 Yesterday Lionsgate films revealed at Comic Con the first teaser trailer for The Hunger Games: Mockingjay Part 1 and now they have officially released it online. Take your first look a one of the most anticipated films of this year!


Official Synopsis
In The Hunger Games: Mockingjay - Part 1, Katniss Everdeen is in District 13 after she literally shatters the games forever. Under the leadership of President Coin (Julianne Moore) and the advice of her trusted friends, Katniss spreads her wings as she fights to save Peeta and a nation moved by her courage.
Directed by Francis Lawrence and starring Jennifer Lawrence, Josh Hutcherson, Woody Harrelson, Liam Hemsworth, Julianne Moore, Donald Sutherland and Jeffrey Wright, The Hunger Games: Mockingjay - Part 1 opens in U.S. cinemas on November the 20th, 2014.
Follow Maumau Web TV on facebook and twitter!