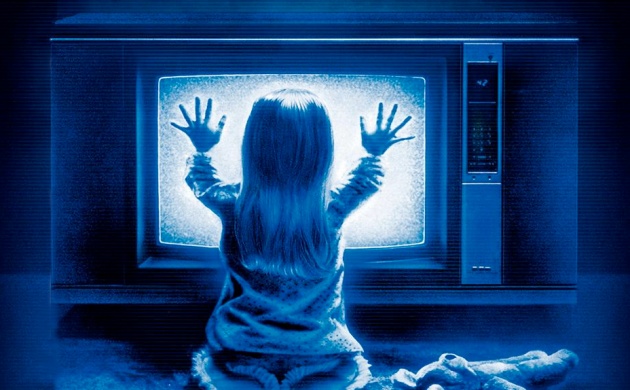 So seriously, I don't know if I want to be excited or annoyed that "Poltergeist" is being remade! I mean, it wasn't a perfect film but it's Hollywood raping my childhood again. And again. And again.
The original movie, directed by Tobe Hooper (or Steven Spielberg depending on who you ask), was a quintessential ghost story that was made memorable by the young Heather O'Rourke who famously played Carol Anne. Who could forget the way she innocently and frightfully said, "They're heeere."
Well, it's here. According to Deadline.com, Rosemarie DeWitt has been tapped to channel JoBeth Williams as the matriarch of the Freeling family. The reboot is set to scare us in 2014 but Williams is the first of the cast to be announced. Stay tuned for the rest of the cast.
I'm curious to see who will portray Carol Anne. And if the cast will be spooked by ghosts in real life. If you believe "E! True Hollywood Story," the original cast became haunted themselves, if not by ghosts, by death like O'Rourke's premature demise.
But here's the best part of the remake. Pultizer-prize winning playwright David Lindsay-Abaire ("Rabbit Hole") wrote the reboot, so at least we'll have a decent script. "Poltergeist" will be directed by Gil Kenan ("Monster House," "City of Ember") and production is set to begin this fall.