Before I start, here is a video you need to watch about 10 Best Travel Destinations in the Philippines - Mindanao
Video Credits: Best Places via Youtube
Every person has his or her interests, for instance, arts and crafts, cooking, fashion, games, movies, music or travel. People do the latter for a lot of reasons despite having limited time and budget. It helps them have a better perspective in life, achieve more happiness, reduce anxiety and stress levels in the body, and the list goes on. So travel whenever there is a chance and visit Mindanao.
Top 10 PlacesTo Visit in Mindanao
On your next vacation, consider the top 10 Places to visit in Mindanao.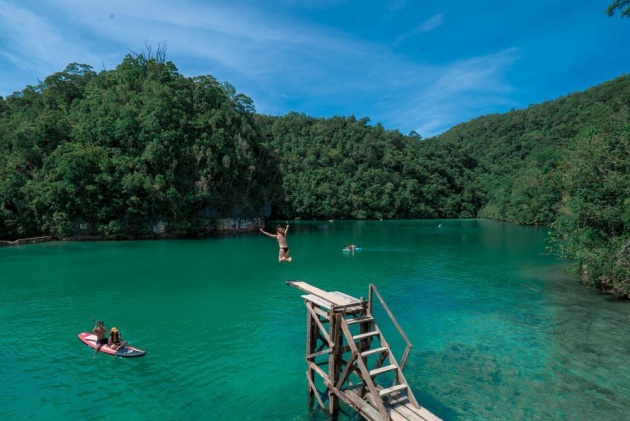 Image Credits: bemytravelmuse
Siargao is a surfer's paradise that attracts vacationers from all over the world. It is Philippine's surfing capital, and the waves are all year round. You can locate Siargao in the province of Surigao Del Norte. Some of the resorts in Siargao that are worth checking out are Bayud Boutique Resort, Buddha's Surf Resort, Harana Surf Resort, Kalinaw Resort Siargao, and Reef Beach Resort to name a few. Besides surfing, you can enjoy fresh seafood, do biking and island hopping, etc.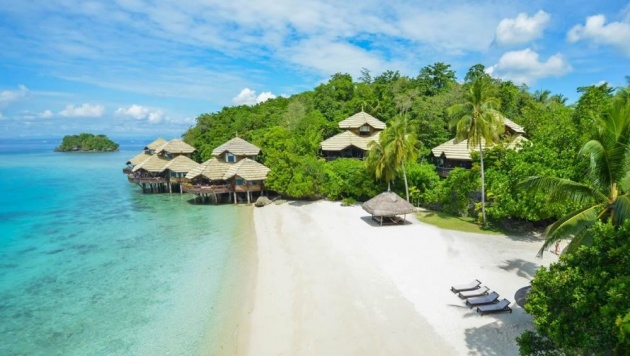 Image Credits: boylakwatsero
Ten minutes away from the city proper of Davao, there is an island you can visit called Samal Island. It is rich in white sand beaches, marine life, and rock formations. Join the guided tour if you want to unearth its hidden wonders like the caves, rivers, and waterfalls. They say there are at least 70 caves on the island, and there is one cave that is home to a million of fruit bats. If you want to stay overnight, you can stay at Bali Bali Beach Resort, La Vida Orchard Samal, Paradise Island Park or Beach Resort.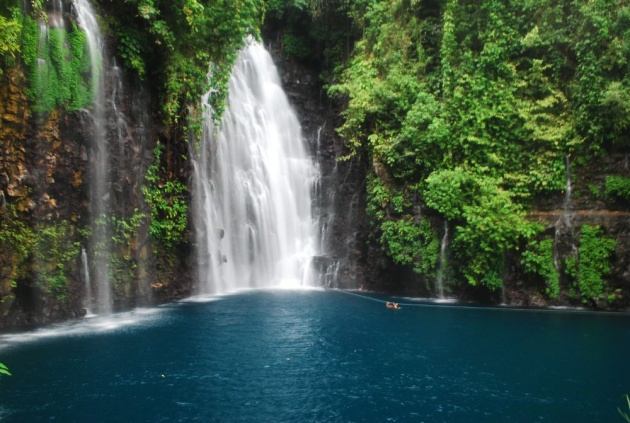 Image Credits: insights
If you are captivated with the beauty of a waterfall, you should visit Iligan City. Iligan City is located in Northern Mindanao. They say there are 24 waterfalls in the place, but the most popular is Maria Cristina Falls. It supplies the power in Iligan City and the neighboring provinces as well. Besides Maria Cristina Falls, you can visit Abaga Falls, Hindan Falls, Limunsudan Falls, and Tinago Falls among others. The latter is the most favorite of local and foreign travelers because of its enchanting waters.
Panampangan Island, Tawi Tawi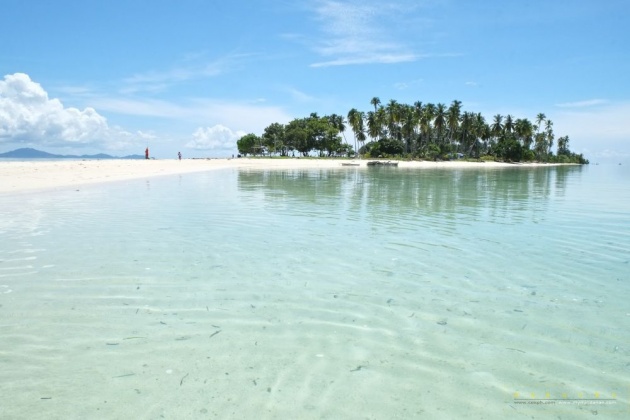 Image Credits: choosephilippines
When you travel to Tawi-Tawi, do not miss the chance of setting foot on the beautiful island of Panampangan, which is known to be the longest sandbar in the Philippines. According to some travelers who have been on this island, it is not easy to reach it. You have to hire a boat that comes with a hefty price tag, especially if you are going solo. But is a perfect getaway if you want to experience castaway feels.
Lake Sebu, South Cotabato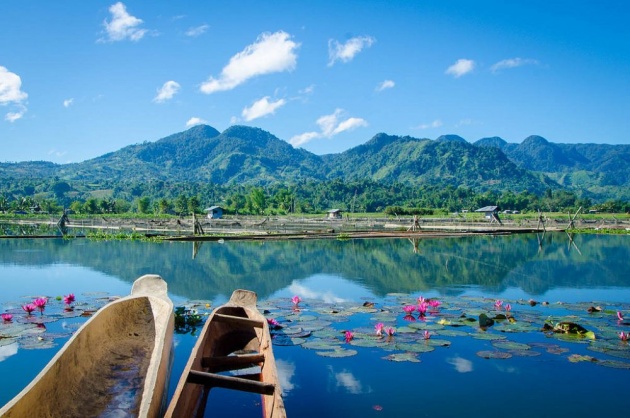 Image Credits: Flickr
Lake Sebu should be in your travel itinerary when you go to South Cotabato because it is known for its majestic lakes, springs, and waterfalls. Also, it is rich in culture and biodiversity. To go to Lake Sebu, take an airplane going to General Santos City. From there, you can take a bus bound for Marbel Terminal and take a van to Lake Sebu.
My message, especially to young people is to have courage to think differently, courage to invent, to travel the unexplored path, courage to discover the impossible and to conquer the problems and succeed. These are great qualities that they must work towards. This is my message to the young people."
Tinuy an Falls Bislig Surigao Del Sur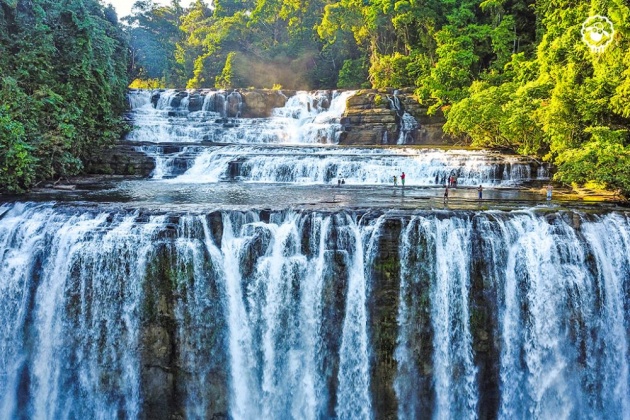 Image Credits: tupanggala
Tinuy-an Falls is a popular tourist destination in Surigao Del Sur. It is lauded as the Niagara Falls of the Philippines. To go there you have to ride a habal-habal and be ready for a bumpy ride. According to the locals in Surigao Del Sur, you have to wait for the rainbow to appear at the waterfalls between 9:00 AM to 11:00 AM. Besides swimming, you can do bamboo rafting, too.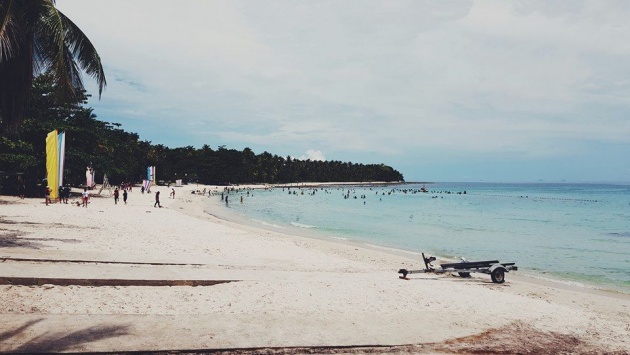 Image Credits: kentisnowhere
Enjoy a long stretch of white sand beach in Malamawi Island, Basilan. The beach is already developed so expect that there are cottages in the place. It is not crowded which is an advantage if you like to visit it one of these days.
Sohoton, Surigao Del Norte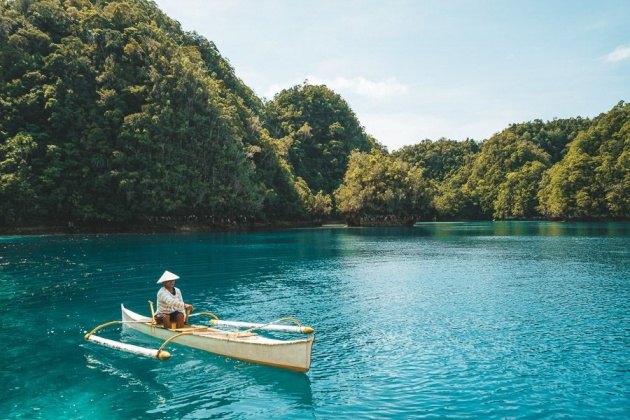 Image Credits: journeyera
To those who have been to Sohoton, they say that it is comparable to Coron or El Nido, Palawan. Based on the photos, yes it is. But for sure, each offers a unique experience. It has pristine turquoise waters that will make you leave astounded.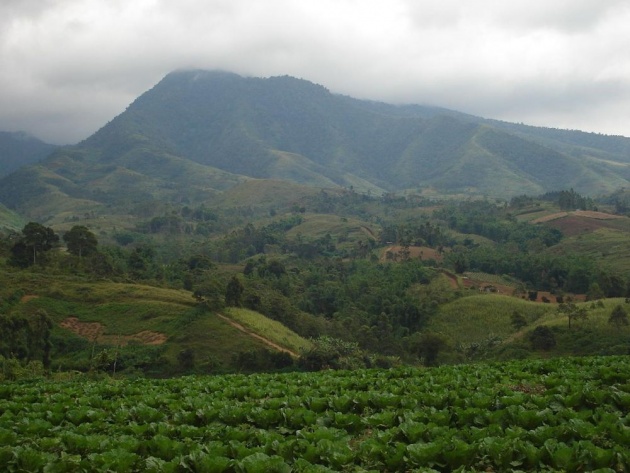 Image Credits: vigattintourism
Kitanglad Mountain Range is located in Bukidnon. It is the fourth highest mountain in the Philippines. Just a few reminders. You have to get a permit before you can enter the park's premises. And you have to do it 10 days prior to your actual date of visit. Make sure to follow the park's rules and be responsible. Do not leave your trash, do not pick flowers, do not vandal, etc.
Lake Holon Tboli, South Cotabato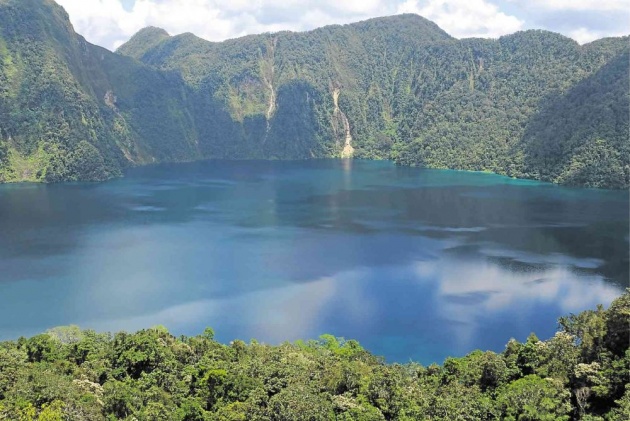 Image Credits: inquirer
You have to trek to reach Lake Holon. They say beginners can do it, however, for those who have been to this area said it is challenging. You can take either the Kule or Salacafe route, but the latter is easier which only takes 3 to 4 hours of hike. Wear an appropriate outfit and make sure to waterproof your bags so they are safe in case it rains during your visit.
Before I end, here is another video you need to check out on 5 Tourist Spots in Mindanao
Video Credits: Taro Yamada via Youtube
Final Thoughts
Mindanao is an island in the Philippines you should visit on your next vacation. There is so much to do and see in it. Besides this list, include Balut Island, Baras Bird Sanctuary, Cagayan De Oro for white water rafting experience, Dako Island, Kiokong White Rock Wall, Lapsay Lagoon and Mount Apo, too.
Thank you for reading! God bless us all!
Written by: freelancermariagrace for Bitlanders