Photo Credit: http://www.lamudi.com.ph
Hello everyone, here I am again for the second part of my blog entitled the 10 top richest Cities in the Philippines. I should have waited first for the result or rating of the first one but I am trying to create a blog as fast as possible so I will continue writing and submitting blogs even without knowing (yet) the areas that needs to be improved in order to get a good ratings. Anyhow, I hope you will enjoy the tour.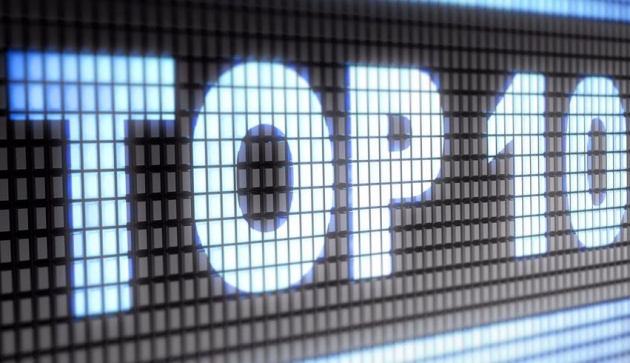 Photo Credit: https://www.vocaltips.net
Before going further, I would like to invite everyone to visit the Philippines if you have a chance, I can assure you that our country has a lot to offer to our foreign visitors and will surely treasure your stay.



Philippines is a Southeast Asian country in the Western Pacific, comprising more than 7,000 islands. Its capital, Manila, is famous for its waterfront promenade and centuries-old Chinatown, Binondo. Intramuros, a walled city in colonial times, is the heart of Old Manila. Its home to the baroque 17th-century San Agustin Church as well as Fort Santiago, a storied citadel and military prison. – Wikipedia




Photo Credit: http://thetopten.org/Cities.html
As of September 30, 2016, the Philippines has a total of 145 cities. These cities are classified as
Highly Urbanized

,

Independent Component Cities

, and

Components Cities

.

Now this blog talks about the top 10 richest Cities in the Philippines. They are identified as the leading Cities among the 145 Cities in the Philippines based on equity. Continue reading so you could learn about some important facts associated to each of those Cities.

Video Credit: seven10 via www.youtube.com

As mentioned in my previous blog, Makati City, considered as the financial center of the Philippines topped them all with an equity of 34,461 billion pesos or around 689 million US dollars. Followed by Quezon City, the site of many government offices and the largest City among the 16 Cities in the National Capital Region and the third is Pasig City, with an equity of 20,036 billion pesos. Click here if you want to read my previous blog.

And now on to the fourth richest City and the capital of the Philippines, Manila City.
Photo Credit: http://www.lamudi.com.ph
Top 4: MANILA CITY (PHP 13,131 billion equity)
Manila is the fourth richest City in the Philippines and like the previous 3 Cities, it is also located in Luzon. Manila is one of the oldest city in the country and is considered as the major center of commerce, banking and finance as well as transportation, tourism and real estate.
Manila is next to Quezon City as the most populated city in the Philippines, with a total population of 1,780,148 as of 2015. It was considered as the most densely populated city in the world because of its small land area with around 42,857 people per square kilometre. One interesting information about Manila is that its current Mayor is Mayor Joseph Estrada, a former actor and the previous 13th Philippine president who was ousted from his seat due to plunder of stealing 80 million dollars from the government but although sentenced to a life imprisonment, she was granted pardon by then former President Gloria Macapagal Arroyo.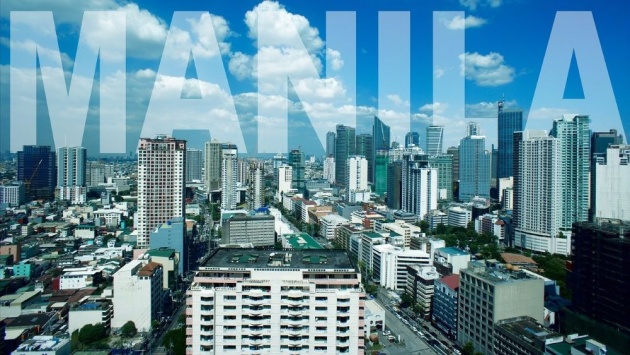 Photo Credit: Google Photo via www.youtube.com



Manila held the title country's most competitive city in 2015, and since then has been making it to the top 3, assuring that the city is consistently one of the best place to live in and do business. Lars Wittig, the country manager of Regus Philippines, hailed Manila as the third best city in the country to launch a start-up business. - Wikipedia



Some important facts about Manila City:
❶ Manila is a major publishing center in the Philippines – The leading newspapers that has headquarters in Manila includes Manila Bulletin, The Manila Times, The Philippine Star, and Manila Standard Today.
❷ The oldest and one of the largest Chinatown in the world is located in Manila and is called Binondo.
❸ Manila serves as the headquarters of the Central Bank of the Philippines which is located along Roxas Boulevard. – This include Land Bank.
❹ Rizal Park is located in Manila, also known as Luneta Park, is the national park and the largest urban park in Asia.



Manila welcomes over 1 million tourists each year. Major destinations include the historic Walled City of Intramuros, the Cultural Center of the Philippines Complex,[note 1] Manila Ocean Park, Binondo (Chinatown), Ermita, Malate, Manila Zoo, the National Museum Complex and Rizal Park. The Walled City of Intramuros and Rizal Park were designated as flagship destination and as a tourism enterprise zone in the Tourism Act of 2009. - Wikipedia



Top 5: ZAMBOANGA CITY (PHP 10,464 billion equity)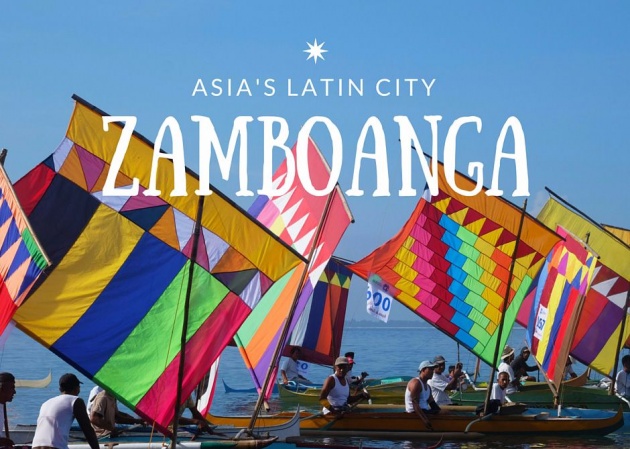 Photo Credit: http://www.filcatholic.org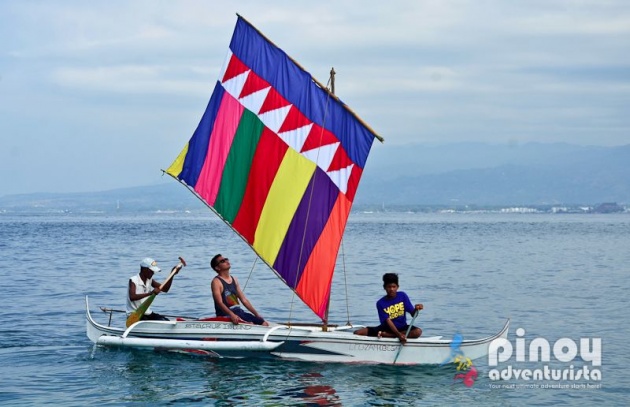 Photo Credit: http://www.pinoyadventurista.com
The first city in Mindanao that made it to the top 10 richest cities in the Philippines for 2017 is none other than the city of flowers and is also known as Asia's Latin City , Zamboanga City.
Zamboanga City has been variably called the 'Convention Capital of the Country' or the 'Sardines Capital, since 70 percent of all sardines sold and consumed in the country came from this city.
Zamboanga is the 6th most populous and the third largest city by land area in the Philippines.
Now I remember, my first ever employment right after graduation in college transpired in this place. I was 20 then when I was hired and assigned in one of the Mercury Drug branches in Zamboanga City specifically the ZC Veteran's branch.
Zamboanga City is the southernmost part of Zamboanga Peninsula. It is amazing to note that ZC is nearer to Malaysia and Indonesia than it is to Manila.
Some amazing facts and best places to go in Zamboanga City:
Pasonanca Park – it is a natural park labelled as the little Baguio of Zamboanga City. What I remember in this place is the beautiful tree house.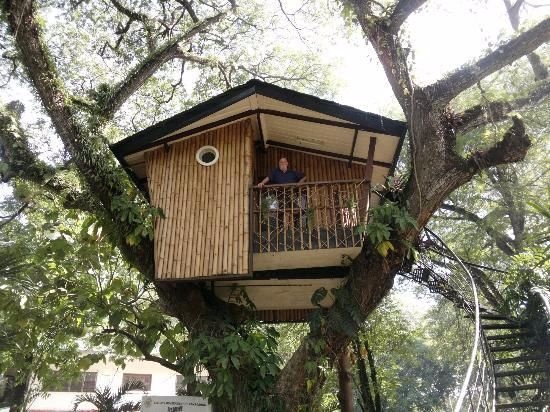 Photo Credit: www.tripadvisor.com
Pink sand beach of Santa Cruz Island – although I was not able to visit this place but I recommend it to be in your list if you have a chance to visit Zamboanga. This pink sand beach is definitely one of only few in the world, I know another Pink sand in Australia and in Greece.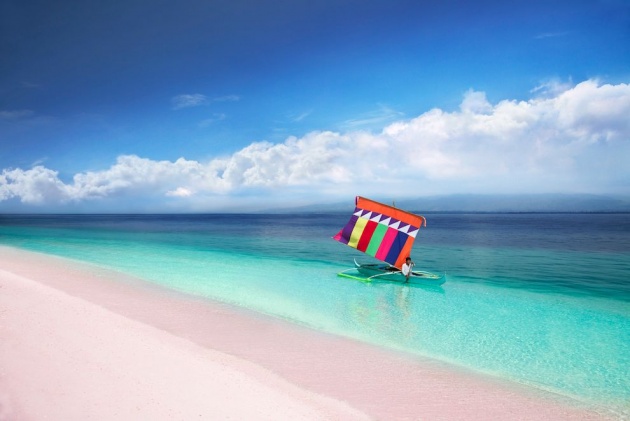 Photo Credit: https://outoftownblog.com
Fort Pilar the city's symbol of its cultural heritage, is a 17th-century military defense fortress built by the Spanish colonial government in Zamboanga City, Philippines. It is also the major landmark of the city.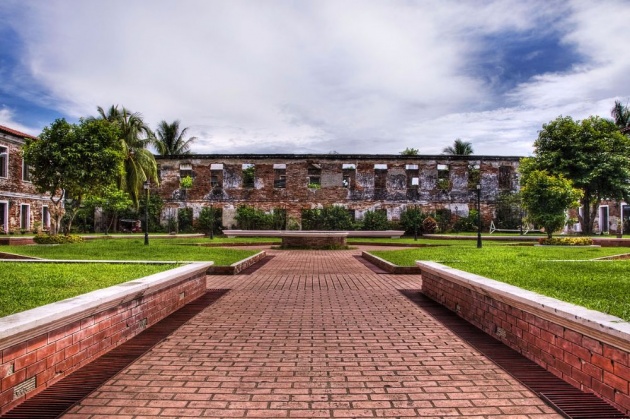 Photo Credit: https://en.wikipedia.org
Finally, if you get the chance to visit this magnificent place, you may do it during the Zamboanga Hermosa Festival wherein you will surely be amazed with the city being vibrant and colourful. Check the video below to have a glimpse of this wonderful and colorful festival.
Video Credit: Zamboanga City Official via www.youtube.com
Got to end till here and see you in my next blog!
How often do you travel? From the information you got from this blog will you spend time in the Philippines? You may participate in the Querlo survey chat below for more info about travel.
By: TRB - A father of 5, an Overseas Filipino Worker and willing to be part of the worldwide campaign against poverty, climate change, and inequality.