1. Biltmore Estate.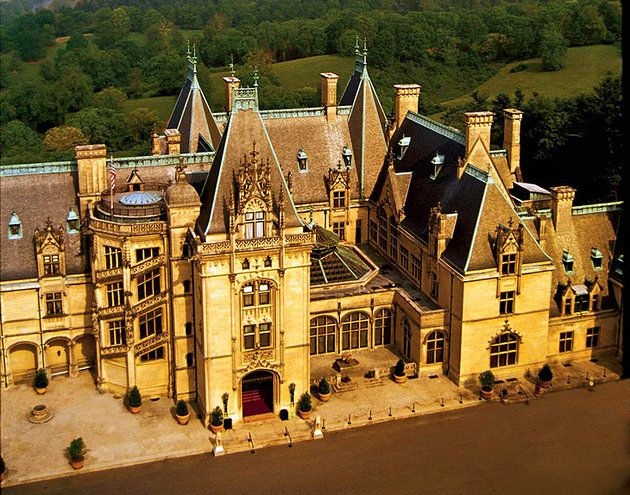 (IMAGE SOURCE: GOOGLE)
Sitting at the center of 8,000 Acre is the Biltmore Estate. The mansion has 250 rooms with impressive artwork, antiques and architecture. Known as the Vanderbelt Mansion, it is the largest private home in the United States. Visitors can also check out the gardens and River Bend Farm.
--Aerial View of Biltmore Estate: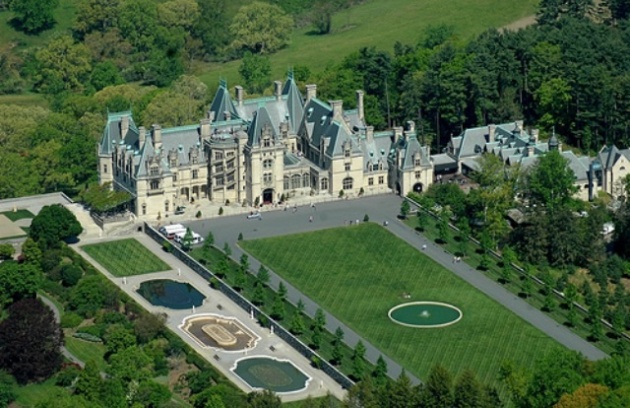 (IMAGE SOURCE: GOOGLE)
---The Mansion has a few hidden rooms or Dens, which are beautifully decorated and really gives the Royal feeling when inside. Below is a Picture from Inside one of the Hidden Rooms at the Biltmore Mansion: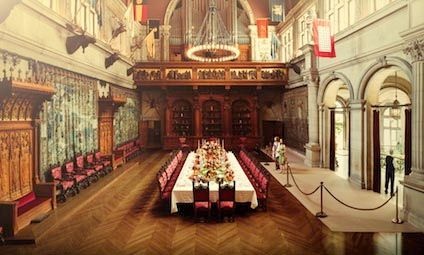 (IMAGE SOURCE: GOOGLE)
---More pictures from inside the Biltmore Mansion: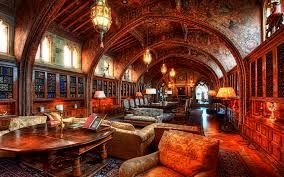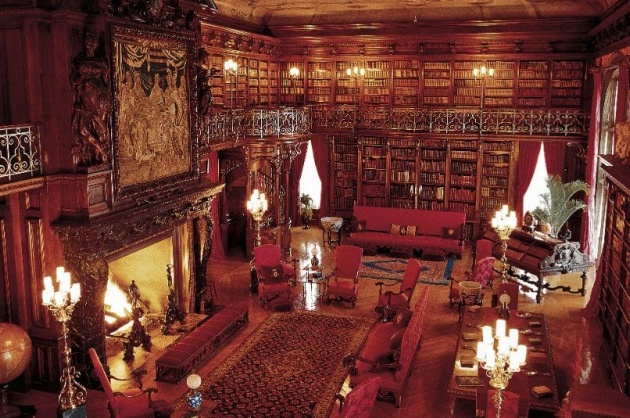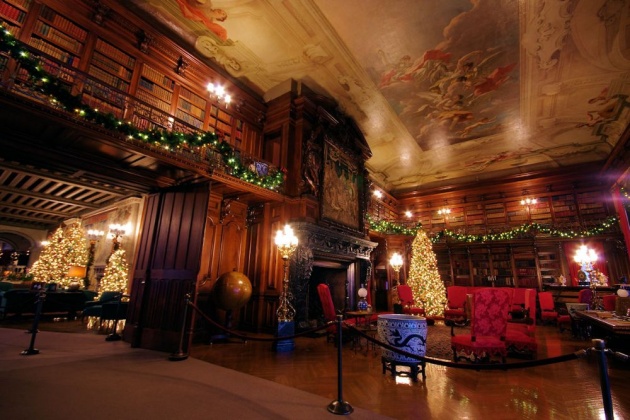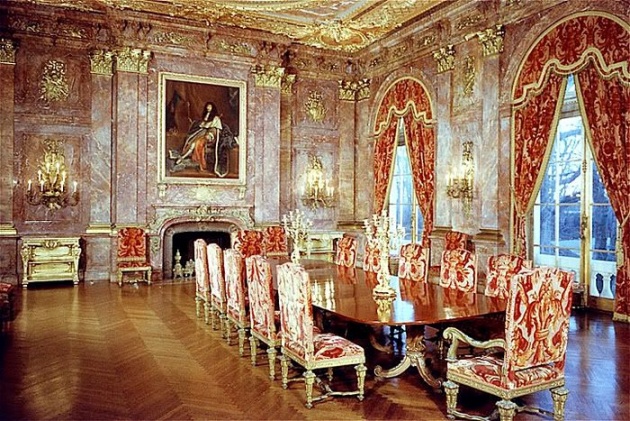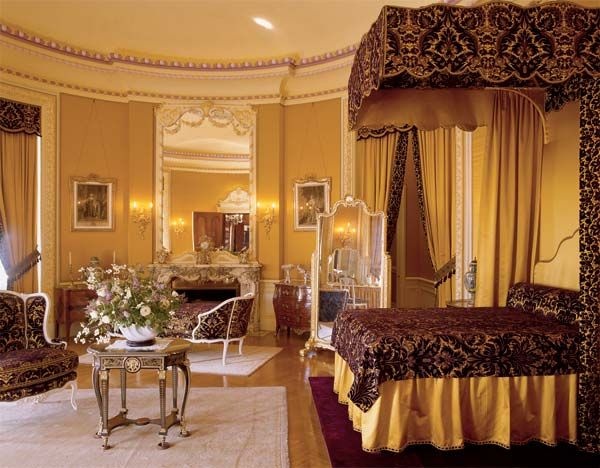 (Above IMAGES SOURCE: GOOGLE)
---Spring Time is also a fascinating time to visit the Mansion. The Gardens at the Biltmore Estate boast all sorts of colors in the spring time, one can see the vast variety of flowers and shrubs in Mansion's Garden. There are 2.5 miles of walking path in the manicured Gardens, visitors can also stroll through the French Broad River, through the lush green Forests or the open meadows of Deer Park. Below are a couple pictures (IMAGE SOURCE: GOOGLE):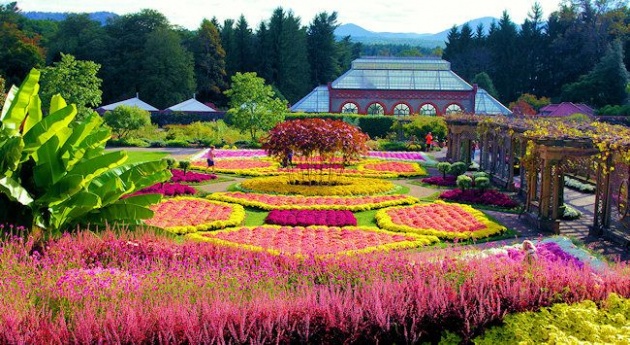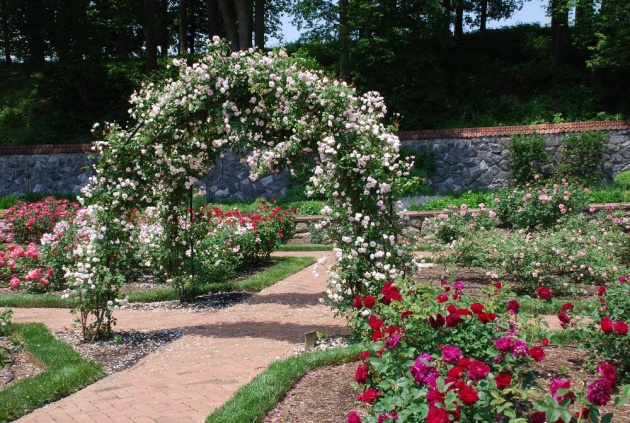 2. Linville Falls, NC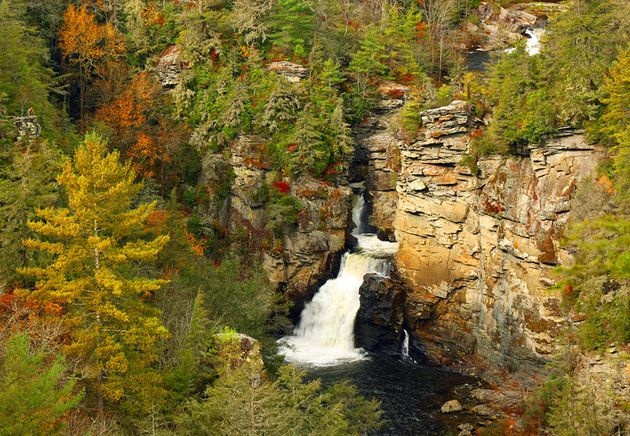 Ahhhhh the high country. The LinvilleGorge is located int he Pisgah National Forest, surrounded by 11,786 Acres of wilderness the Linville river enters the gorge at a magnificient 90 ft and its a sight to behold. Also known as the "Grand Canyon of the East", the Linville Gorge is one of the deepest and scenic gorges on the Eastern U.S. The Linville Gorge is free for the public making it an ideal spot to visit. Summer time is also ideal for campers
3. Grandfather Mountain.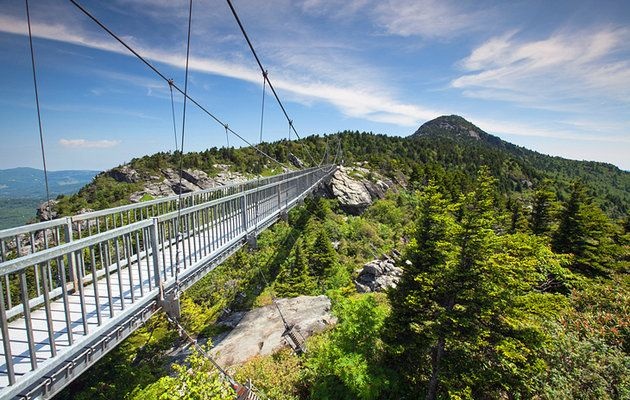 Located in the North Carolina State Park, this mountain is a non-profit attraction, and it is near Linville, North Carolina. It is on the eastern side of the Blue Ridge Mountains of the Appalachian Mountain range. Its height is 5,946 Feet. The area features the "Grandfather Mountain Highland Games", an event every year to celebrate the Scottish ancestry of many of the early pioneers who settled around the mountain. The event holds scottish music and games and its been call "the best" event due the spectacular highland settings. Near the Linville Peak and museum is the "Mile High Swinging Bridge". This bridge offers a 360 view of the surrounding and on a clear day it can offer a view of upto 100 miles, making it skyline of the city of charlotte, NC visible.