It was not by any means a great year for fantasy films or for films in general for that matter but there are a few films that stood out just a bit, and I am only talking here about major blockbuster movies not independent ones because that is a different market, so here are my picks.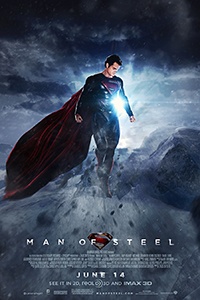 5.Man of Steel: Zack Snyder's epic reboot of one of the most loved comic book characters of all time came under a lot of criticism when it was first released and rightfully so, there was something missing in the movie you felt that there was no life in the story, in my opinion it was too bleak for a Superman movie. But with that being said the movie still had a lot to offer with great visuals and a strong cast and some way over the top action scenes. Yes this movie has its faults but it also showed some potential for future Superman movies, showing that the Man of Steel still has much to offer on the big screen.
Rating: 6/10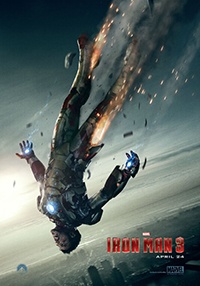 4.Iron Man 3: The Iron Man franchise is not by any means one of my favorites, the first two movies had major problems with the story and the casting but they were fun movies, movies you can watch on TV when your bored and don't want to think.
The third and maybe the final installment of this series was not better by a mile or anything but overall it was better, I think the main reason for it being a little better is the change in the directorial position in the form of Lethal Weapon writer Shane Black (who can hate Lethal Weapon ?). He does a fine job with the story although it did had some things that did bother me and some cheesy scenes like the final scene but overall it was good, and off course in my opinion non of the Iron Man movies would have been successful if it weren't for Robert Doweny JR.
Rating: 6.5/10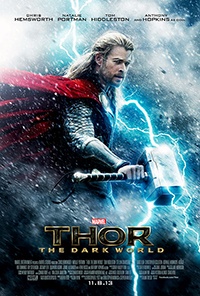 3.Thor: The Dark World: I am not a fan of the THOR comic books at all but I really liked the first movie, the casting was good, nice story, very nice visuals and some good action scenes, it was just fun.
Now this second installment is even better because the characters have developed especially Loki and also the introduction of the Malekith the main villain was very good. Director Alan Taylor (Game of Thrones) does a fine job with the story telling and also with the developing of the story and the characters, again its just a really fun movie to watch.
Rating: 7/10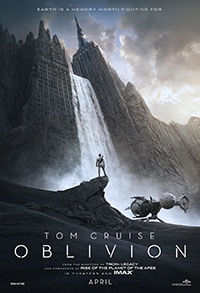 2.Oblivion: This movie was a complete surprise for me because when I first saw the trailer I wasn't that interested to go see it but at the same time I loved Tron Legacy which was directed by the same man who directed this movie Joseph Kosinski. This being only his second movie, Kosinski dives into the sci-fi genre again with this movie that will keep you guessing till the very last minute, with an intriguing plot that yes may have some problem with the pacing of the storytelling but at the end of the movie you will feel satisfied with the answer that the film provides, add to that stunning visuals, a great performance by Tom Cruise, and a killer sound track and you got yourself one very good movie.
Rating: 8/10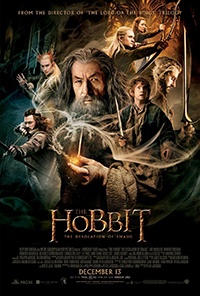 1.The Hobbit: The Desolation of Smaug: The second part in Peter Jackson's adaptation of The Hobbit novel is fast, visually stunning, and filled with great action sequences that stick with you long after the movie is finished.
This movie is far better than its predecessor in terms of story, pacing, and action. Having said that I think that the final part of this trilogy will also deliver, also this movie has one of the best endings I have seen in a while, well done.
Rating: 8.5/10
Honorable Mentions: Pacific Rim, The Wolverine.