Video Credits: yuxuan zhao via You Tube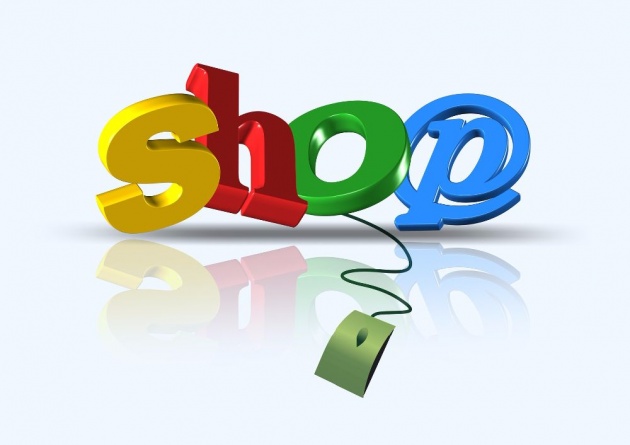 Image Credits: geralt via Pixabay
Do you buy anything online?
A typical Filipino loves shopping. This is one reason why people flock to the malls, especially during weekends and holidays. As of this time, malls are sprouting like mushrooms in our small city. We have the Gaisano Mall, Ayala Mall, Yashano Mall, LCC, etc. The construction of the new SM ShoeMart which is said to be the biggest SM Mall in the Bicol Region is currently ongoing.
But there are some who prefer to buy things online. Aside from the fact that it is more convenient, you can also go shopping even when you are so busy. You don't need to go to the malls just to buy the things that you need. You don't have to go to booking offices in order to book a flight or a hotel accommodation. Everything can be done online.
In the Philippines, online shops are gaining popularity over Filipino consumers. You can find gadgets, apparels, shoes, bags, accessories, watches, school supplies, etc. I also read about online groceries which cater in some parts of the country. Unfortunately, we don't have this in our place as of yet. So if you are thinking of what online business to pursue, this one is still open.
MasterCard's study found that Filipinos turn to the Internet to purchase the following: Airline tickets (38.4 percent), home appliances and electronic products (35.1 percent), clothing and accessories (31 percent), hotels (29.9 percent) and computer software (29.4 percent).

Meanwhile, sites of apps stores (50.1 percent), music downloads (42.6 percent) and home appliances/electronic products (38.2 percent) draw the most web traffic, the study also showed.
Source: Inquirer.net
Here is the breakdown of where people spend their money online based on a recent study.
Image Credits: Mastercard via Inquirer.net
Most online shops offer several payment methods, like PayPal, Mastercard, Visa, AMEX, or even Cash on Delivery (COD). Some are even accepting Bitcoins as a form of payments. Coins.ph, a popular Bitcoin wallet in the Philippines has also partnered with several online merchants. Shopping is so convenient that you can do it anywhere using any gadget that you may have.
For someone like me who receive online payment through PayPal, I would want to find a store where I could use it in case I need to buy something. For those who do not know yet, Bitlanders pays through PayPal and Payza. You may check the rewards page for more details.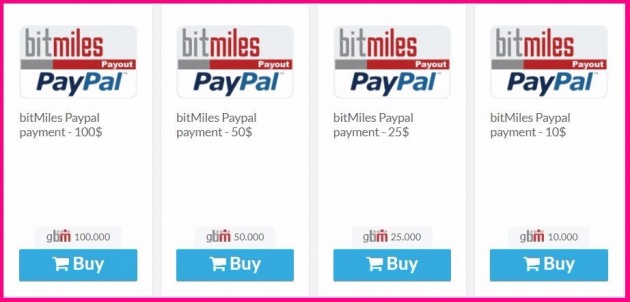 Image Credits: Bitlanders
Christmas season is about to come. We will be busy shopping for gifts for our friends and loved ones. Shopping this early could help save time and avoid the Christmas shopping rush. Online shopping is a good alternative for those who prefer not to visit the malls.
To help those who are yet to decide from which online store or merchants to buy goods and services, here is a list of online stores that accepts payments through PayPal.
Image Credits: Cebu Pacificair.com
Cebu Pacific Air (PSE: CEB) entered the aviation industry on March 1996 and pioneered the "low fare, great value" strategy. We have since then flown over 150 million passengers and counting.

CEB is the largest carrier in the Philippine air transportation industry, offering low-cost services to more destinations and routes with higher flight frequency within the Philippines than any other airline. CEB currently offers flights to 37 Philippine and 26 international destinations, spanning Asia, Australia, the Middle East, and USA.

CEB operates a 61 -strong fleet of 47 Airbus (3 A319, 36 A320 and 8 A330) and 14 ATR (8 ATR 72-500 and 6 ATR 72-600) aircraft, one of the most modern aircraft fleets in the world. Between 2017 and 2022, Cebu Pacific will take delivery of 7 Airbus A321ceo, 32 Airbus A321neo, and 10 ATR 72-600 aircraft orders. It began long-haul services in the 3rd quarter of 2013.
Source: Cebu Pacificair.com
Product/Services Offered: air carrier
Methods of Payment: PayPal, Visa, Mastercard, Amex, Bancnet, and AliPay. They also accept over-the-counter cash payments.
From time to time, I am being required to attend to training and seminars in other places by our office. I prefer online booking rather than going to booking office because I find it more convenient considering that I have a very busy schedule. Some of my officemates would usually use their credit cards for online booking while I use my PayPal account. I personally do not entertain the use of credit card for some reason. Since I am working online and I receive most of my earnings via PayPal, I prefer using it for some online purchase and for booking my flights. I find this process easy and convenient. So much so, I don't have to worry about having a debt of any kind.
Here is the receipt of a PayPal Payment I made through PayPal: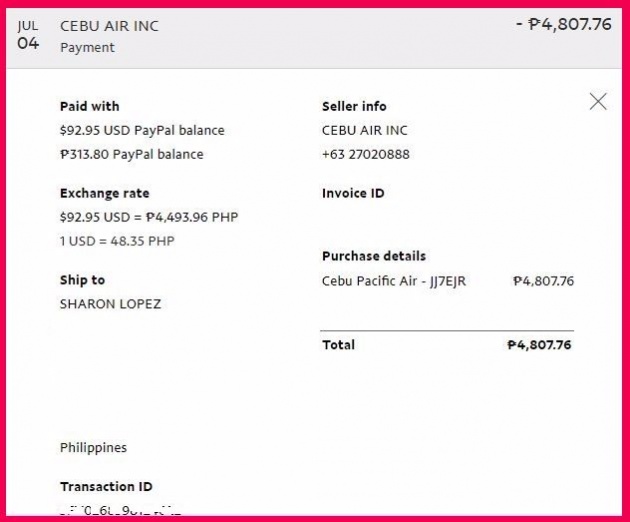 Image Credits: Ebayinc.com
eBay is the world's ninth-largest internet company by revenue.
eBay Inc. is a multinational e-commerce corporation, facilitating online consumer-to-consumer and business-to-consumer sales. It is headquartered in San Jose, California. eBay was founded by Pierre Omidyar in 1995, and became a notable success story of the dot-com bubble. Today it is a multibillion-dollar business with operations in about 30 countries including the Philippines. (Wikipedia.org)
This online store offers a wide variety of products including electronic gadgets, cars, fashion, collectibles. jewelry, cameras, and watches. They also have toys, home appliances, beauty products and much more. They are also offering great deals and discounts from time to time.
Payment method: PayPal, PayPal Credit, Credit Cards, Cash-on-Delivery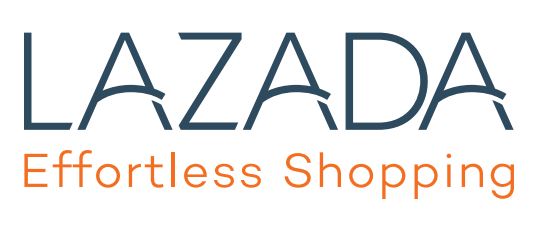 Lazada.com.ph is part of Lazada Group which operates Southeast Asia's number one online shopping and selling destination in Indonesia, Malaysia, Philippines, Singapore, Thailand, and Vietnam. Pioneering eCommerce in the region, Lazada provides customers with an effortless shopping experience and retailers with simple and direct access to the largest customer base in Southeast Asia.(Lazada.com)
This is one of my colleagues' favorite online shop. Two of the reasons is that they can pay on a Cash-on-Delivery basis and the great offers that they can get most of the time. Almost every day, there is an item being delivered to our office coming from Lazada. I remember, the costumes we used during our SportsFest was purchased from Lazada. The site is accessible using any gadget and the transaction is so fast that we really enjoy buying from this online shop.
Owned by: Alibaba Group
Service: Online Shopping
Methods of Payment: Cash On Delivery, Credit/ Debit Card (Mastercard, Visa, AMEX and JCB), BDO Installment, Philippine-Paypal accounts, Alipay
Zalora is an online fashion store founded by Rocket Internet that offers a great selection of men and women apparels. What caught my attention is the Php 300 discount voucher that is given when a customer subscribes to their newsletter.
The first thing you will notice when you visit their site is the Big discount that they offer on their products. They also sell Featured Brands such as Mango, Adidas, Nike, Topman, Superdry, Topshop, CLN Casio Hollister and many others. Looking into this, we can say that their products are top of the line.
The site is gaining positive reviews and there were several customers who said they are really impressed by the service and the quality of the products that the site is offering.
Service: Online Shopping
Methods of Payment: Cash on Delivery (COD), E - Gift Card or Wallet Credit, Credit Card / Debit Card, Paypal
Image Credits: Goods.ph
Goods.PH is one of the fastest growing online stores in the Philippines and confidently provides the best shopping experience! It commits to its promise of providing convenient, affordable prices and secured transaction.
The site offers a variety of products that we can choose from. High-quality brands of Tablets, Fashion, Electronic Gadgets, Beauty products and a lot more. Appliance and other home and living products are also available.
Service: Online Shopping
Methods of Payment: Visa, Mastercard, JCB, PayPal, Bancnet, BDO, COD, GLEX
So, if you are planning to spend your online earnings from PayPal, you can shop online, book your flights or accommodations. Here is video guide that you can use when you decide to book your flight online through Cebu Pacific.
(Disclaimer: Video is for information purposes only and the author does not receive any remuneration for sharing this video.)
Video Credits: Cebu Pacific Air via YouTube
Let's go for a worry-free shopping! Let's shop online!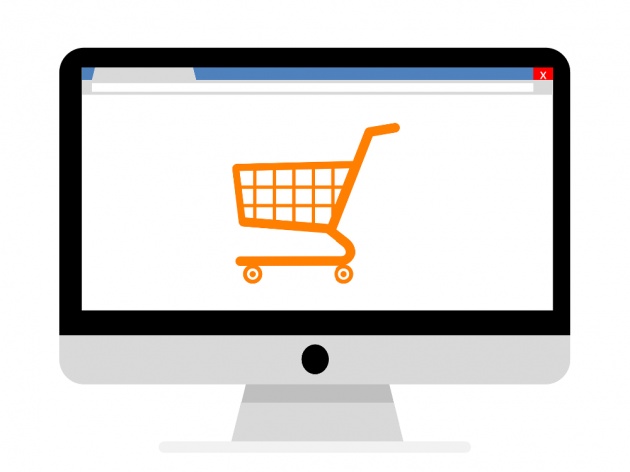 Image Credits: Tumiso via Pixabay
Thank you for reading.
Please visit my blog for more articles. Have a great day my friends!
Sharon Lopez is a graduate of Bachelor of Science in Commerce Major in Banking and Finance and currently working in the government handling programs on Business Friendly and Competetive LGUs.
You may visit me on Facebook.
*******************************************************************************************************************************
Disclaimer: The views and opinions expressed in this blog post are that of the author and does not in any way represent the agency or department she currently belongs.