Although top recommended author Robert Greene was popularized by his ruthless cunning which in he learned from working under Hollywood entrepreneurs, Greene often had a deeper message. I found the central theme in his book mastery to be one of self empowerment, a sense that all things are possible under the condition's of hard work and persistence.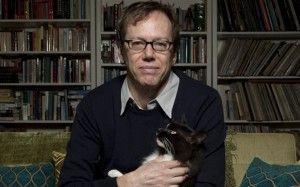 Greene attended University of California, Berkeley before finishing his degree at the University of Wisconsin-Madison with a B.A. in classical studies.
His first book is likely to remain his most influential. The 48 Laws of Power has sold 1.2 million copies in the United States alone.
When we often read things we often have difficulties interpreting the information without good examples. Now what Greene has done is pair his "rules" dealing with power and strategy and pair them with historical examples ( great news for the history nerds like myself!).
The historical pieces range from every and any point in Human history including the King Leonidas and a small force of men fighting the Persians at Thermopylae in 480 B.C, to the major threats from the "Cold War" epidemic that nearly brought life as we know it to a abrupt halt.
I often found myself wanting more after reading "The Art Of War" by Sun Tzu, I found Robert's 48 Laws Of Power and 33 Strategies Of War to be just the thing I needed to fill that vocation. So If you feel you need another jolt of energy to help increase your drive in the strategic side of your business or maybe your just a history buff like myself Robert Greene is the perfect fit.
"If you are unsure of a course of action, do not attempt it. Your doubts and hesitations will infect your execution. Timidity is dangerous: Better to enter with boldness. Any mistakes you commit through audacity are easily corrected with more audacity. Everyone admires the bold; no one honors the timid."
― Robert Greene, The 48 Laws of Power
For those of you looking to sharpen you business sense, Greene's 48 laws and 33 strategies will help hone your business sense and give you a look into the minds of some of the works most ruthless CEO's and entrepreneurs.
Greene has been quoted to saying "These laws … people might say, 'Oh they're wicked', but they're practiced day in and day out by businesspeople. You're always trying to get rid of your competition and it can be pretty bloodthirsty, and that's just the reality." After reviews expressing the controversial subject manner of his books.
Cheers!
Nicholas