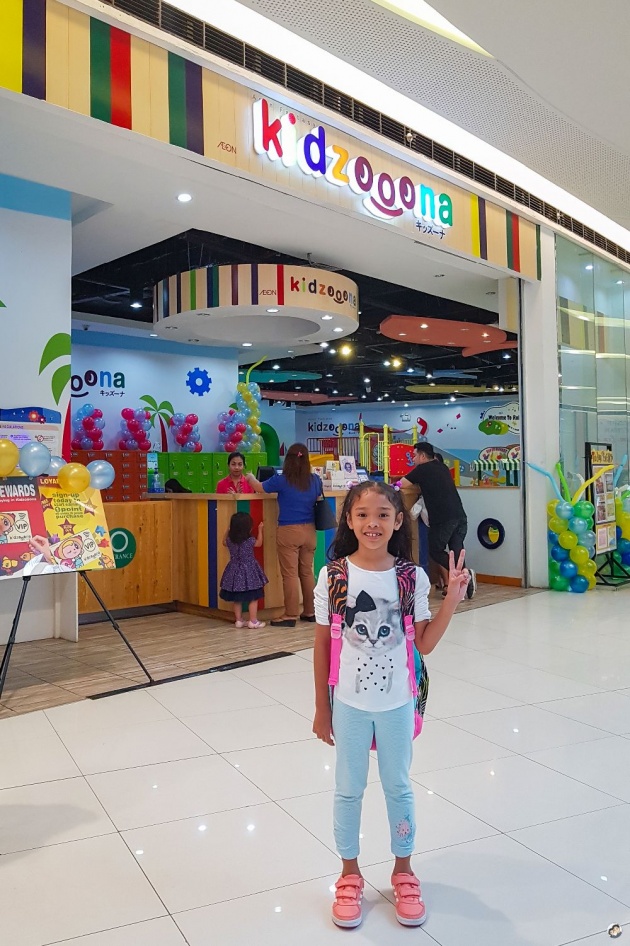 Image credits: Jean Beltran via bitLanders
The world's technology has been fast phasing, it created an era which has eyes that yearns to find the bright monitor screens, that listens through ear pods and headphones, with hands that hold and clicks on a mouse and lives which considers electricity and wifi connection as needs.
Our world has changed, even in the lives of children. While in my age two decades ago, as kids, we would be already entertained by merely playing by ourselves in the beach shore or perhaps in the dried rice fields behind our houses, now, it is totally different.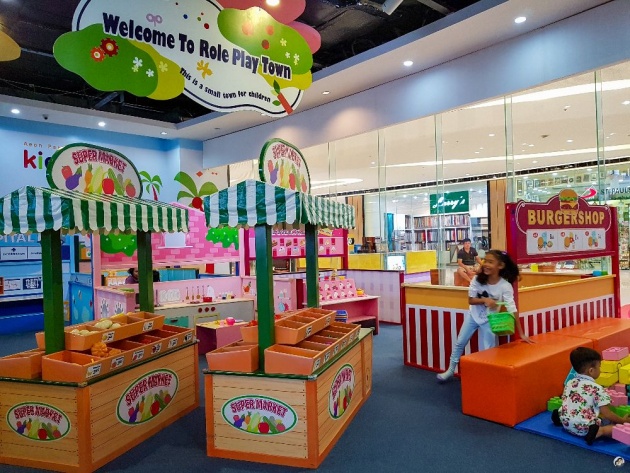 Image credits: Jean Beltran via bitLanders
I, for one, isn't anymore seeing kids do the same things we did back then, kids way of playing has also evolved into a different perspective, one of which requires payment and registration. Why am I talking about this? Well, just recently, my niece and nephew who are now based in the United Arab Emirates arrived for vacation and one of the things they wanted to do was play at a playground made of plastics and imitations! Let me share with you the world of Kidzooona.
Video credits: Jean Beltran via bitLanders
What is Kidzooona?
Kidzooona is a unique edutainment center for children. - aeonfantasy.com.ph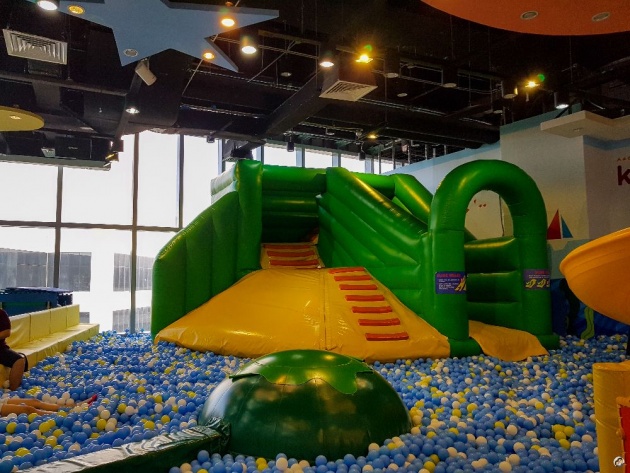 Image credits: Jean Beltran via bitLanders
An indoor playground to provide an alternative entertaining environment which is suitable for kids. It aims to provide a family, fun and safety place which can nurture the educational aspect as well as providing a fun-filled environment.
Currently, there are 800 outlets within Asia, the company which made this concept into a reality is Aeon Fantasy Group. It is Japan-based which had specialized in entertainment facilities within shopping centers. It was in 2014 when it opened its first branch in the country at Robinsons Galleria mall in Ortigas, Quezon City of which had started its 44 branches, one of them is that in SM Seaside Cebu.
Experiencing Kidzooona with Niece and Nephew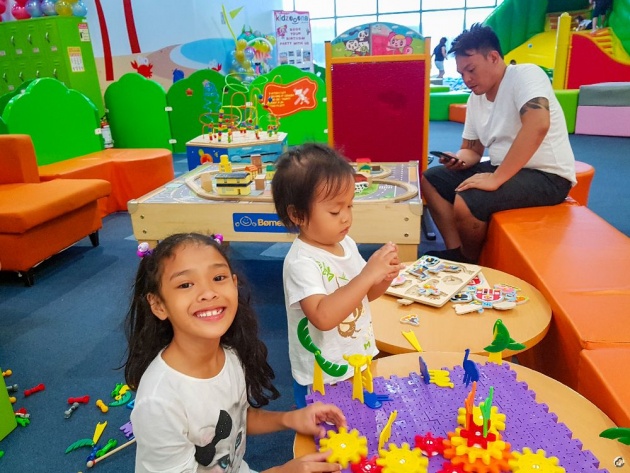 Image credits: Jean Beltran via bitLanders
At Kidzooona, socks are required both for the child and the guardian. The guardians have to fill up the form, pay for the fees and any valuables have to be brought inside, bags and shoes can be left at the lockers, there were several lockers lined up at the entrance area.
An hour of playing costs Php 200, two hours is Php 300 and 3 hours is at Php 400, I find it really expensive but, of course, I have to treat my niece and nephew!
Last week, I promised my niece that I'll bring her to Cebu and let her play at Kidzooona in which she was very excited about. She even bragged about it to her parents and grandparents too. When we met this week prior to coming to Cebu, she excitedly told me that she had watched videos on YouTube regarding the park and she was already looking forward to the games she can play with while in there.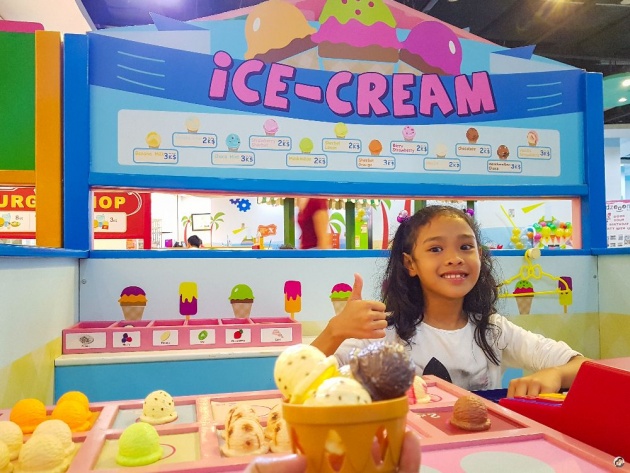 Image credits: Jean Beltran via bitLanders
I was totally stunned when she told me she already knew what to go to because of what she watched on YouTube, she is a huge fan of Kaycee and Rachel's YouTube channel, they went to the same playground and they enjoyed it so she was also excited to try it herself!
My niece is already eight and she is an energetic lady, she loves climbing, jumping, and sliding but when we arrived, she went directly to these parts of the playground. I also tried the slides myself, the materials used here are really sturdy. They got several sections for certain plays, like a mini supermarket where it displays a stall with sections for different fruits and vegetables.
There was also a sand section separated by walls because this area gets a little messy. Kids can play with sand castles, make their own version of it and then destroy it afterward.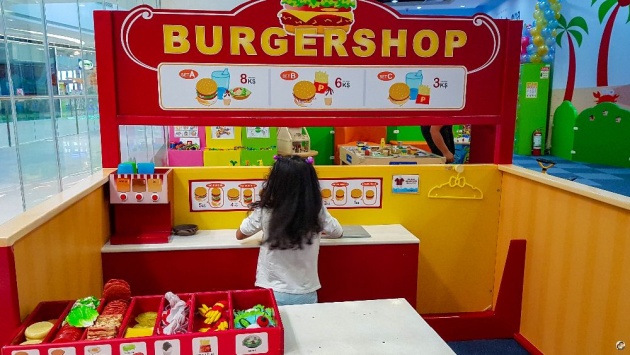 Image credits: Jean Beltran via bitLanders
Next to it was a puzzle area, there were soft lego-type toys, there's also a wooden train table, two wooden doll houses then next to it are a variety of shops, there was some for sweets called Patisserie, a shop for making burgers, for ice cold treats, there's even one for Japanese sushi stall, a pizza house and one hospital! My niece and I went playing at all of these stalls and she definitely enjoyed it! Some other kids even joined us too!
What Do I love About Kidzooona?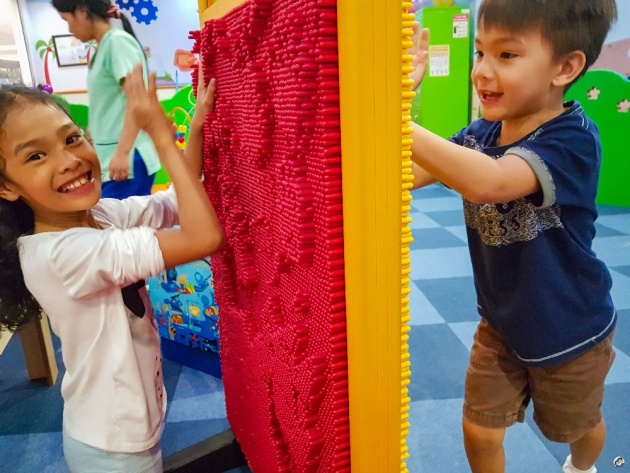 Image credits: Jean Beltran via bitLanders
Well, for an adult's perspective, this colorful playground looked smaller than what I had expected but I know for sure that for a child like my niece and nephew, it's as huge as the entire world.
I can definitely tell my niece loved it, she even was sad when our two-hour time ended as well as my nephew who cried a lot, even attempted to run inside again. So, for me, I love that they got certain sections for different ages, like for smaller children like my nephew who's two years old, he was able to play with the puzzles and colored lego-type toys as well as slides but with our assistance.
Video credits: Jean Beltran via bitLanders
As for bigger children, they sure can run and jump around while I just supervise her. I like the slides because I tried it and I didn't expect it to be fun! But I only tried it once though. My niece, however, had gone up and down numerous times.
What I Dislike About Kidzooona?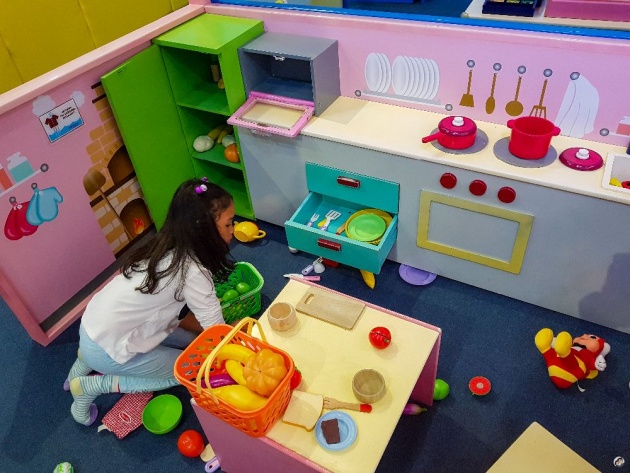 Image credits: Jean Beltran via bitLanders
If I should rate this playground, perhaps that would be 3 out of five because the toys are all around the area. The staff workers didn't even bother to check on the toys and return them to the right sections. I saw two staffs just practicing their dance steps at the corner, the staffs at the front desk were not very accommodating too, I sensed it from the time I inquired, their looks tell that they are not very happy with their jobs.
Also, the facilities like the slides, the train tables looked like old and overused, considering that SM Seaside is still a few years old, I didn't expect that this branch has their toys already overused, some even looked unmaintained.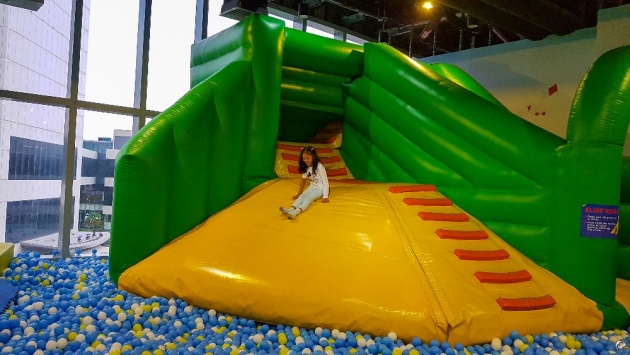 Image credits: Jean Beltran via bitLanders
I also would like to comment about their playground balls, they were made of plastics and I don't know if the kids felt anything but while I was walking around the slides area with the white and blue plastic balls all over my feet, I could sense a little pain when I walk around, each time these plastic balls get in contact with my feet. My brother had the same feedback so I am pretty sure the balls aren't very friendly for this.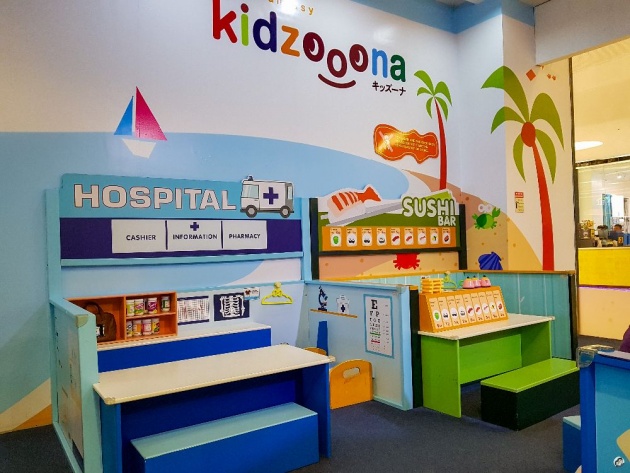 Image credits: Jean Beltran via bitLanders
While playing with my niece at each mini-cafe, I noticed a section which has a hanger and a note that they wash their uniforms every day. But there was no uniform at all, on all the stall so it seems like somebody was not doing their job well.
Overall, for the kids, it doesn't really matter if there were missing items or misplaced ones, the fact that they had enjoyed means more than being content about the place. Afterall, the place isn't for me, it is for kids.
______________________________________________________________________________________________
This blog entry was written and published by Jean Beltran-Figues for bitlanders.com.
Join me, click here to sign up and claim your $1.
Let's talk about cryptocurries: altcoinstalks
Are you a traveler? Book your next hotel through Airbnb and claim your ₱1,600: jeanf3125