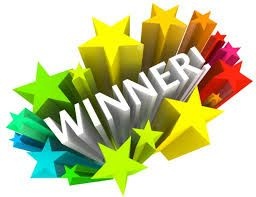 I don`t understand why being rich and lavish is becoming more and more popular. As if money was invented yesterday! A century ago at least children were spared from financial preoccupation. And now they are either sick with envy or spoiled with abundance meaning that either way they are deprived of natural joys of childhood. In the old times there were greedy individuals and a normal crowd. Nowadays there`s a greedy crowd and there are normal individuals.
Believe it or not it is only natural for normal individuals to test their luck from time to time. It`s O.K. if you want to play. Just play it fair. Try your luck but don`t let it eat you alive.
Do you ever play the lottery? I have never won a dime. Now after many years of staying out of it a friend wants to play my lucky numbers...So I was just drinking my coffee today thinking - Holy Cow, what if I win ?! I don't have a plan what I would do with the money! It would change my life, that's for sure...
But I had a strange dream a couple of years ago. In my dream I was at a birthday party with several female friends. And in my dream we were all single. The place was a palace. We danced and had our laughs and some drinks. Suddenly as a party surprise someone brought a special guest. The guest was some psychic old lady. One by one my friends would go to her and she would read their fortune. One by one they would come out saying things like: "She said I would move to another country / marry a celebrity / have 5 kids / win the lottery..." Finally I went into the room to have my fortune told. The old lady looked at me like she was surprised what I was doing there. Then she bent her head down to look at the cards and looked up again: "YOU HAVE NO LUCK." That's it! That's all she said to me. Hope this was just a bad dream. And I am certain your luck is nothing of that kind.
Do you believe you can win? How do you test your luck? Do you approve things like lottery, gambling or sport betting? To bet or not to bet? Betting has become almost as popular as gaming. Although sports and sport betting is considered to be a typically men's thing it can be interesting for any of us. I was curious and I gave it a try. I often wait till the match is almost over and then place a safe bet. There can hardly ever be a drastic change in the result in the last 2-3 minutes. I came to some more conclusions:
In order to achieve something by betting you have to:
1. Get some background on latest sport events and keep track of the current results.
2. Be immune to addiction and greed.
3. Have a good sense of timing and logic.
You don't have to:
1. Always bet on your favorite team.
2. Concentrate on one particular sport.
3. Watch each game in full. You can track only the results updates online.
If you are feeling lucky I can recommend the Planet Of Bets website. You can win money to your WebMoney, SMS, Perfect Money or some other online account. You don't have to worry about the deposits and withdrawals as they allow minimal sums. Good luck!