International combat mission that took more than 13 years fighting against terrorism in Afghanistan has already reached to deadline that was set. Since after withdrawal of international troops, heavy responsibility lies on shoulder of Afghan National Army and Police to deal with terrorism.
On 25 November,2013, Loya Jirga called by President Hamid Karzai to discuss crucial security agreement with US allowing some US troops to stay in Afghanistan after 2014 has endorsed this agreement but Hamid Karzai still has not signed deal.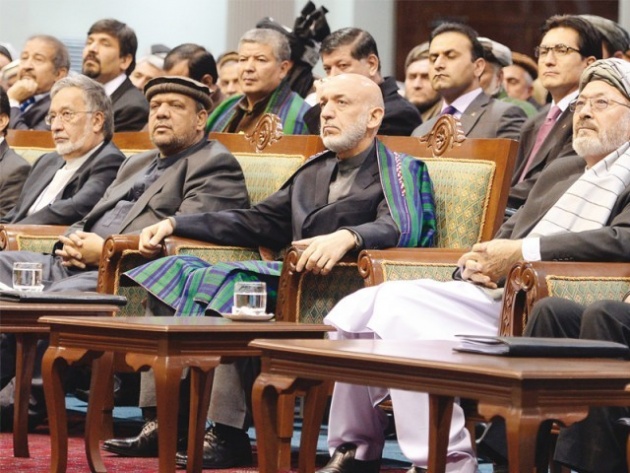 Loya jirga, gathering of more than 2500 tribal elders, politicians, chieftain backed bilateral security agreement and urged President Hamid Karzai to sign this deal. The deal was supposed to finalized at the end of 2013 but still cloud of uncertainty hovers over this deal.President Hamid Karzai at the end of four day meeting said " He will not sign deal until after presidential election due in April,2014".He also added to his comment that US will have to cooperate in peace process and negotiation with Afghan talibans.
Failure to sign the deal means full pull out of US, leaving Afghanistan to fight against terrorism on its own with very few chances of handling them.The US state department has already warned that in case of failure, it will put on risk billion of dollars vital aid to develop war torn country.
According to experts and analysts, President Karzai should sign deal in interest and better future of Afghanistan.Afghanistan need international aid and continuation of international aid is conditioned with signing of the pact.However draft text released by Kabul appeared to show Karzai has bowed down to US demands and US troops will remain in Afghanistan.
Moreover, Pakistan has shown support too but it said it should not harm interest of neighbor countries.Whatever outcome of the deal comes, it should not harm interests of neighbor countries.