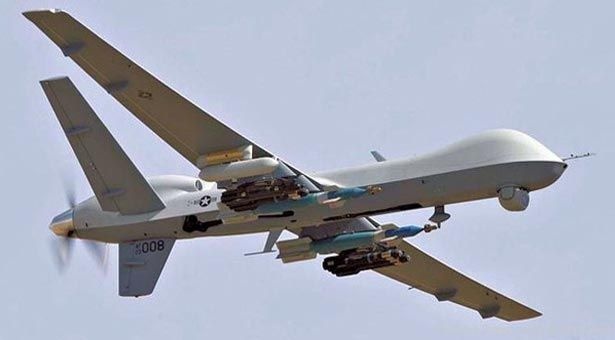 A US drone fired two missiles targeting a center run by Uzbek rebels, killing four militants.. This attach was on Monday in the South Waziristan near Afghan border.

The attack happened around 20:15 GMT in the Mangrotai area which is considered a stronghold of Taliban insurgents..
The operation is continue by pak-army and they daily killed many of terrorists but the hard areas are bombing with these drone very easily.. As it hit the target from far way whether army approach may difficult.. But the drone would be fired missiles by the instruction of pak army only.