This week, I've spent time working on a car collision scene. This scene will show Vetri driving erratically and then crashing. Although, it will only be shown for a few seconds, I'm hoping this will be a highlight of the film. This is my attempt at creating a Hollywood kind of edge to the film.
Surprisingly, the scene was easier to pull off than I initially thought. The night before, I was kind of dreading how I would go about tackling this kind of scene. This tutorial in particular helped me a lot, so I have to remember to credit Jonathan Lampel! In particular, I was worried about how to go about deforming and smashing into pieces the high-poly car in the scene.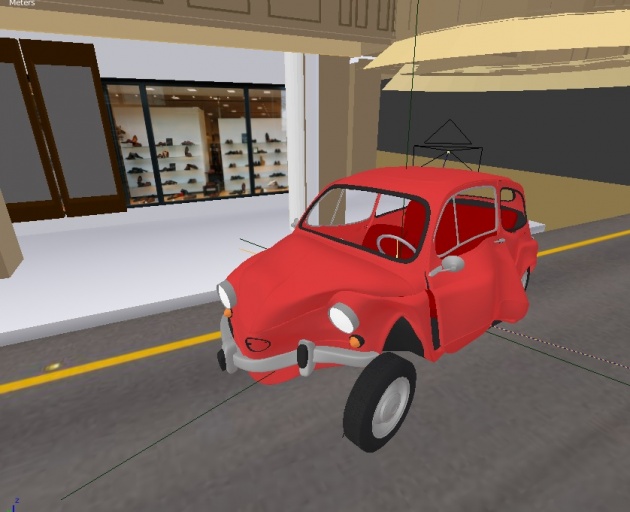 Here is WIP of Vetri's dented car. I'll be making use of post-production effects to make it look high-impact.
After completing this scene (still need to animate the characters in this scene...), I will be finished with this scene completely. I will then have one more scene to go! Finally! Will keep posted on the film's progress...