Indian Movie Review - Kaala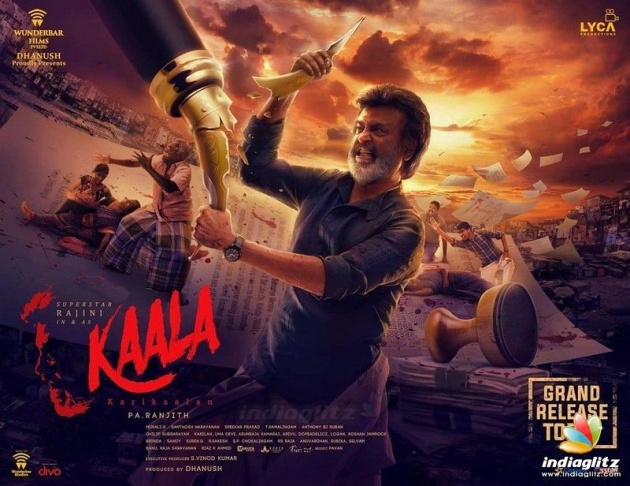 Image Credit: www.indiaglitz.com
✔ Introduction



Hello Friends, I hope you are doing fine and are having a good time on bitlanders. Today I have come up again with my another new blog with the title of "Indian Movie Review - Kaala". Friends, this blog is about a recently released Indian Tamil language movie "Kaala". The story of this movie is about a poor people friendly hero who saves their houses and their place from Thugs and illegal Builders' Mafia who want to capture the land of poor people and use it according to their evil plans. The movie stars Rajinikanth who is regarded to be one of the most famous and most successful artists and heros in the Indian Film Industry starring in Hindi, Tamil and many other national and international languages. This movie was directed by Pa. Ranjith and produced by Dhanush. The film was produced under the film production company of Wunderbar Films.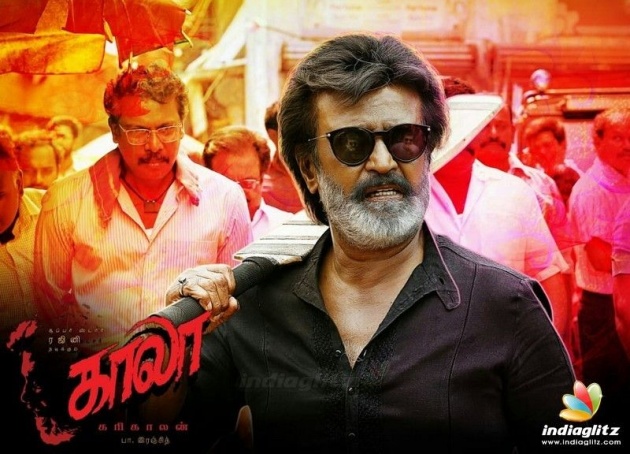 Image Credit: www.indiaglitz.com
The movie "Kaala" was released on June 7, 2018 under the distribution banner of Lyca Productions. Some details of cast of this movie are as under:
✤ Rajinikanth as Kaala
✤ Nana Patekar as Hari Dhadha
✤ Huma Qureshi as Zareena
✤ Samuthirakani as Vaaliyappan
✤ Eswari Rao as Karpooravalli
✤ Anjali Patil as Charumathi Puyal
✤ Nitish Veera as Kathiravan
✤ Manikandan as Lenin
✤ Aravind Akash as Sivaji Rao
✤ Aruldoss as Mani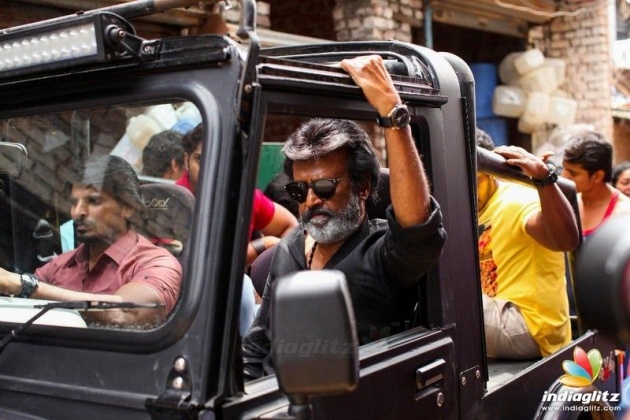 Image Credit: www.indiaglitz.com
This time, Ranjith uses Rajinikanth the Superstar to tell his message — land is the common man's right. The story is simple... Migrants from Tamil Nadu settle in Dharavi and help build it, and run the city. When an evil politician-cum-land mafia don sets his eyes on their land, they revolt. Do they succeed?

Kaala begins with an animated story-telling device similar to Bãhubali, wherein the importance of land and the suppression of the downtrodden by the power-hungry is shown. The film quickly shifts to the present day, in live-action multi-colour (with black being the prominent hue). We are shown evil politicians and land mafia hatching plans to destroy the slums of Dharavi to make it Digital Dharavi and Pure Mumbai (an obvious reference to some of the actual government schemes).
Review Source: timesofindia.indiatimes.com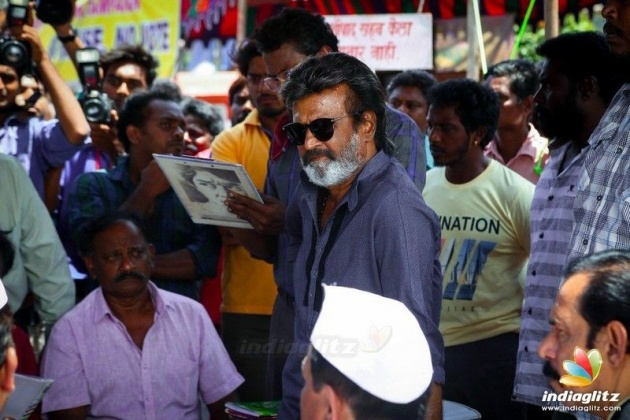 Image Credit: www.indiaglitz.com
Video Credit: Greeen Shoots Productions via Youtube.com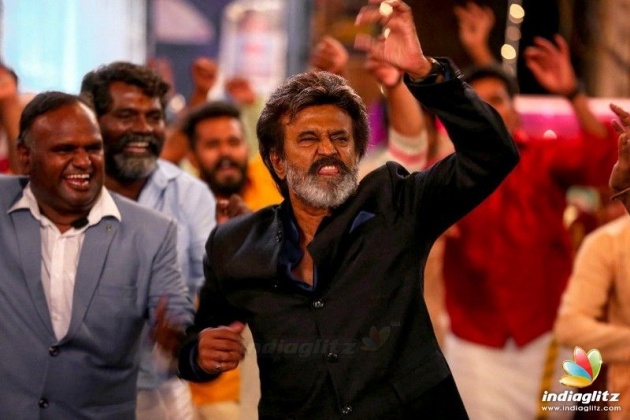 Image Credit: www.indiaglitz.com
✔ Plot Of The Movie And Movie Review
The movie begins in the slum area of Mumbai which is known as Dharavi. The place is very much congested as many poor people live in a short area to earn their living in the city of Mumbai while staying away from their hometowns. Since this area Dharavi is in the middle of the metropolitan city, therefore, a builder and a minister plans to destroy the Dharavi area by bulldozing as he wanted to create modern type of residence and commercial buildings. However, the people living in Dharavi resist and ask for a suitable alternate for them which is not on offer by the minister whose name is Hari Dhadha in the movie. Hari Dhadha first plans an attack by unknown men in the area in order to scare people living in Dharavi, however, the local residents show extreme resistance and push the men sent by Hari Dhadha away from the area. Seeing the resistance of the people living in Dharavi makes Hari Dhadha very angry and he starts thinking about alternate ways for vacating Dharavi from poor people.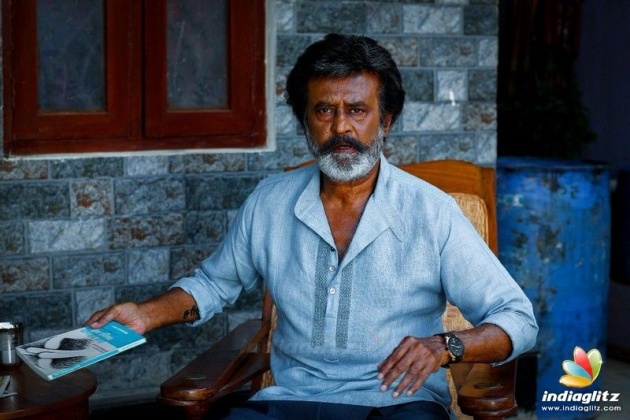 Image Credit: www.indiaglitz.com
Hari Dhadha wants to occupy the Dharavi land because after becoming the minister he wants to use this land for his own construction company. He tries to trap the poor people by telling them that it is a Government Scheme to renew this area by eradicating old buildings which are also a threat being too old for living in. Hari Dhadha also uses his supporter Vishnu Bhai to clear Dharavi area. However, a person living inside Dharavi area whose name is "Kaala" shows extreme determination to stop Hari Dhadha from executing his construction plans. Soon, the issue gets media's attention and media personnel come into this area for coverage. These also include Zareena with whom Kaala once had an affair but it could not last for a long time; however Zareena becomes supporter of Kaala as she was working for a non-Governmental Organization. She was of the notion that living standards of people living in Dharavi could be made better without clearing their houses from the area.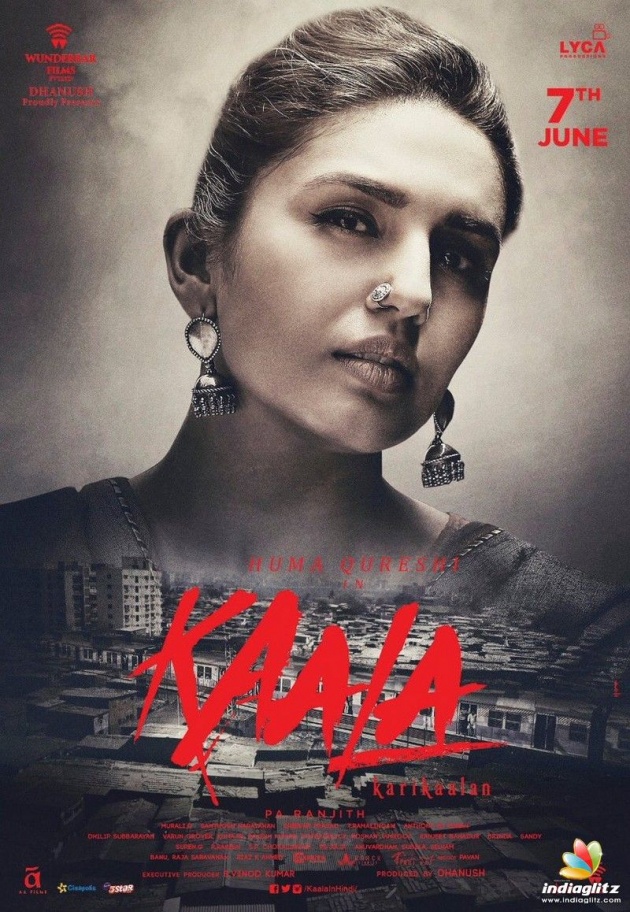 Image Credit: www.indiaglitz.com
Hari Dhadha becomes blood enemy of Kaala and sends his men to kill Kaala in particular. However, the attack results in killing of Kaala's wife and his elder son instead of Kaala. Kaala gets infuriated and swears to take revenge on Hari Dhadha. The people in Dharavi remain in constant threats posed by Hari Dhadha as he stages a curfew in Dharavi area and uses the area Police which is with Hari Dhadha. With the help of the Police, Hari Dhadha again attacks the area who sees extreme resistance from Kaala's son Lenin, daughter-in-law Charumathi and Kaala's brother-in-law Vaaliyappan who supported Kaala in the fight. Kaala's house is set ablaze and it is thought that Kaala is dead in the fire. However, as Hari Dhadha enters the area, he sees Kaala in hallucination and leaves the place frightened. However, he is soon overpowered by Dharavi people who kill Hari Dhadha as revenge because he was supposed to be behind Kaala's death. The people's and Kaala's struggle win as the Government stops the plan to clear Dharavi area.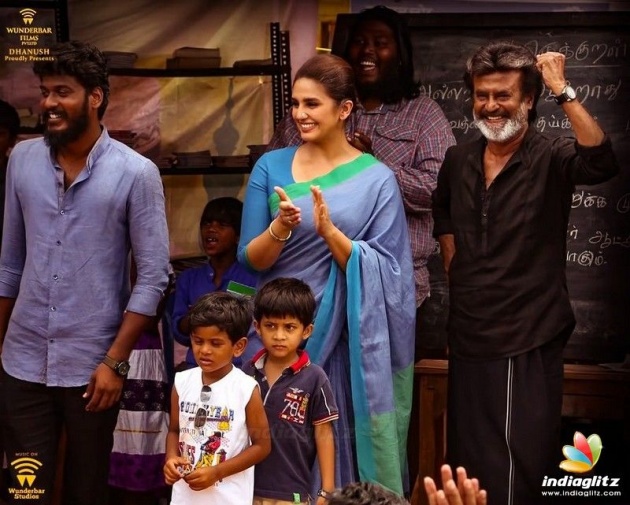 Image Credit: www.indiaglitz.com
Video Credit: Wunderbar Studios via Youtube.com
✿ Here is Querlo Chat for you. Isn't it fun to chat with a Chatbot ?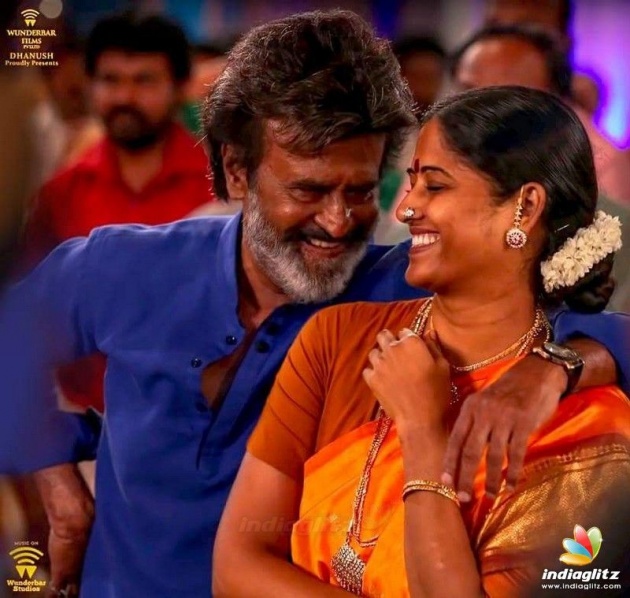 Image Credit: www.indiaglitz.com
✔ Conclusion
The story of the movie "Kaala" revolves around a slum area in Mumbai, India known as "Dharavi". The area has so much importance for the poor and working class in India. There is an importance of Dharavi in the history of India. Dharavi came into existence in late 1890's and since then; this place has been a source of attraction for the people living in India. Dharavi is considered to be the densest area in the whole world. Dharavi has so much geographical importance as well because it is in the middle of Mumbai and that is the reason why some business minded people think that this slum area should be removed from the city. However, the problem is that this small area of less than 300,000 sq. meters provides housing for more than 0.8 Million people in the city and they are the ones who do not like to get displaced. The movie presents the same idea and was very well executed by the Producer and the Director of this movie.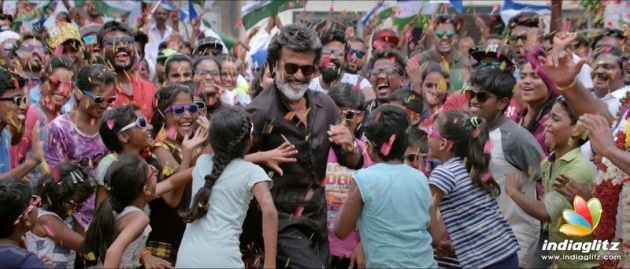 Image Credit: www.indiaglitz.com
✿✸✔✤✪ - - - - - - - - - - - - - - - ✿✸✔✤✪ - - - - - - - - - - - - - - - ✿✸✔✤✪ - - - - - - - - - - - - - - ✿✸✔✤✪

Thanks for Reading. This Blog was written by Rafaquat Noman (a Resident of Saudi Arabia and a Traveler) for bitlanders.
✿✸✔✤✪ - - - - - - - - - - - - - - - ✿✸✔✤✪ - - - - - - - - - - - - - - - ✿✸✔✤✪ - - - - - - - - - - - - - - ✿✸✔✤✪