Vin Diesel just shared through his facebook account a new image behind the scenes with Dwayne Johnson, as Toretto and Hobbs respectively. Johnson has just finished his shooting of Bret Ratner's Hercules, and as he previously announced on his twitter account, the action star is now filming Fast and Furious 7, but as we can see in the picture, apparently his character ends wounded somehow and ends up in a hospital.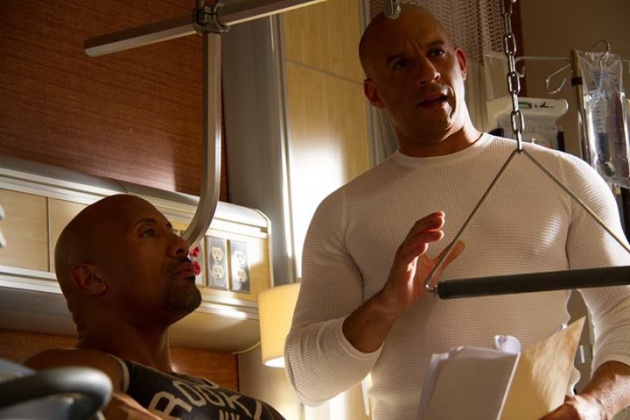 Fast and Furious 7 arrives to U.S. theaters on July 11th, 2014.



Follow Maumau Web TV on facebook and twitter!