The mobile screen blinks for notification, the comfort room lights were on, the tripod's gone as well as the camera gears, this means James woke up earlier than I did so I got to stand on my feet and hurry up before I miss the sunrise.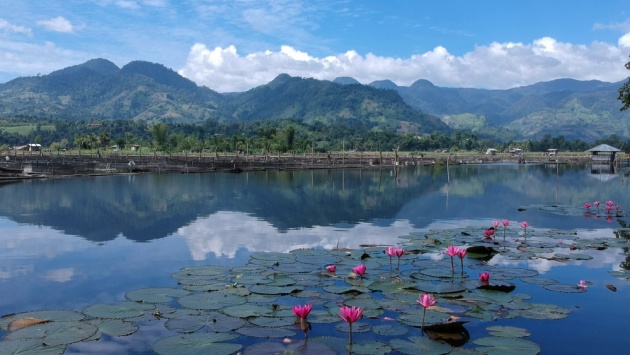 Image credits: Jean Beltran uploaded via bitLanders
Here's another travel blog stating about the sheer splendid beauty of Sunrise Garden Lake Resort in Lake Sebu as well as our family trip back to Koronadal City down to Polomolok. Read on as I treat you with Mindanao Philippines' seldom explored destinations.
Chasing Sunrise at Sunrise Garden Lake Resort
At last, after two days, the rain has stopped, I could literally see the light as I walked down the stairs from the second floor where our room named Aurora is located. It was a little dark, I couldn't see anyone but I am pretty sure James' somewhere in the dimmed resort.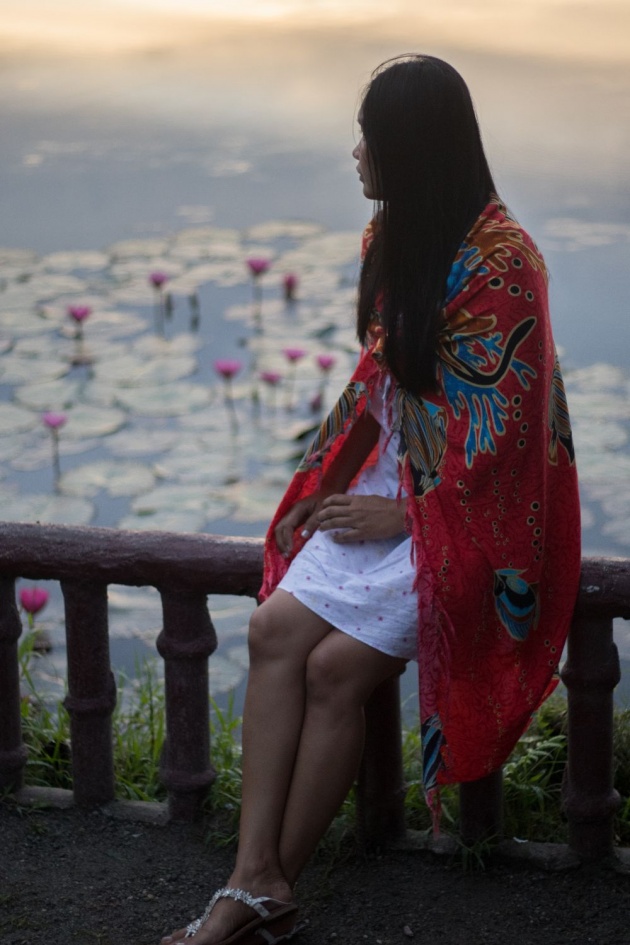 Image credits: Jean Beltran uploaded via bitLanders
Shouted for his attention and he came out from behind one of the resort's cottages. Yes, he had set up his gears already, the camera tripod legs were all spread out, keeping the balance with the weight of the Panasonic Lumix GH85 on top of it while the Canon M50 was still inside his side bag, I was assuming he was waiting for me so to man the gear.
James had already found a spot for the sunrise but it was too cold that I had to embrace myself before really having the courage to pick up the camera and find a spot for myself to capture photographs. Sunrise and sunset are both two times of the day which taking photographs and being amazed by the beauty of nature shouldn't be missed most especially that we were in the southern part of the Philippines.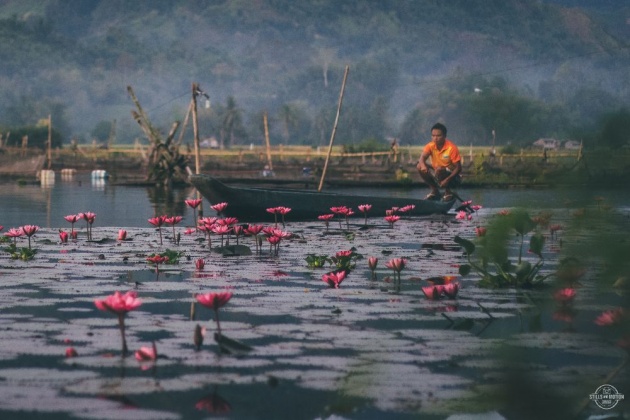 Image credits: Jean Beltran uploaded via bitLanders
Whilst waiting, more and more guests, as well as my family members, started showing up. They were also waiting for the rise of the mighty sun just like us! In fact, we also spotted three or more guests with professional cameras on hand, they said they were there to take shots for a book which they couldn't spill the name just yet. James and I were drolling over their long-range camera lenses!
Almost Sunrise
I couldn't help but sing a positive song while the clock ticks its way to sunrise. The yellow ambient light of the sun peaking through the mountains of South Cotabato tells that it has 50-50 chances, we still held onto the hope but unfortunately, it was just almost sunrise as the light was diffused by the thick dark skies.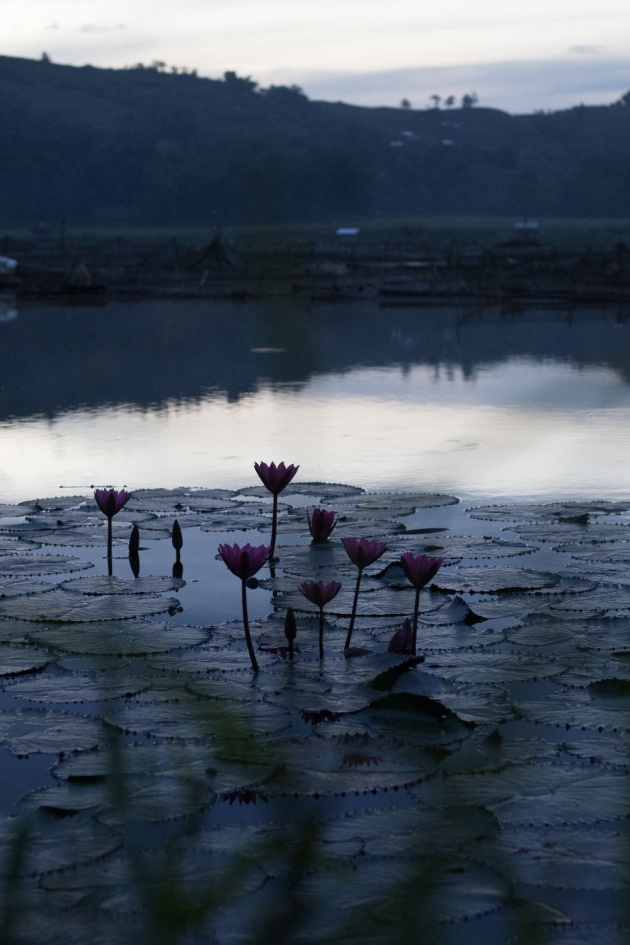 Image credits: Jean Beltran uploaded via bitLanders
No more sunrise to look forward, we both stopped the camera from taking multiple time-lapse shots and just looked for another spot to take photos and motion pictures of the local fishermen sailing their way into the lake. They look pretty appreciate as they maneuver into the fish ponds with fences made out of nets.
Video credits: Jean Beltran via bitLanders
Family Portrait Pictorial
As breakfast ended with the last drop of local native coffee from my cool cup, I personally asked every one of the family to gather at the lakeside where there were floating blooming lotus flowers. The pink flowers of these aquatic plants are just a joy to see, they are also photogenic that's why I opted to get to that part where they were visible when sitting next to the lakeside.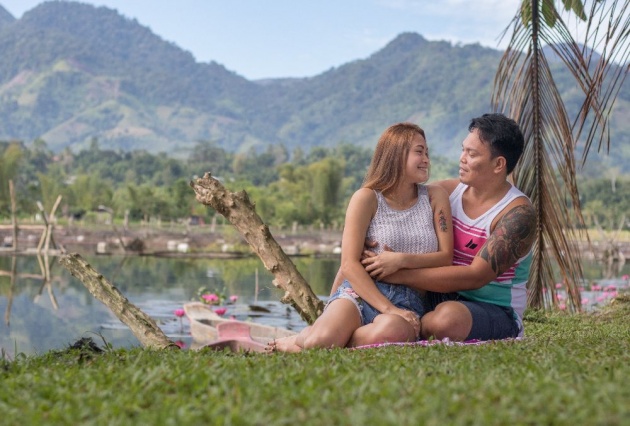 Image credits: Jean Beltran uploaded via bitLanders
It also helped that there were paddle boats docked and we used it to our advantage to take shots within it and even standing in it which my sister in law did!
The photos turned out pretty nice, I love to see family members having good photos to be used as either their social media cover and profile photos or else James and I can just add them to our portfolio. We had set up a blog and paid for its hosting and domain for three years which I believe will help us improve with our photography and blogging skills.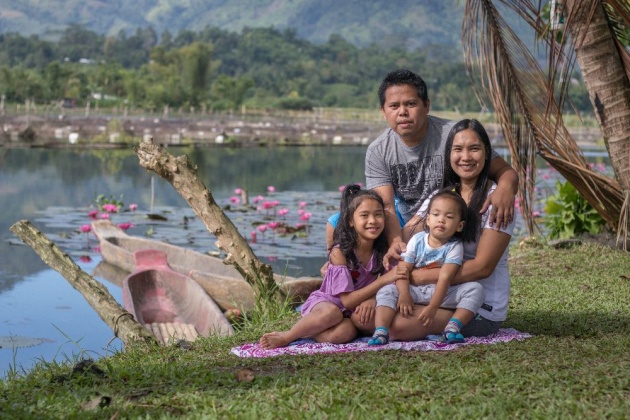 Image credits: Jean Beltran uploaded via bitLanders
Of course, the entire family also had our own family portraits taken but it was just challenging that the sun was already up and the skies were super bright at that point. Even so, we still managed to take certain shots and pretty much content with how it ended.
Drone shots as well are very essential in travel photography and videography so James flew his own DJI Spark to capture such angles and bird's eye view footage.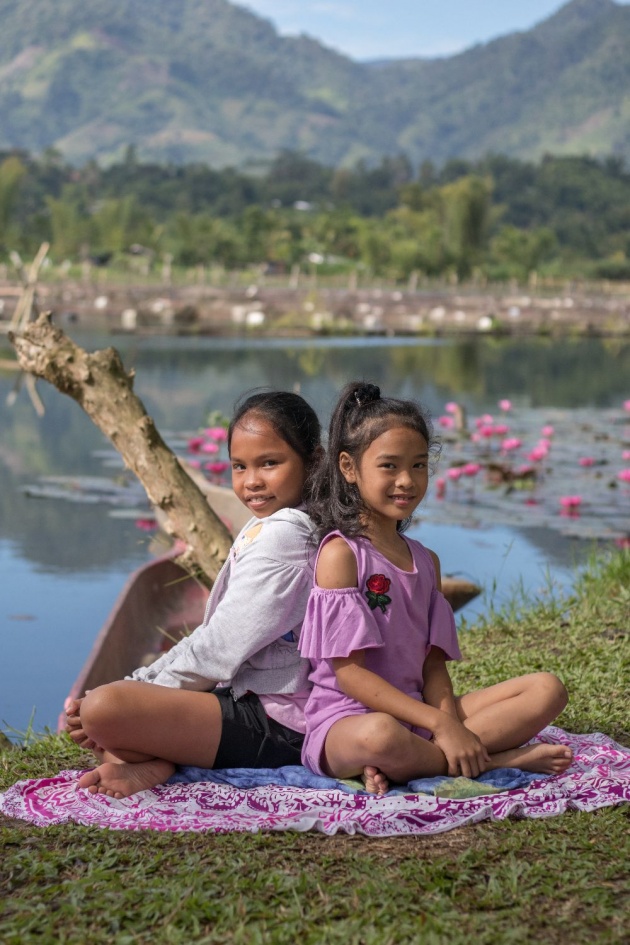 Image credits: Jean Beltran uploaded via bitLanders
The resort offers other water activities such as biking, stand up paddle and fishing. There's a pool too both for kids and adults which was just right next to our room so the adults were all watching over the kids as they were swimming and enjoying the waters. I personally also had a dip and was surprised by the coldness of the water even though it was already sunny.
Indeed, the rain had swept away and the sun was all out that day.
Check Out and En Route to Koronadal City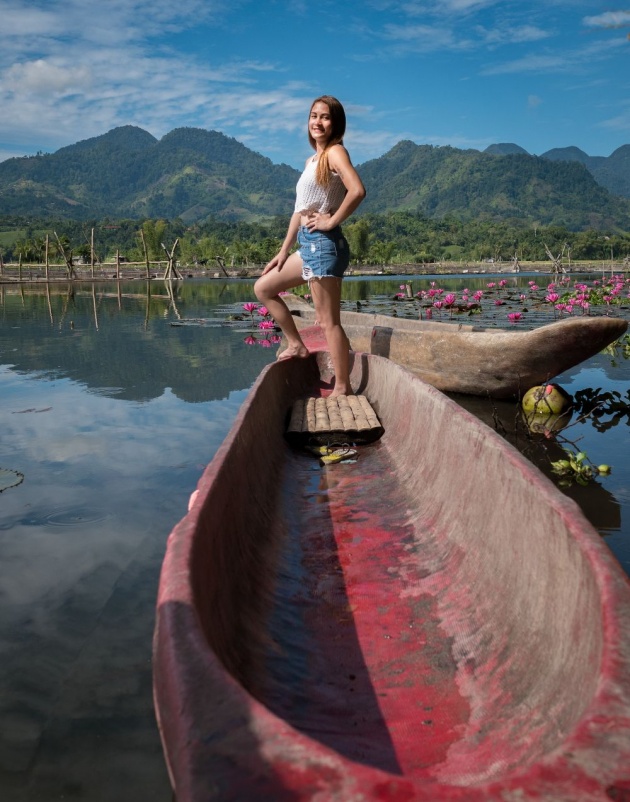 Image credits: Jean Beltran uploaded via bitLanders
Sunrise Garden Lake Resort was very nice by hosting us until 12 noon although we had checked in early the previous day. Unfortunately, we couldn't be fetched by my sister in law's brother so we ended up inquiring if the resort can send us to the bus terminal.
Fortunately, they were able to contact someone who can pick us up from the resort and even send us over to Koronadal City! I truly appreciate that the resort staffs were very accommodating in answering all my questions and requests, they are the best! They envy us being able to come and visit their town while they have not been able to travel to Bohol or Cebu just yet.
Video credits: Jean Beltran via bitLanders
It was just amazing that the travel time from Lake Sebu to Koronadal was just an hour or so, comparing to travel time in Cebu to its Southern parts, this is way better with roads that are wide enough and traffic free, it is evident that no time will be wasted while on the road. I even took a hyperlapse video to show you how smooth our trip was since I was seated at the front next to the driver.
We reached Koronadal City, stopped by KCC Mall for another set of lunch at their food court and even bought certain containers for our Durian souvenirs.
Koronadal City to Polomolok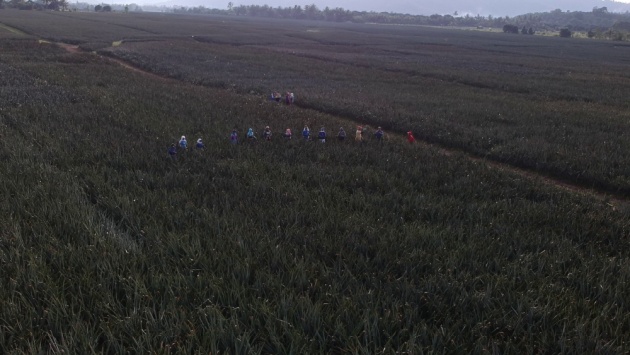 Image credits: Jean Beltran uploaded via bitLanders
Our third day was all about land trips. From Lake Sebu, we went to Koronadal City via a van for hire. Then we had to go to Polomolok City this time to stay for the rest of the night at our sister in law's sister's house which has an interesting backyard, this I will share in a separate blog.
But before that, we had to buy our "Pasalubongs". The Durian was very affordable here for Php 30 a kilo. One small piece of Durian fruit was a kilo and so we ended up buying more than 15 kilos altogether. The kind vendor who said those were from her sole Durian tree was very thankful to us that she gave us more than 5 kilos of free Durian.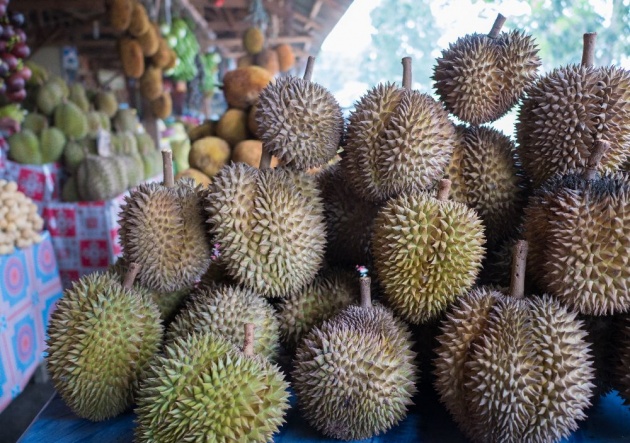 Image credits: Jean Beltran uploaded via bitLanders
On the way, we stopped by several stalls to buy Mangosteen and Rambutan. Of course, we have to also get some Durian candies from Tupi. It was fun getting up and down the car just to buy those items.
Before the night started, we were already at Polomolok City. We were so tired of the land trip that we ended up sleeping very early! The next day was a goodbye to Mindanao but prior to leaving, we had a treat from the local workers of DOLE Philippines.
______________________________________________________________________________________________
This blog entry was written and published by Jean Beltran-Figues for bitlanders.com.
Join me, click here to sign up and claim your $1.
Let's talk about cryptocurries: altcoinstalks
Are you a traveler? Book your next hotel through Airbnb and claim your ₱1,600: jeanf3125