This week was pretty much all about our filmmakers.
We received several new videos from "Film Annexers" and also new comers. I think Eren's email about the Eren's picks and new features made them want to give their profile a fresh content. So this week, we were lucky enough to enjoy 2 video commercials by Studio Smack, 2 new FilmFellas conversations by Zacuto, 2 animated short films by Tomas Schats, and 2 more by Ignacio Ruiz Alvarez. Mark Kuczweski also presented to us a clip from his next short film, Living With Someone, that looks very promising. The Chivteam crew didn't come with a short film this time but with a documentary about Pierre a l'edifice, a non-profit organization which aims at promoting education and social achievement through the values of rugby. It immediately made me think of The Afghan Development Project. Either with Internet access or sports, it seems clear that it is with education that we will help children in developing countries. Filmmaker Alex Nakone showed us the effects of the financial crisis in the short I want to be free. Lisa Stock, from InByTheEye, is working on several projects but already sent us a teaser-like clip from Weeping Woman, a shadow puppet film inspired by a Mexican legend. The 6th - and sadly the last - episode of the animated webseries The World of Snowboy and Crow by Ken Turner is now up. I highly recommend the whole series and also TiM, one of Ken's other animated short films, inspired by Tim Burton's work. I added several concept art drawings from those films to the photo galleries, which I also recommend visiting!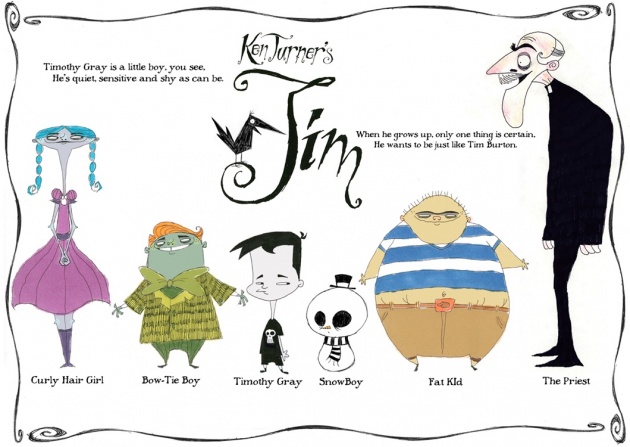 Concept art drawing for TiM, by Ken Turner.
And because we also have room for Hollywood movies and music, this week you also get new interviews and movie reviews by Manny The Movie Guy and Rust Magazine. And for the new comers part, Sean Wickett, who I talked about in my last weekly recap, responded to my welcome message and already added 2 demo reels to his profile.
So that's for the filmmaking part, but on Film Annex, filmmakers are also bloggers. We keep telling us this is how they will increase their Buzz Score and exposure, and it works! Amy Hill tells us more about the new company she has set up with fellow filmmakers Sorcha Anglim, Andy Parker and Jack Tew. Lisa Stock describes for us her next short film Weeping Woman and makes interesting comparisons on framing with other movies. Jonathan Ng shares with us his experience on Le Jour des Corneilles, a French animated film he worked on, which just came out in France this week.
I was also in contact with some of our filmmakers. Sorcha Anglim and Andy Parker kept me updated on the Four Fingers adventures. Andy also mentioned that he might visit New York City soon, and therefore, would be happy to stop by at our studios. Speaking of visits, filmmaker Charles Pieper will be at our studio next week to meet with the team and do a video interview. A stop motion film he worked on will be projected at the Bjarne Melgaard art exhibit at the Luxembourg & Dayan art Gallery. The opening night is on November 9th, and you will have until late December to go see it. We are really looking forward to meeting once again one of Film Annex's filmmakers!
I also added new content in the Current Events and Sports sections, with, among others, new NATO videos and car races clips.
I wrote a blog about the last Mobile Money Summit, held in Italy. I used this occasion to read more about mobile payments and how it is used in developing countries. And this week we also received the presentation video for the GSMA mWomen Design Challenge. This challenge's goal is to develop ideas for new mobile devices that would be easily used by women in those countries. The video displays interesting facts about mobile use in the world and the differences between developed and developing countries.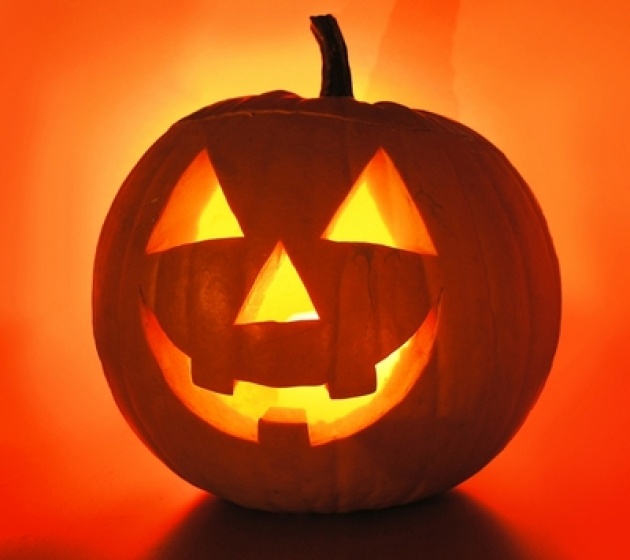 And now, I'm going to go through our films to dig up some scary and Halloweeny movies to post for next week!
More on that next time...
- Jennifer