Benvenuti nella mia cucina.
That is how Ricardo Costa greets you. The two things that I like about this guy is his body language and his flow of words. (sigh. . . wish I could talk like that)
Yes there is a slight hint of an Italian accent but that is very slight and negligible.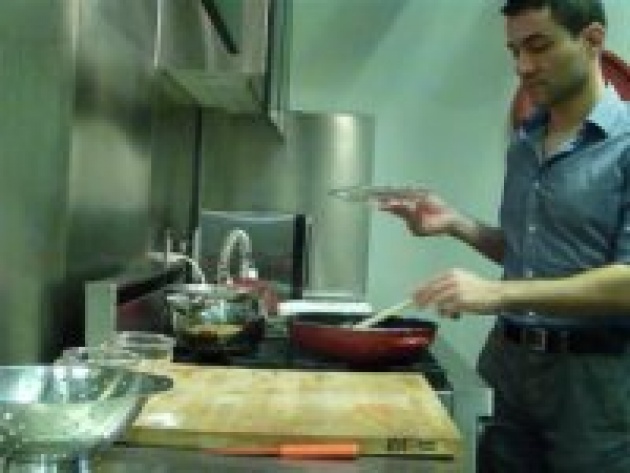 Benvenuti nella mia cucina simply means "Welcome to my kitchen".
I don't usually write blogs on cooking and recipes (unless it's something made at home) but I like Ricardo's point of view. He says that we don't have to always go out for a date. The thrill of preparing something at home right in front of your girlfriend is something different. And then he actually goes ahead and shows you how to put together a delightful Cheese & Basil Pasta. In his own words "it is not a big and grand dish, it is a simple vegetarian dish" (does that mean vegetarian dishes cannot be grand?)
Some words sounded familiar to me like the ingredients: Mascarpone cheese, Sundried tomatoes, Swiss cheese, Gorgonzola cheese, Parmesan cheese and Pecorino Romano cheese. These are some of the words that my wife throws around when she gets excited about cooking .So I was all ears……. maybe I can get hold of some new words and throw it back at her.
You know Orson Wells said "the Swiss are good for two things, the cheese and the cuckoo clock" If you are wondering how Orson Wells came here, that is what Ricardo rambles on in-between his cooking. I also came to know that Basil juice is a good antidote for Scorpion bite. He also has some advice about how to buy good quality pasta.
Well, coming back to the cooking, first let's start with some sauce, we simmer some milk on a low flame…. I think it is better that you hear it directly from Ricardo Costa.
http://www.filmannex.com/webtv/JoeZachariah