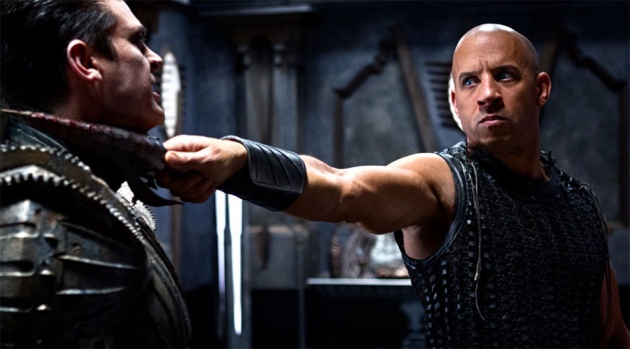 Promoting his upcoming "Riddick," Vin Diesel was asked by Clevver Movies about Ben Affleck playing Batman to which the actor loudly said, "I don't give a f--k about 'Batman' or who plays Batman."
But before you say Argo F yoursel, Diesel added, "Let him live is my motto, let him live. Let Warner Bros hire whoever they want, let Ben do whatever he wants. He got an Oscar, give him some credit. Leave him alone."
Good for you Mr. Diesel! Everything is fine in the "Riddick" world!