Obviously, a lot of bitLanders users are also on this blogging site which is powered by cryptocurrency, I am referring to Steemit, a Steem Blockchain site. I am also a part of the said site, I started October last year, that means I am on the site for six months already.
When I started, all I thought was blogging. That I should be posting articles, long ones to attract those who are so-called curators. There were different terms which I didn't understand before such as whales, curation, upvotes and a whole lot more. I was at some point getting dizzy with all the new words I get to meet every day. Then, as days and weeks and months passed by, I just got used to seeing those words and got the hang of all those nose-bleeding terms, I even befriended some of them, some are still a jargon to me until now but I know I will learn them sooner or later.

Image edited in Canva credits: Jean Beltran via bitLanders
Steemit has a lot of other applications or websites which can be used to post media or information into the Steem blockchain. These applications or sites have access to steem's API thus allowing developers and other programmers to create their own other apps too! The likes of Steemgigs.org, busy.org, Steepshot, eSteem, bSteem, dlive, dtube, dmania and a lot more, these are the ones which I tried using, I even created reviews on some.
Video credits: Jerry Banfield via YouTube
But today's blog is not about all of those condensers, instead, I am sharing the best condenser for me which is busy.org. Here are my reasons:
Read Blog Without Reloading the Page!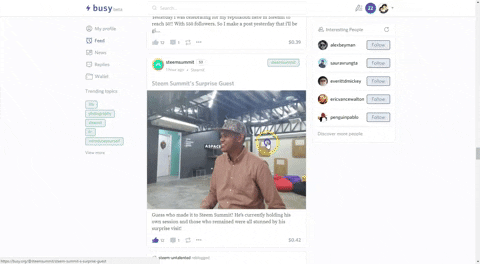 Image GIF credits: Jean Figues via Giphy
Definitely my most favorite part of Busy. While I can scroll through a list of article summary, whenever I find an interesting write-up or any articles from my favorite personalities there like @adgoggleko who's @pinay at Steemit, I can just click on the blog and it will open the entry without having to reload the page. This is very convenient for me because it allows me to comment and like or upvote the content while I can still go back to the article list.
Also, if the writer had added photos and embedded videos, I can easily play them, plus, if there is more than one image attached, I can view them in a gallery style. I would then just use the left or right arrow on my keyboard to navigate to each photo! Pretty right?
Markdown Options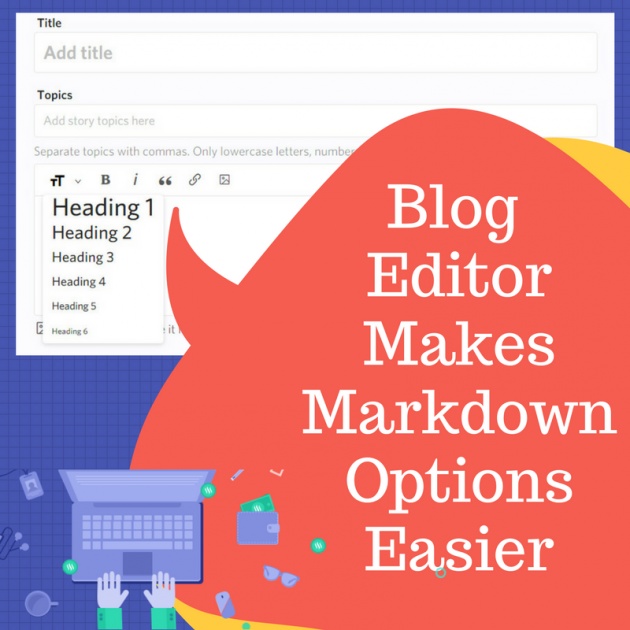 Image edited in Canva credits: Jean Beltran via bitLanders
Busy.org has by far the best editor in terms of markdown options. Although I have a good feeling with Steemgigs', it still has a lot of issues and bugs which need further fixing. If that will get polished, pretty sure Steemgigs will dethrone Busy in terms of the text editor.
To those who can't relate, the text editor in Busy.org is somehow similar to how bitLanders' create a blog page except that bitLanders has buttons to control everything while Busy allows the user to manually add HTML tags and codes. But together with the liberty of adding the tag yourself, the field also has buttons to use.
The markdown examples are the following: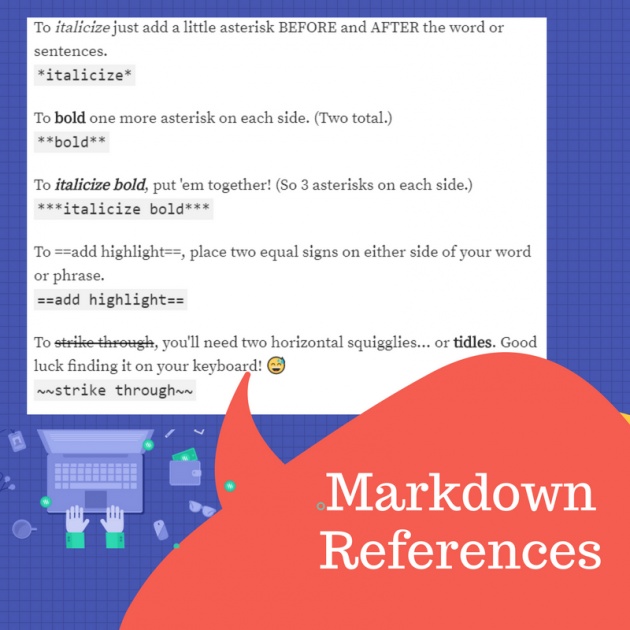 Image edited in Canva credits: Jean Beltran via bitLanders
Useful Drafts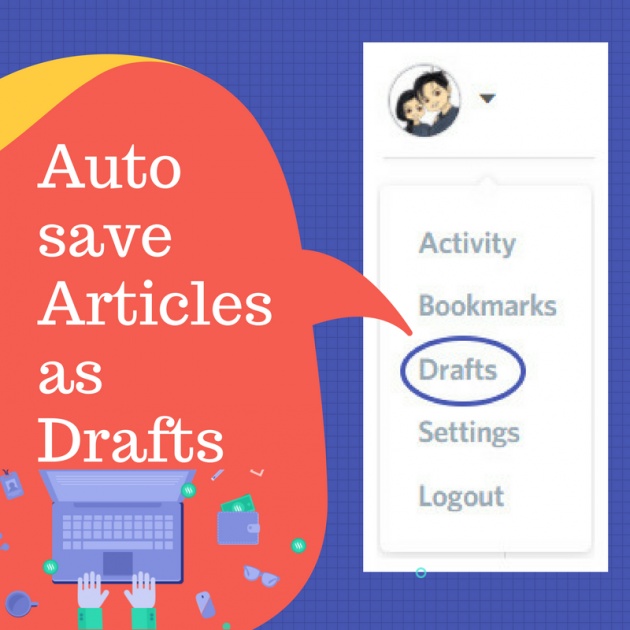 Image edited in Canva credits: Jean Beltran via bitLanders
I wish bitLanders has this option where we type our blog and it autosaves the changes and everything that we add to it. Busy.org has this functionality and it is very handy and truly helpful. Before I actually thought the site doesn't have this option so when I had issues before with the site, I complained that I lost some data which I should be posting, however, my husband James showed me the drafts section and I had found all the previous blogs which I created but never end up posting!
For me, this is truly a good option because we are able to create drafts of articles then post them later on once we have time. Currently, saving the article will take a few minutes so, a user should wait before closing the browser window, I would normally scroll towards the bottom and once the saving tag disappears, that means the article has been already saved.
To find the drafts, click on the drop-down arrow on the right side of the profile picture and select Drafts!
Bookmarking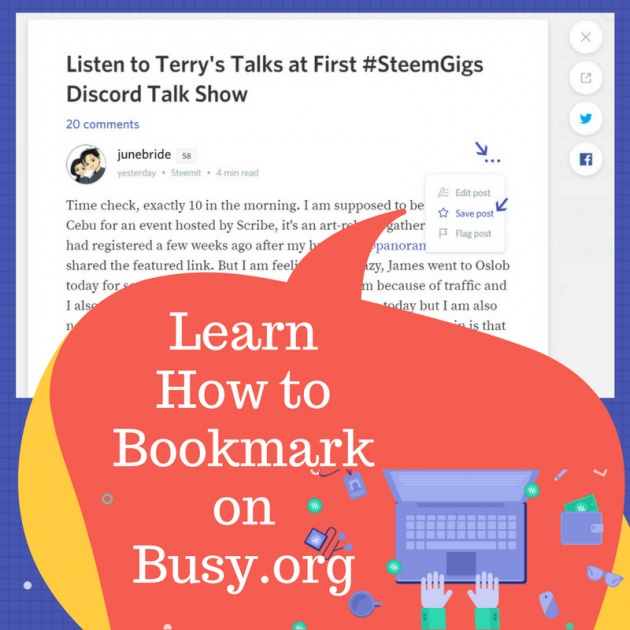 Image edited in Canva credits: Jean Beltran via bitLanders
Isn't it good to find a section for bookmarked blogs inside the website itself instead of making use of your browser's bookmarking option? This will help in organizing your links of course. But most importantly, having the option to immediately go to the favorite blogs which you find helpful with just a few clicks is super efficient, at least for me.
Bookmarks can be found in the same area where the Drafts section is located. But the question here is how to keep an article or content into the bookmark section?
Well, it is pretty easy. From the blog which had been collapsed for reading, look for the three dots at the right side of the Author's name and click on it, the Save post with a star on its left is for bookmarking!
Notifications and Activity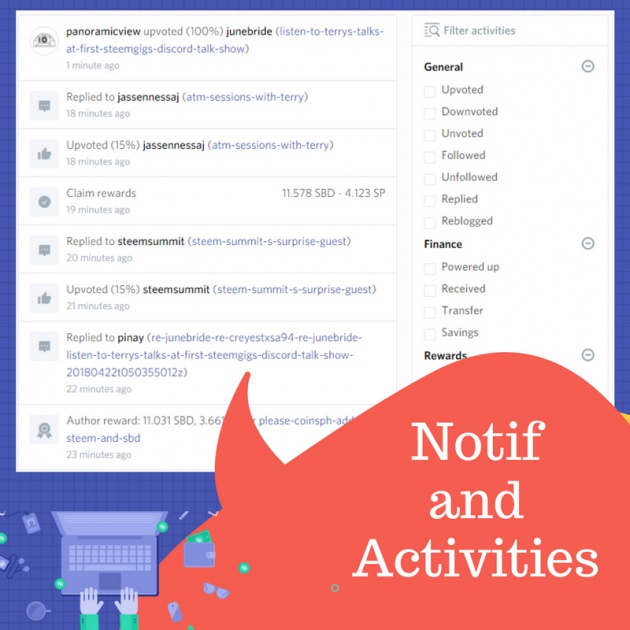 Image edited in Canva credits: Jean Beltran via bitLanders
For the purpose of interaction, notifications play a very vital role so you can monitor who had done this and that, specifically the commenting and reblogging or your article. Also, it includes those who have sent you cryptocurrencies such as SBD or Steem.
But aside from that, Busy.org also allows you to see more activities, in fact, all activities happening inside your account is documented in! Look under Settings - Activity and you'll see all those who had upvoted you, commented, your curation rewards and all. Plus, you have the luxury of filtering these activities! How helpful is that?
Signature
Image edited in Canva credits: Jean Beltran via bitLanders
This will allow you to add an auto signature to your posts. This will also show up in all the previous blogs published before enabling the settings.
The only downside is that it can only be viewable when using Busy.org, so if you go to a different condenser, it won't appear. Self-understandable since it is under the site's options.
Referral Program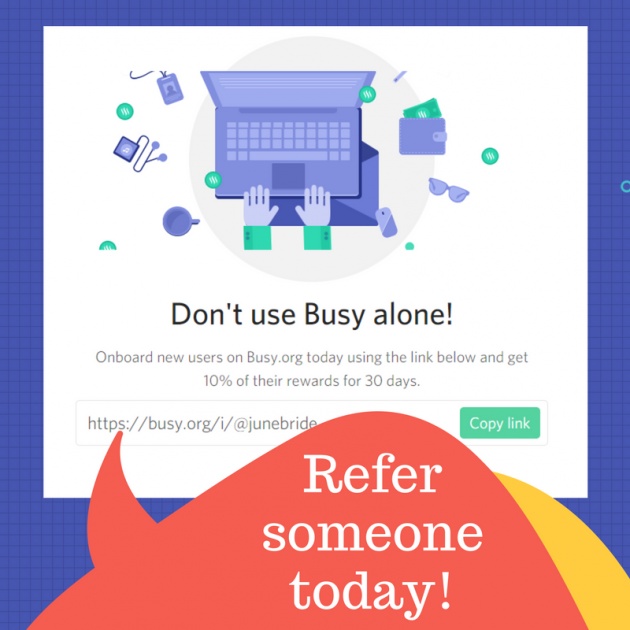 Image edited in Canva credits: Jean Beltran via bitLanders
Who would like to earn from getting referrals should go over to Busy.org as it is the only (as of my own knowledge) condenser which offers a referral program! I have my link below to anyone who wants to join me in Busy.org:
Do note however that the referral program works only for the first month after the account is created. It's still 10% though so better make use of it while it lasts!
The settings page in the Busy.org condenser has a lot of functions which one can take advantage of. I had specified the first few which were the Notifications, Drafts, and Bookmarks. On top of the three, the following are also available:
Upvote Slider and Auto upvote Value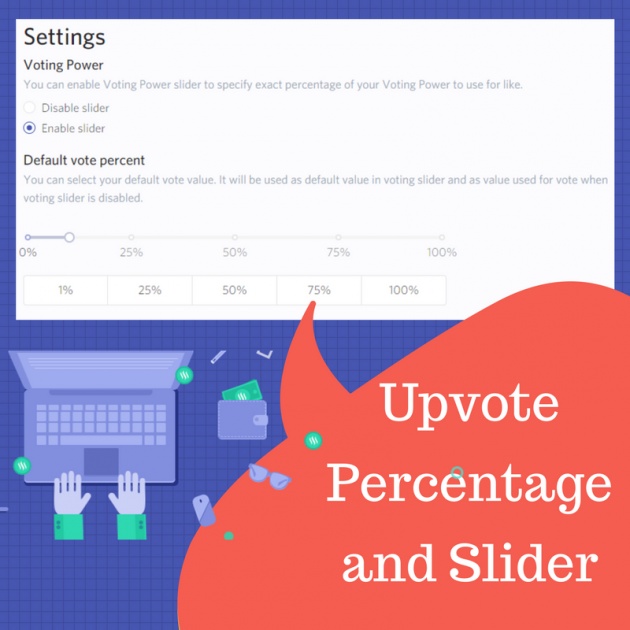 Image edited in Canva credits: Jean Beltran via bitLanders
In Steemit, there's a specific factor for liking or what is referred there as upvoting and that is Steem Power. It is a little complicated subject but I guess @adgoggleko has already dealt with that. So if you reach 500 Steem Power, an Upvote Slider shows on every single time that you upvote someone. If Steem Power is less than 500, then every upvote means a full 100% vote or like which will cause some issues with your bandwidth if you are still new.
To be able to give more upvotes to different users, you can set a percentage and this can be found in Settings.
Get Free Upvote from Busy!
And as a bonus, whenever you use busy.org and add the tag "busy" on your blog, you'll get a free upvote from them! Which is very useful most especially for the newbies. Getting votes from other persons is a challenging part of that blogging site thus receiving free ones is definitely a help!
Video credits: KingofSteemit via YouTube
That's all for today, I know I might not have tackled some other things but so far that's the main ones. Plus, busy.org is easier to navigate and has a friendly interface!
In line with blockchain, please check this Querlo chat regarding BitCoin and the blockchain:
This blog entry was written and published by Jean Beltran-Figues for bitlanders.com.