Have you ever wondered why you aren't super rich yet? Well now you will know why.
The really successful people I know or at least read/hear/watch about are all busy, persistent and hard-working people who worked their way up and didn't take any short cuts to their dream jobs and goals in life. They are so busy earning and building their riches that they do not have time for idle activities like play computer games, watch lots of TV series, spend the rest of the day reading a book, do household chores and other things we always do because we have lots of free time after our 8-5 work. Yes, these millionaires can go on spectacularly lavish vacations, and yet even on vacation they will still be working from time to time.
How do I know this? Well if you own a multi-million dollar company, I don't think you have time to even breathe. Lol. Kidding aside, I've read tons of articles and books, watched videos and TV shows to know that these successful people really have a busy schedule to keep AND they actually live by their schedules.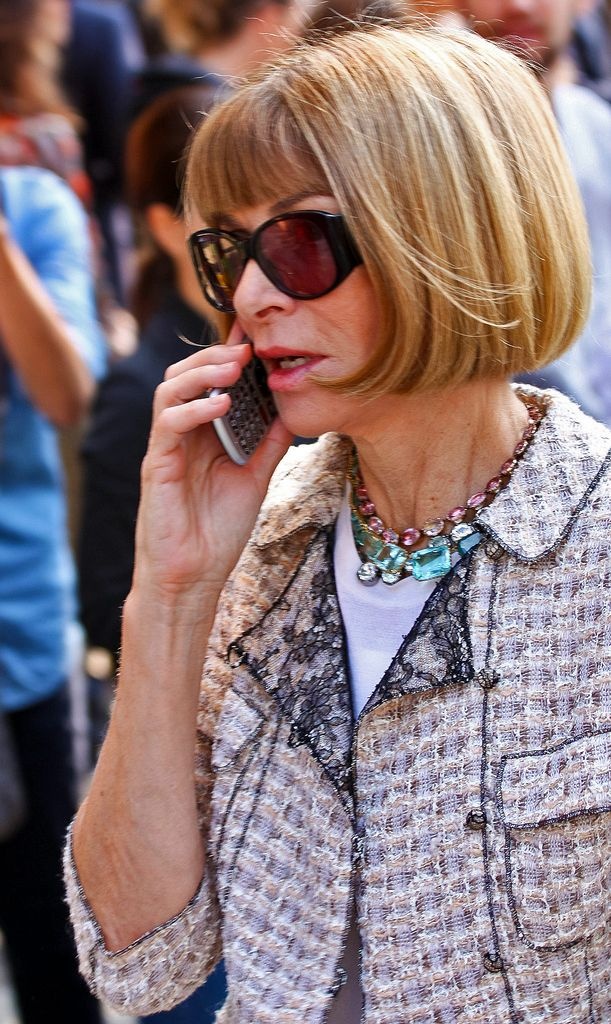 Have you seen the movie, The Devil Wears Prada? The character Miranda Priestly is based on a real person: U.S. Vogue editor Anna Wintour (pic above). She always has to meet different kinds of people just to run a successful "magazine empire" so it is very important that her assistants are all competent enough to do their job seriously.
How about the US reality TV show Million Dollar Listing: New York, have you seen it? This show is a spin-off of the original series where real estate agents (brokers) are filmed on how they work. These people are the hardest working people I know because when you see the show, you think it's all so easy but it can actually really be stressful to be in this industry. Don't get me wrong, there is no easy job in whatever career you choose. It all comes down to what you like to do and who you do it for.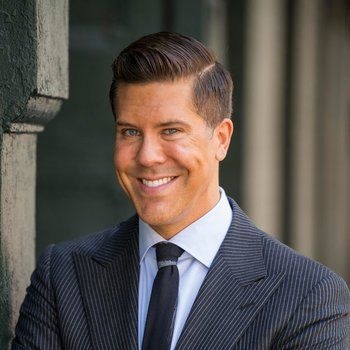 All the members of this show have become successful in the real estate industry that you might wonder, how do they do it? Well aside from working hard and smart, first, they are cut-throat. Even if one of the cast members, Fredrik Eklund is originally from Sweden, you will see how he can really be a shark and do underhanded things. The first few seasons you will see how bad he was as a person because he would do everything to get a sale.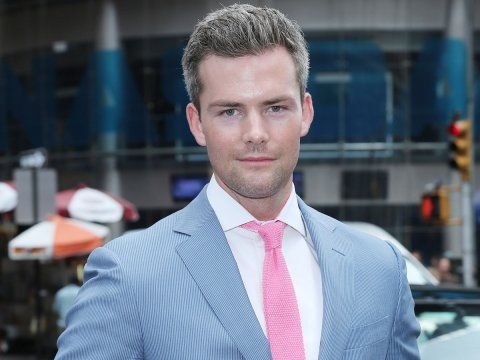 Second is Ryan Serhant who is charming and looks good but also comes second in the shark attitude compared to Fredrik. Third was someone who left the series in the first season because he was a newbie and is too kind and soft, as portrayed in the show. The one who replaced him on the second season up to the fifth has more pizzaz and added such heart to the series that I believe he was the reason the show became such a hit. His name is Luis D. Ortiz, who by the way, is from Puerto Rico. He's the most honest of the three although of course he's not perfect too.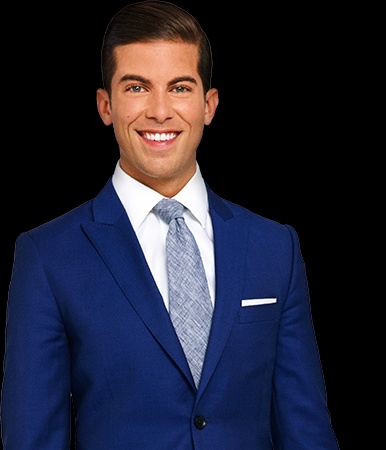 What do they all have in common? Well they all have one goal that they work really hard at, all the time. They also realize the value of taking the time to care for themselves one way or the other in order to continue their success. You will never really see all the difficulties in this job on the show but I personally know because I am also in the industry.
Actually there are differences in the business here and in the US but it still falls in the same kind of work. You call and/or meet people, you find clients and buyers, you invite people to see the properties etc. Everything can be work work work that you may not have time to play or relax anymore unless you put some time in your busy schedule.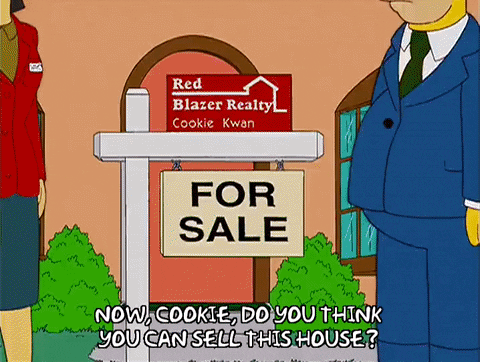 If I compare myself to them well hey, I'm really not gonna be on here anymore if I work like them, but I'll definitely be richer with six or seven digits in my pockets soon enough. Hahaha~
Unless you work as a blogger or vlogger and are really paid to write or make videos then you can get rich doing it too. You just have to monetize your blogs and YouTube channel and create great content that lots of people can appreciate. This means you will always have to create valuable content which, as you should know, can take many hours to make depending on the length and quality. You also have to take care of maintaining the look and feel of the website, plus managing each of the social media accounts or you can hire a virtual assistant to do them for you etc.
Hey I'm not an expert on this but I know it's not so easy to do too, especially if your attention span is short or you are an impatient person. Because at first you will need to find a niche or an audience to speak to. You will have to find a way for them to find you as well to gain more subscribers or followers. YouTube stars just don't pop up overnight. So anyway once you're pretty well known due to all your hard work and perseverance, businesses will then come around on their own and offer to pay you to promote them on your social media, etc.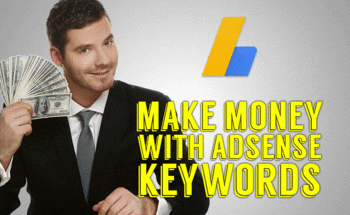 On how to monetize, well do you know about Google Adsense? Yeah that's one of the things making other bloggers/vloggers rich these days too. Unfortunately for me, a certain small writing company I joined several years ago made me lose my Adsense account for good. Suspended is the term. Too bad I didn't know what I joined back then so now I have to find alternatives to it. Ah well, I choose not to focus on that anymore.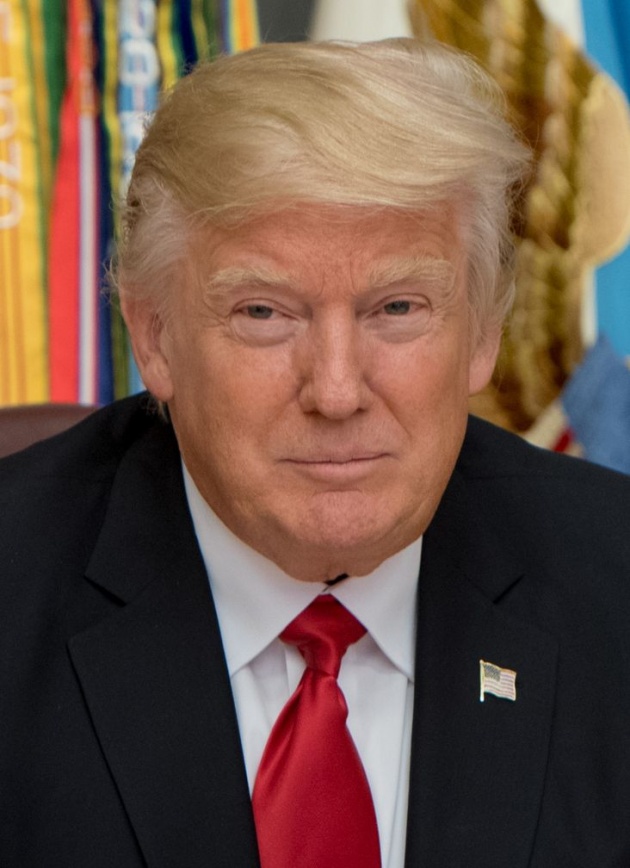 So anyway, if you are a businessman like Donald Trump, (before he became the most hated US president) you will know how smart and good in business you should be to get ahead of everyone else. If you've ever seen an episode of The Apprentice, what the candidates do are what top executives do at the start of their career and you will see what kind of hard work plus attention to detail it entails. Each episode will show you how you should know how to do your homework, plus work with a team in order to win and be successful.
Think of how it would be like to own and run your own multi-billion company. Not only do you need to be personable, you also have to follow through with your plan. I guess your time would be as precious as gold that talking to an insignificant person or dealing with something not related to your business can be a waste of time.
See how I'm really feeling like I'm wasting time over here? Hahaha, oh dear, I should finish all 7 blogs and go to work already. Lol.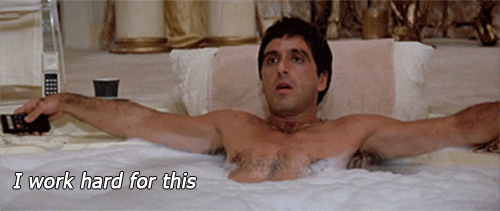 Even Hollywood superstars work really hard at what they do in order to finally achieve superstardom. The best example is Chris Pratt, famous for his role in Guardians of the Galaxy. Okay I know this is all about Western/US people again. That's all my colonial mind wants to write about right now, because well, I am writing in my second language which is English.
However, one of the famous Filipinos I know who work hard at their craft and became successful because of it is Lea Salonga. She's an internationally acclaimed great singer and theater actress, plus she also acts in movies or TV shows from time to time and coaches contestants on The Voice of the Philippines.
In short, the really rich and successful people focus on working hard and smart in their preferred or chosen career and also build and save then invest their finances. Meaning these successful and big time people do not think in short-term or get-rich-quick but always in long-term goals.
And what better way to think long term (when you finally have enough money saved) than to invest some of your finances in stocks, forex or real estate etc, right? Right now I am only doing the 52 week money challenge plus I have a very small cryptocurrency investment to date because, well I still think short term. Lol. Way to go bitcoins!
To be really rich, these successful people still use their time (and finances) wisely and efficiently by planning, systematically, doing everything they can in focusing on reaching their goals, delegating work and also keeping their schedules in order. Most of which I seem to lack right now. Oh boy. No wonder I am not rich yet. Haha~

How about you? Why do you think you're not yet as rich as you'd like to be?
© Art x Stephanie Rue
All rights reserved.