by Jasmine Davis
Although the traditional Disney princess is a well-worn trope, there are plenty of strong female characters taking the screen today. As a recent article about "badass" female characters explains, "Princesses are no longer needing their knights in shining armor to come and rescue them because over the years, women in film and television are becoming increasingly more strong and independent." The author points to several female characters who take charge of situations, like Mulan, The Bride in Kill Bill and even Erin Brockovich, who, rather than using physical strength, uses her attitude to take down a huge corporation.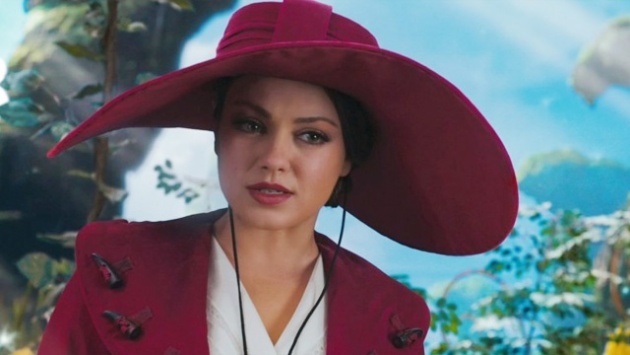 Today's audiences are more welcoming of female lead characters than ever - just look at Disney's newest flick, Oz, to see an incredibly gender-balanced cast. As Jeff Gomez of Starlight pointed out, "We're also keenly observant of the fact that Gen-Y and Gen-Z audiences are far more accepting of strong female heroes and villains. They no longer need to see sprawling violent showdowns or torrents of flying bullets to be satisfied with a movie. They want to see clever turns of plot in a story world that they can grow to love."
Younger audiences are far more welcoming and accepting of female empowerment stories - because, for many younger people, these stories are something they've grown up with. Because more people are interested in these tales, more of them are getting made, instead of being shelved in favor of something male-driven.
This is great news for women in Afghanistan and all countries around the globe. One way to solve the "how to empower women" conundrum is to give women strong and powerful role models. Putting strong women into our global pop culture lexicon gives women access to powerful tales of women who can take charge of a situation.
Putting more strong female characters into films has a beneficial and sustainable effect on films of the future. For example, the Afghan Development Project helps women from Afghanistan learn how to make films and use social media to promote them. These talents, combined with strong female empowerment icons, could lead to a future of female filmmakers who create stories about women empowerment. Putting women and empowerment into the same film creates more opportunities for strong women characters.
While ultimately, women's empowerment is about more than movie characters, it's undeniable that pop culture plays a huge role in how people see themselves and the world. Putting more ladies on the screen appeals to wider audiences and gives women around the world a sense of women's empowerment.