Xcorps 40. HELLS CANYON - Full Show - Shot in the wild Hells Canyon area of western Idaho this rugged scenic and powerful Xcorps episode features on camera host Jason Lazo rocketing up class 4 rapids in a 600 HP custom jet boat and catching a 9 foot 250 pound monster fish on a river called The Snake!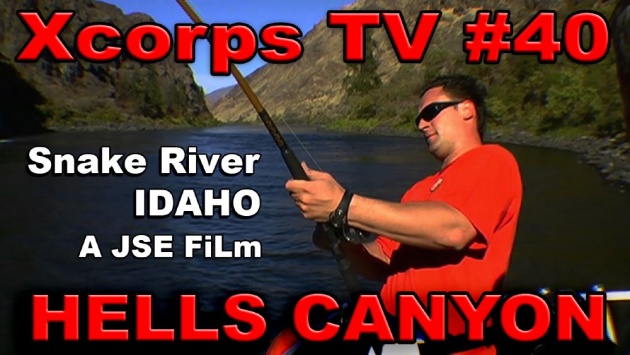 This area along the Oregon border is all wild clean outdoors filling up this show with the Xcams going wide to catch a gorge 2000 feet deeper than the Grand Canyon cut out by one of the longest and remote U.S. rivers all captured on HD tape for the XC viewer! The show opens up with Jason near Whitebird Idaho pop.150 dropping down to Pittsburg Landing in the Hells Canyon National Recreation area to meet with Eric Pardue from Killgore Adventures who provide jet boat river tours, hunting and fishing on the Snake and Salmon Rivers.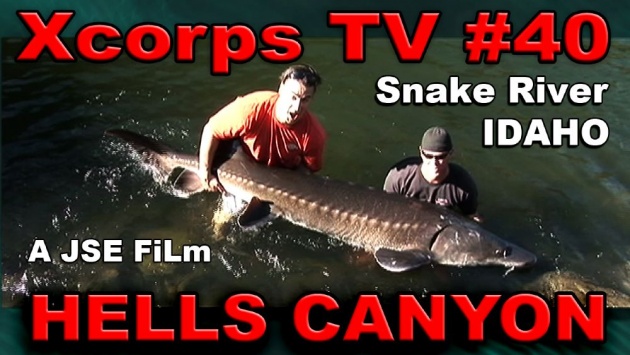 This is wild outdoor adventures Xcorps style! Jason takes off up river in a custom all aluminum Idaho made Bentz boat fitted with twin 350 V8s that can handle the powerful big river whitewater with thrilling ease! It took our widest lenses to capture the spectacular scenery of the canyon and Jason did a great job of hosting from the rolling and pitching deck of the speeding boat named Moonshine as it powered up rapids with names like Wild Sheep and Granite Creek and Green Room! Music from SubNoiZe band Mower fits the action. Hang on!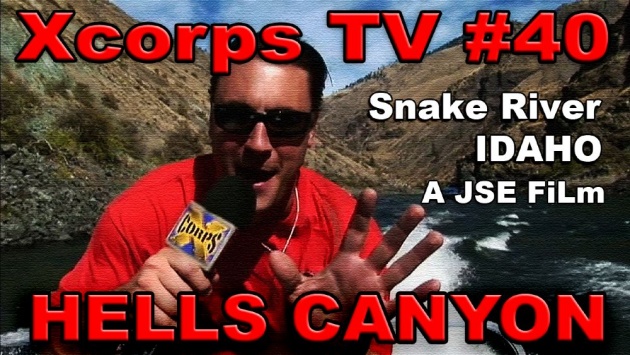 Great HD shots on board and looking down from riverside cliffs with not a building or sign of civilization to be seen. More cool music from Maverick Records artist Paul Oakenfold back the action with his song Time of Your Life! Nice. After the break more shots from North Americas deepest river gorge paint the screen to music from Bible belt band Ha Ha Tonka c/o Bloodshot Records and RIVE with scenes from their band video -St.Nick on The Fourth in a Fervor- mixing it up with scenes of crystal streams, jagged peaks and raft runners heading downstream.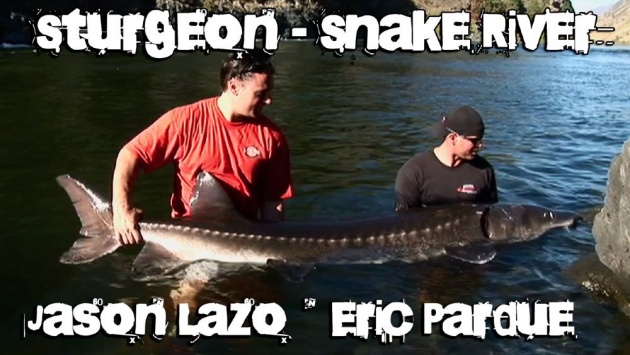 All American good times! After that it's time to HOOK UP with some Idaho style fishing of the BIG STURGEON variety and Eric from Killgore Adventures knows just where to pull the boat over and cast the lines! Great UW Xcam shots here of swimming Steelhead showing off. Music from David Huber doing Haida sets the mood. Jason baits up a solid pound chunk of salmon belly on a barb-less hook and casts into a 70-foot deep hole in the river.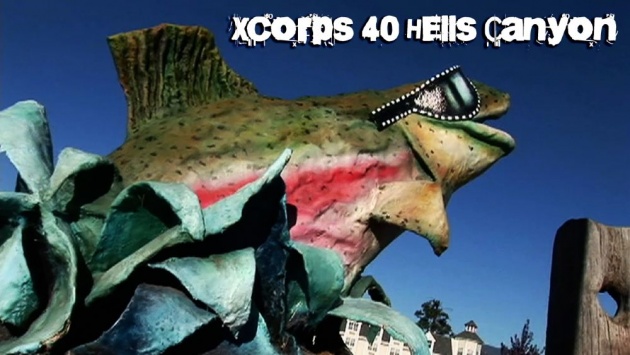 As cameras rolled on cue he gets his Ugly Stick yanked and the reel starts screaming as the battle commences Ernest Hemingway XC style! The J man cranks and pulls hard for more than an hour with the fish leading the boat down 2 sets of raging rapids before finally giving up for a moment at the surface only to laugh showing its monstrous size and diving further working Jason into a full sweat!
Fish band The Dorados throw out their song Hooked on Hookin Up for the good fit. Finally Jasons muscle wins out and the big fish is pulled ashore, and BIG it is! Eric calms the ocean size fish by flipping it upside down before measuring it with a full size tape measure! At nine feet and 250 lbs the catch is considered a rare Snake River Hog!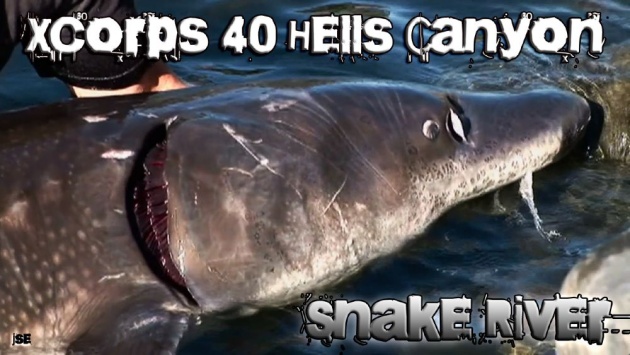 Before letting it go Jason talks with Eric about the Sturgeon fish, which is estimated at 100 plus years old! With a sore lip it swims back into the rivers depths leaving us with some breathtaking shots! Stay tuned because after that it's time to look at a new way to surf the river XC Idaho style with bungee powered skimboarding from Banshee Riverboards based in Boise Idaho. Again the Snake River delivers the fun by stretching out and loading up the giant rubber bands until the board clears the surface and takes off launching the rider upriver! See local riders rip N tear along with Laguna Beach Ca world class skimmer Bill Bryan pulling smooth moves on the Snake!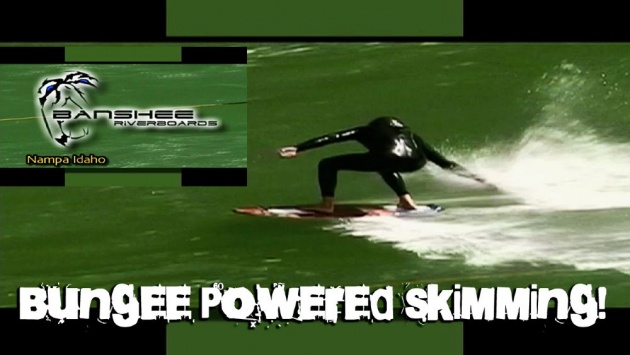 This is a new way to have fun on a river and you see it first on Xcorps! The show closes out with more Mower tunes and another wild upriver rapid run with Jason on the Moonshine recapping this episodes wild adventures! Sick shots and sounds here of Snake River waves rolling over the windshield of the jet boat during the high speed runs. Just another day on the Xcorps! Thanks to the Idaho Tourism Board for production assistance in this show. See The Action Hear The Music Join The Xcorps!
A J.S.Edmondson Film 1/08 first air.
©2014 TheXcorps
www.xcorpstv.com/
Xcorps 40 HELLS CANYON - FULL SHOW
http://www.bitlanders.com/movie/xcorps-40-hells-canyon-full-show/56981