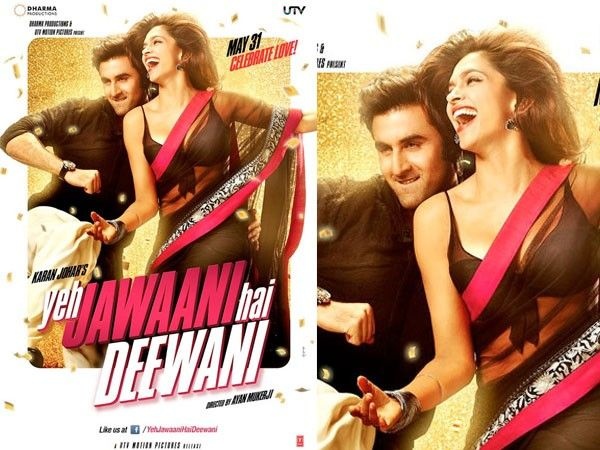 The story starts with a simple scholar Naina played by Deepika Padukone who is very different from carefree Bunny played by Ranbir Kapoor. Naina met Bunny and his 2 friends Aditi played by Kalki Koechlin and Avi played by Aditya Roy Kapur on a tour to Manali. The director and writer Ayan Mukerji's has its hero facing an existential problem in both love and life.
What made 'Yeh Jawaani Hai Deewani' fuzzy and warm is the companionship which Bunny & his die-hard friends Avi and Aditi share, in spite of their irregular contacts over 8 years. Mukherji nicely putted the bittersweet behaviors which friendships usually go through. Love also is viewed quite practically by all 4 main characters in this movie.
The picture-postcard, high-gloss cinematography, the gilt edged design as well as the endless wedding celebration scenes and the dance numbers that are over-choreographed have that different stamp of Dharma Productions on them, every frame discharging excess. Still, they are much less awkward than the fake realism scenes like that completely pointless introduction in Mumbai bawdyhouse where Bunny dances with a slattern, even though Madhuri Dixit played the role. Equally weak is the planned grittiness in the series where the older Bunny, at present a documentary-film cameraman, boldly endeavors into a sordid European village shooting drug hawkers on the tricky.
Many problems of this movie, luckily, are smoothened by the wonderful cast. Kalki Koechlin infused spunkiness and heart to the role of the hasty tomboy Aditi whilst Aditya Roy Kapur is fully liked as the crazy Avi. If light-hearted entertainment is what you are looking for, then this movie is appropriate for you.