The day of Children's Day is really variously. Moreover, the way to celebrate might be various, and, how to celebrate exactly shows the culture. I introduce the culture of Children's Day in Japan in this time. Please enjoy!
At first, in Japan, the day is May 5, and this event Children's Day had been held from old times. However, this event in old times was for boys only. The adult prayed for the healthy boy's growth. But no problem for girl, because the day that adult prays for the girl's growth is other days. The girl's day is March 3 and that is called "Hina Matsuri".
However, the boy's day May 5 was national holiday though the girl's day March 3 was not national holiday, so Japanese Government made May 5 Children's Day formally in 1948. And, the boy and the girl are congratulated together on this day.
And the culture from old has been succeeded to now on the day of the Children's Day in Japan. I think it is interesting for foreigner very much, so I introduced it.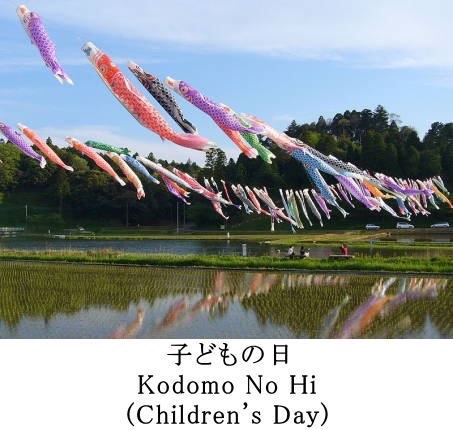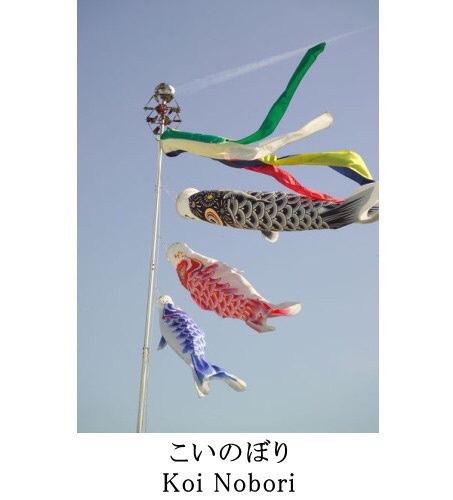 The "Koi Nobori" is an important item at Children's Day. The photo above is a standard of Koi Nobori, and Koi Nobori is a big carp-shaped streamer made of paper or cloth. It is believed that carp are vigorous enough to swim up Koi Nobori at "Tango-no-sekku" (formerly the Boy's Festival, now Children's Day) with the wish that their boys and girls will grow up strong and healthy.
Blue is children, and Red is mother, and Black is father. However, present Koi Nobori is colorful.
Moreover, Koi Nobori was originally decorated in the garden of the house where the children existed. But recently, the house where Koi Nobori is decorated is few, because Koi Nobori is very tall, very expensive, and it is for May 5 only .